Pablo Togni and Christian Rebecchi became a street art duo when they were in their twenties (read more about collaborative urban art in our feature article Find Your Crew!). The two artists started to change the urban surroundings of southern Switzerland during the decade of 1990s. From those beginnings, their work has been an inspiring amalgam of mediums such as sculpture, photography, installation and, most notably, urban intervention. NEVERCREW has become a widely recognized duo as the second decade of the 21st century began, primarily through a new powerful narrative which includes a complex discourse concerning the nature of technology and its relation to living beings… In the year behind us, the artists participated in many international projects and art festivals hosted in Hamburg, Belgrade, Winterthur, Cairo, to name only a few…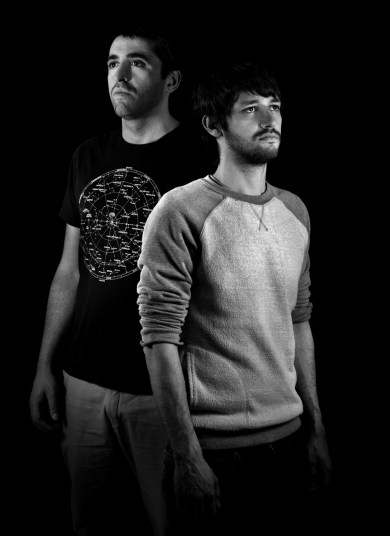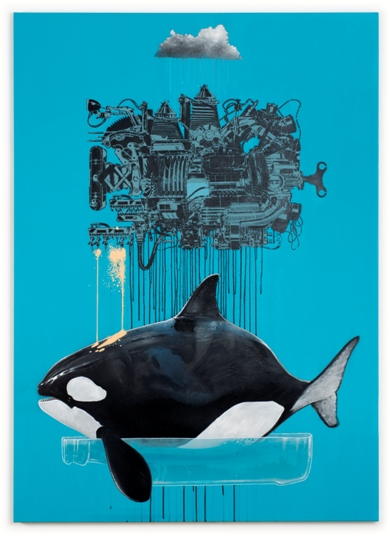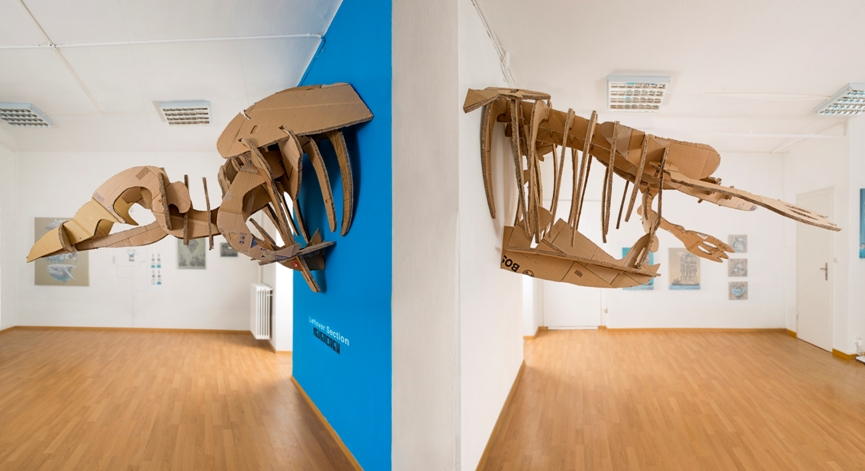 Surreality, Mechanism, Memory
So what lies at the core of the aesthetical language of the street art duo? When talking about the recent years, one can only conclude that the artists have come to be focused on such concepts as mechanism, surreality, memory, choice as well as conflicts, relationships and empathy. Although the structures represent a significant part of any artwork by NEVERCREW, the duo still focuses on the relationship between parts, rendering some other notions – such as time, for instance – be in important aspect of the work. This is also realized on another level, a metanarrative of sorts, since every piece is achieved through the interaction (relationship) of two distinctive, yet so complementary artistic inputs. Finally, an avid observer and a fan of the work by NEVERCREW will certainly see recurring motifs in more recent work by the artists. By using segments of previous creative outputs, the artists are building a "mechanism of memory," rendering their work accessible on multiple levels.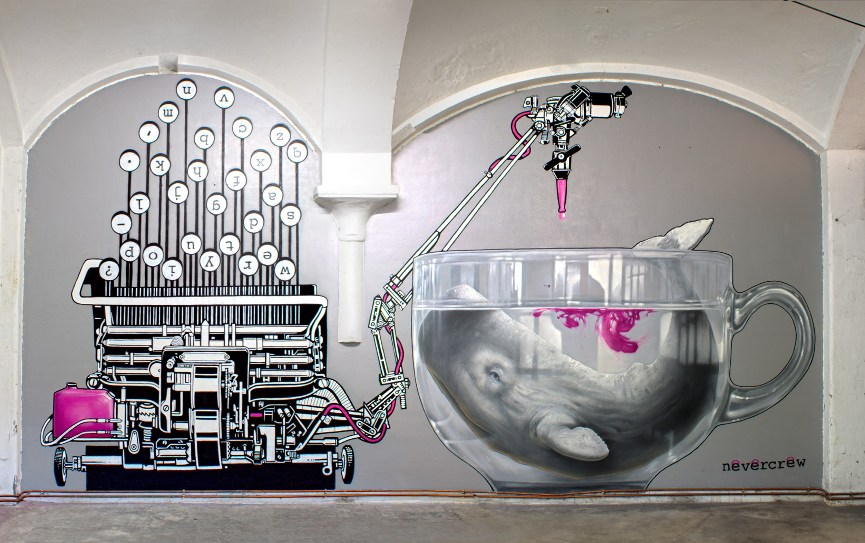 Simultaneity
The new show by NEVERCREW, during which the public will have a chance to explore all the intriguing notions of the work by the two inspiring artists, is titled Simultaneity. With this newest body of work, the duo is exploring relationships present in a system. To a certain degree, these pieces are a result of years-long journey and countless walls in various cities around the globe. In the period between January 16th and February 13th 2015, at Artstübli in Basel, question the notions of real and surreal, natural and social – and try to grasp what it means to be a "living structure."
Become a part of the fastest growing community of art lovers and art professionals – sign up for My Widewalls! Create a profile, easy and FREE of charge!