In 2017, the Hiscox Online Art Trade Report predicted a bright future for the way we experience and buy art, as it will likely happen online more and more.
Indeed, the digital space offers more possibility, equity and transparency for the art market, and is expected to provide a safe place for artists to sell their work, as in the "real world" they are very much struggling to do so.
In such a space, however, it is still challenging to find the right partner, but through their unique approach to the artwork makers and collectors alike, Singulart is without a doubt one of them. Their idea lies in providing a platform, as well as tools, for artists to independently manage the sale of their works to a wide range of buyers.
Starting as a young French start-up, Singulart quickly became a reliable platform, raising 1.1 million euros through external funding and placing the emphasis on three important factors: an international standing, the individual selection of each artist, and leading experience in web marketing. This way, their mission to "empower artists" is successfully being achieved, as a team of experts readily works to further communicate the art of artists who are already quite established in their native countries.
Through careful curatorial practice and selection, Singulart has now turned into a space filled with new cultures and creativity, ready to be explored and shared with buyers worldwide.
We now go behind the scenes of the project to explore its possibilities.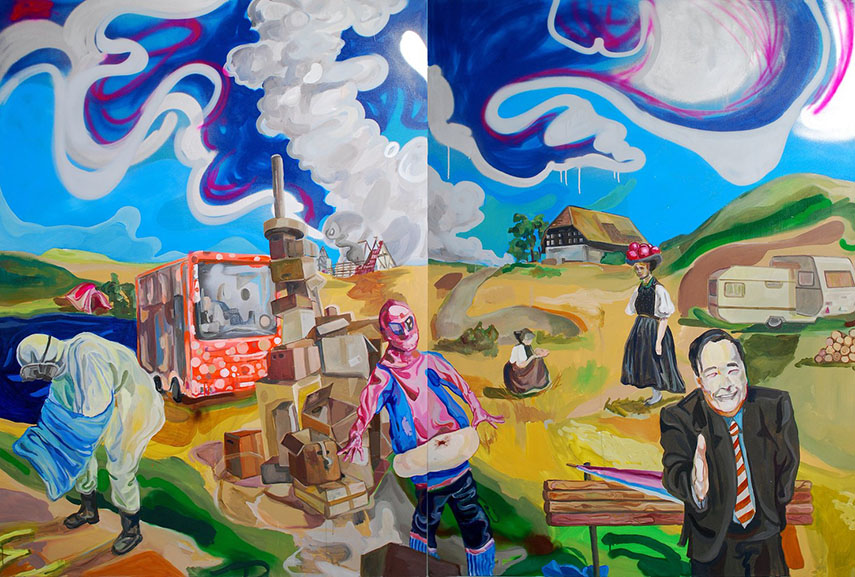 Singulart - How It All Began
Widewalls: Let's start from, well, the beginning. How did Singulart come to be? Who are the people behind it?
Singulart: Singulart was founded in February 2017 by three entrepreneurs, Véra Kempf, Brice Lecompte and Denis Fayolle.
Brice Lecompte was the Managing Director of the India-based media agency KRDS before spending a year at Critéo: he is responsible for data analysis, operations and the acquisition of online clients.
Véra Kempf, who is responsible for the recruitment of artists and product development, is passionate about art. She studied at SciencesPo, a leading French academic institution for social studies.
The third and final founder is Denis Fayolle - he is a well known French entrepreneur of continual success. He founded LaFourchette.com (sold to TripAdvisor for $150 million), Habiteo and Adrenaline Hunter, and was the primary business angel for Mano Mano (raised $60 million, September 2017) and Zensoon (sold to Wahanda for several million euros). He accompanies Véra and Brice in their respective fields.
Their passion for art, internationalism and the digital world brought the three of them together. They share the same mission to empower artists with digital tools and allow them to gain international visibility by allowing collectors from around the globe to discover their works, that they might never have seen in the brick and mortar galleries.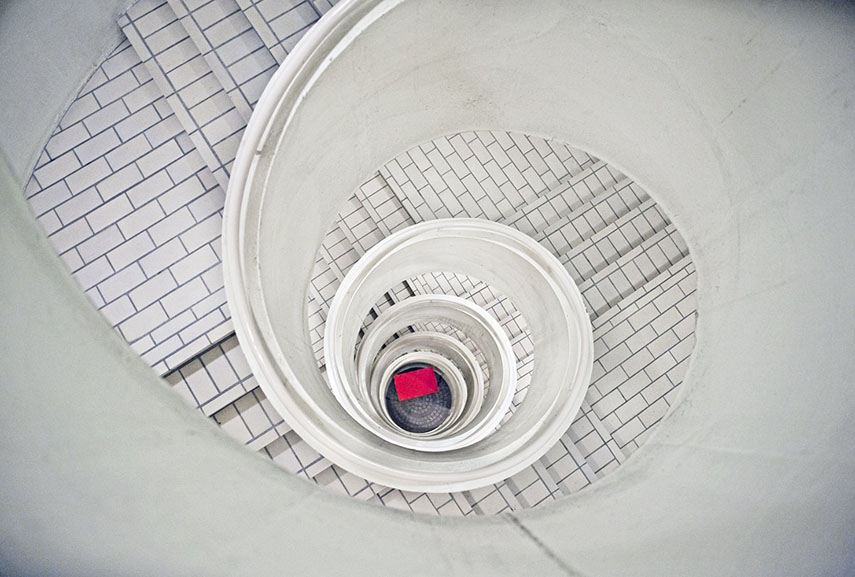 Connecting Artists and Collectors
Widewalls: You have an impressive assortment of artists! Can you tell our readers how many of them are there as we speak?
Singulart: We represent contemporary artists from all over the world and from various styles. We want everyone to find a piece they are likely to love on Singulart.
We mainly work with painters and photographers, but also artists working with different mediums such as drawing, textile and digital.
At the moment we represent recognized and emerging artists from over 45 nationalities including international names such as Pavel Wolberg, Graeme Williams, Alain Longeaud, Wolfgang Neumann, Virginia Valere - to name a few!
Widewalls: Your selection process and criteria surely promise a fine roster of these names. What does it take for an artist to become a part of your network?
Singulart: We only select artists that work professionally, meaning that they partake regularly in solo and group exhibitions, have gained esteem by receiving (inter-)national art prizes, residencies or have gained notable attention in the press.
Those are just a few criteria - we look for artists with strong recognition in their native countries. With this criteria we reassure quality to collectors and buyers who are familiar with the art market, as well as art lovers and first-time buyers who are curious to discover and learn more about art.
You can compare it to the process of decision making at fairs: People love to go to fairs like the FIAC because they are guaranteed a selection of recognized and emerging artists - the artist and artworks are pre-selected.
On Singulart, art buyers can trust us and browse among these specially selected artists.
Widewalls: What do you provide for the artists? And to those who buy the artworks?
Singulart: Our mission is to help artists to digitalize and promote their work internationally and have more of a say in how their public image is communicated.
We provide artists with an easy interface, where they can independently manage their artist page and portfolio on the platform. Our artists are free to exhibit every work they want to display and curate their own artistic page. Our multilingual Artist Liaison team assists them in every step of the procedure.
We then take care of the communication and web-marketing campaigns in English, French, German - and as of a few days ago, Spanish!
Our clients are really varied - we have serious collectors but also art lovers making that first investment in art. Our collectors come from all over the world: Germany, France, USA - but also further afield in Malaysia and UAE. We provide a personalized art advisory and customer service tailored to each collector to help them find the perfect piece.
What is really enriching is that we all share the same passion - an interest in art and for the artist behind the canvas!
Widewalls: How would you describe your relationship with your artists? What are their own experiences with you?
Singulart: Artists are at the core of our product and as our mission is to help them digitalize, we are paying a lot of attention in our relationship with them.
Each Artist Liaison has a close working relationship with his/her artists and is constantly in contact with them, working to improve their profiles and presence on the platform. The feedback we get from them is really positive, they like the independence that we provide and the fact that we provide them with an international platform: They are able to reach and enchant collectors on the other side of the world, something they might not previously have been able to do.

Taking the Best out of The Online Art Market
Widewalls: What would you say distinguishes you from other platforms selling art online?
Singulart: We offer a selective platform where people can buy contemporary art directly from the artist and are guaranteed quality and diversity.
We are multilingual and the website is presented in English, French, German and as of very recently, Spanish so as to reach art collectors all over the world!
On top of that, we offer a personalized art advisory service run by our customer service team.
Widewalls: It's no secret that the online art market is on the rise. You seem to be relying on it as well. How does digital technology work for you in this way?
Singulart: On the side of customer acquisition, it's very powerful to be online. We attract hundred thousands of art buyers and art lovers monthly through web marketing and communication. With the power of those digital means we reach a larger audience than a physical offline gallery.
The digital can bring a lot to improve also the buying experience as well. On our website, people can look thanks to very general themes and styles to get inspiration. As we are able to scale very rapidly, to open Singulart to artists from various nationalities, our portfolio can offer a large diversity to every user. Our algorithm and technique is learning from people's behavior and presents artworks in favor of their taste.
Widewalls: What do you predict for the online art market, and the art market in general, ten years from now?
Singulart: The art market will be even more digitized than it already is and art collectors will no longer hesitate to buy art online: online galleries and online auction houses will play a major role in the art market.
But also our way of experiencing art will undoubtedly change changed - digital techniques will enable innovative and multisensory ways to look at and understand art.
We can't predict what this new digital art market will look like in ten years time, but we are curious and eager to embrace each new adventure. Artists will be more independent, and hopefully the art market will be more global, and not so nationally organized. Artists from Latin America or South-America, Africa won't trouble so much to get visibility.
Widewalls: Are there any plans for Singulart to expand further in any direction or explore new fields of interest?
Singulart: We are immensely proud of the growth we have already achieved in such a short period of time and have gained a lot of attention on the artists' and buyers' side in this past year! But there are still challenges to take - buying art online is still a new practice and we constantly learn what collectors and artists are looking for on online galleries.
Our future plans include curated collections, links with institutions, expansion into editorial and installation of pop up stores. We are always thinking of new and exciting ways to reach art collectors worldwide and uphold our mission to empower artists.
Featured image: Singulart Associates Brice Lecompte, Vera Kempf and Denis Fayolle, Credit Maxime Riché. All images courtesy Singulart.