Understanding the digital space as an invaluable tool for bringing transparency and equity to the art market, Singulart has created an outstanding platform for artists to gain international visibility and independently manage the sale of their works to a wide range of buyers. An online gallery with a unique approach to the artwork makers and collectors alike, Singulart offers a vibrant space filled with new cultures and creativity.
A gallery representing contemporary artists from over 45 nationalities, Singulart now adds sculptors to their carefully curated and diverse roster. In addition to 50,000 paintings and photographs, Singulart now offers no less than 500 sculptures in their catalog.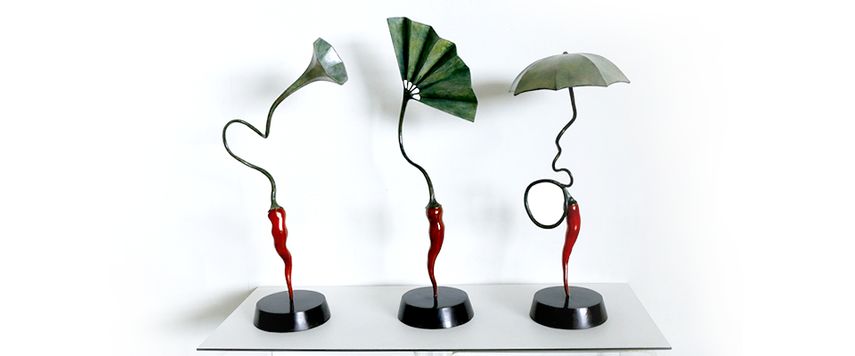 Opening Doors to Sculpture
Promoting art in all its diversity, Singulart represents artists working in a variety of media and styles. Similarly, their selection of sculptures is characterized by an extensive range of techniques and styles, ranging from those created of natural materials such as wood, metal and stone to those created of precious materials such as bronze and gold.
The implementation of this new, long-revered medium now offers collectors a possibility to discover new pieces from all over the world - from Singapore and Canada, to Germany.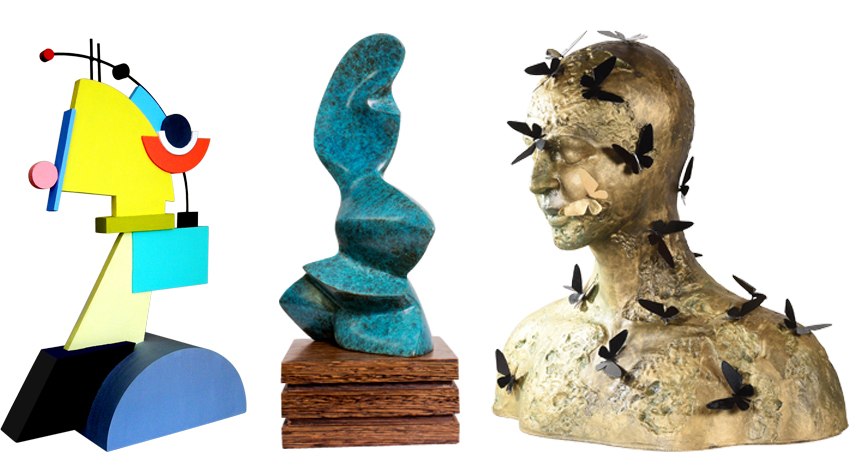 Artist Highlights
One of the artists who has joined Singulart is Kumari Nahappan, a conceptual artist from Singapore distinguished in both Asia and Europe for her original visual identity. Revealing a distinctly Eastern flavor as well as traces of Minimalism and Abstract Expressionism, her works are concept-driven and philosophical in nature. A collection of her smaller sculptures are now available on Singulart.
The gallery also offers work by Joël Chasseriau, a French multi-disciplinary artist known for his geometric work. His unique aesthetics echoes the work of Bauhaus which initially inspired the artist. The gallery features a selection of his geometric sculptures.
Another addition to the roster is Marko Humphrey-Lahti, a British sculptor producing works in a variety of materials, including stone, bronze, aluminum and composite metal. Moving between representation and abstraction, he creates pieces inspired by nature and observations of human emotions. Singulart offers a selection of his limited edition sculptures cast in bronze.
Singulart also offers a selection of neon works by emerging German conceptual artist Jan Kuck. Exploring themes such as the awkward decadency of modern society, Kuck aims to propose commentary on the complex world we live in and illustrate a humorous and critical point of view.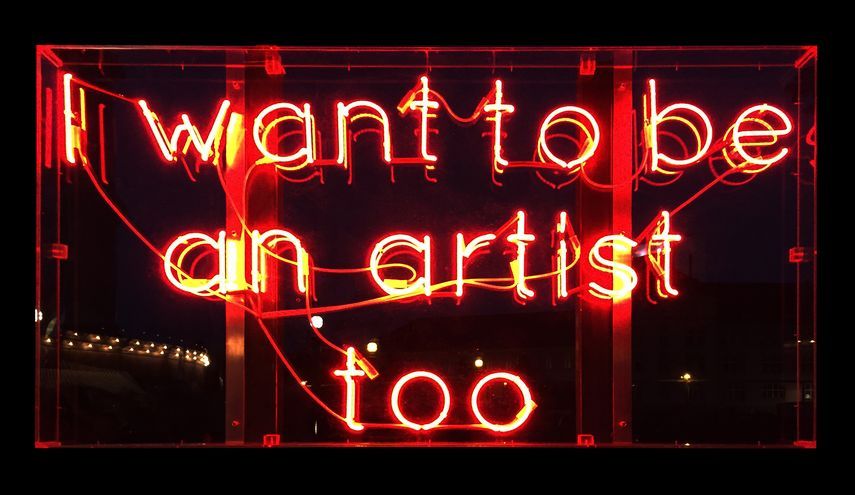 The Growth of Business Volume
Singulart continues to empower artists, but also encourages art lovers and collectors alike to explore new artistic horizons, to embrace new cultures and to be inspired by their unique roster.
By opening its doors to sculpture, the gallery is expecting 10% of growth in business volume, a figure that already reached 1.5 million euros over the past 12 months.
Featured image: Anette Becker - Steles; Ronald Gonzalez Studio. All images courtesy of Singulart.