The Dutch artist Sit has been working as a digital creative for commercial companies for years when he decided to leave this madness in 2008 and devote himself to head and handcraft to slice away the fat. He has created several series since then, and this September, collaborating with C.A.V.E. Gallery for the fourth time, he'll be presenting his latest series of work, this time together with his fellow Italian artist PEETA.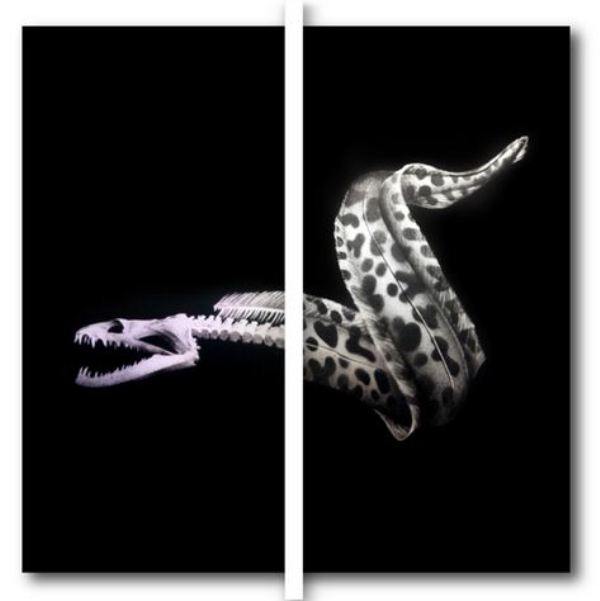 Examining the Society
Sit's impressive new collection of work "Pop" is the artist's fourth collaboration with the Los Angeles gallery and includes 24 paintings, in a range of sizes and media, including a special series of spray paint on glass pieces - created with amazing technical detail, yet ethereal in appearance through the transparent canvas. Sit's series continues the artist's desire for examining our highly visual and fast society and the impact that technology has on everyday life and the human obsession with appearance and materialism. This time, the images are also portrayed through a synthetically chromatic lens.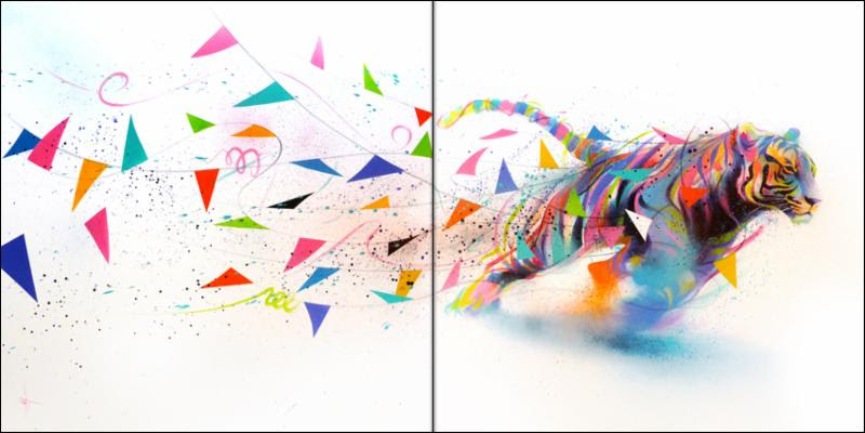 Going Back To Color
Unlike his usual monochromatic figures, stripped of color as they are fading from a healthy existence, this time the artist focuses on artificial hues associated with a world engulfed by plastic. Some of these candy-colored figures are excessively inflated, and on the brink of exploding. Others show animals - whose natural patterning enables them to camouflage themselves in their environment - shown with synthetic rainbow-colored fur coats - symbolic of the plastic fantastic evolution into an artificially Kool-Aid infused world.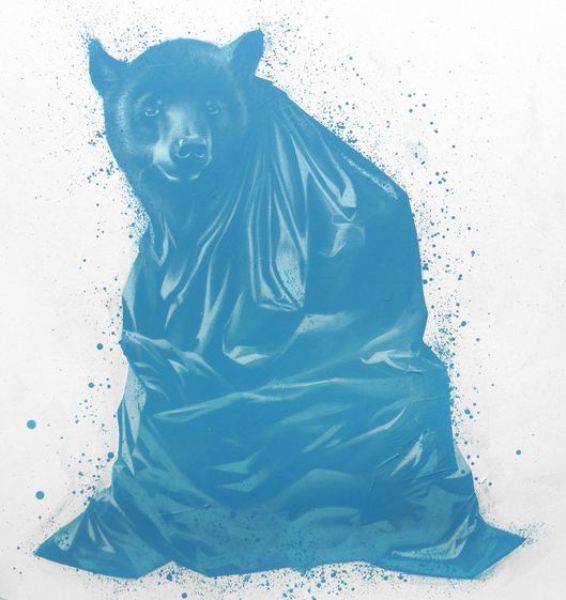 "Pop"
After exhibiting in Hong Kong, New York, Los Angeles, Amsterdam, Berlin, Barcelona and Stockholm, and after his artwork was incorporated into an animation for the 2014 Pearl Jam Tour and the re-opening of the Stedjelik Museum in 2013, Sit had the opening of his "Pop" exhibition on September 13 at C.A.V.E. Gallery and will be running through October 5, 2014.