Kallenbach Gallery of Amsterdam is proud to be the host of one of the most prominent local artist's latest solo show. SIT, the street artist from Amsterdam's colorful urban art scene, will be presenting his newest series Vouzdouz in which he continues to create artwork in his famous bold black and white contrast. Having previously worked as a digital creative for numerous commercial companies, in 2008 SIT decided to go back to producing his amazing artwork, and had since developed a number of series of works. Following the previous editions, Vouzdouz exhibition displays the artist's observations of the modern society, expressed through the notions of chasing after success, which inevitably lead to drifting further away from ourselves and our identity.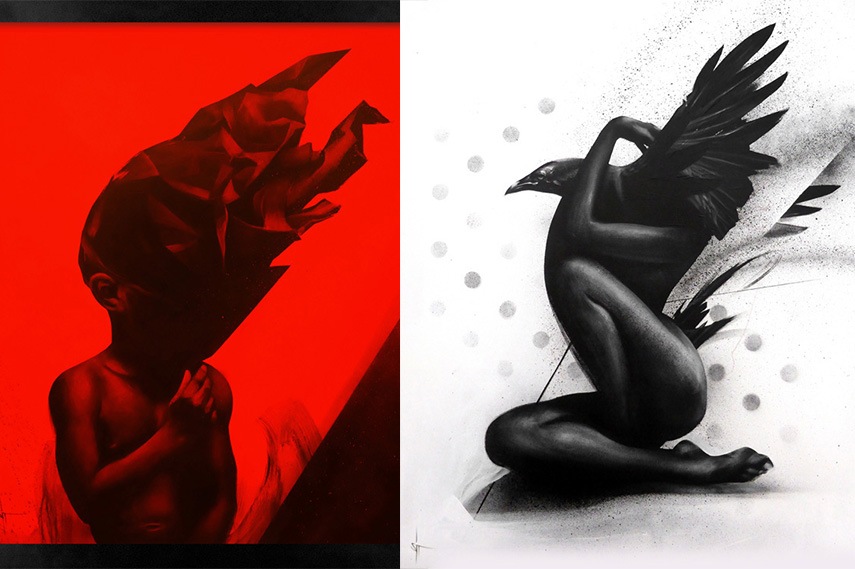 The Dichotomy of a Creative Process
The Dutch urban artist once explained how the most inspiring factor of a creating process, is the actual creating process itself. He then described it as something with which he developed a love/hate relationship. Much like in any other artistic field, the procedure of creating is never exactly the same. There are times when everything seems so easy and obvious, when the words, images, notes or any other artistic ideas come together with such fluency and smoothness that you simply become a vessel, and let the art pour through you. Then again, there are periods when it seems like the hardest thing in the world to simply convey your ideas and inspiration into something you're satisfied with. As SIT recounted, this sort of experience can feel like torture, when you just feel forced to dig deep inside yourself in order to find something worth getting out to the surface. This dichotomy of creation is visible in SIT's artwork, his paintings and sculptures signify the moment of falling out of grace, when beauty loses its raison d'être, thus bringing its darker side into focus.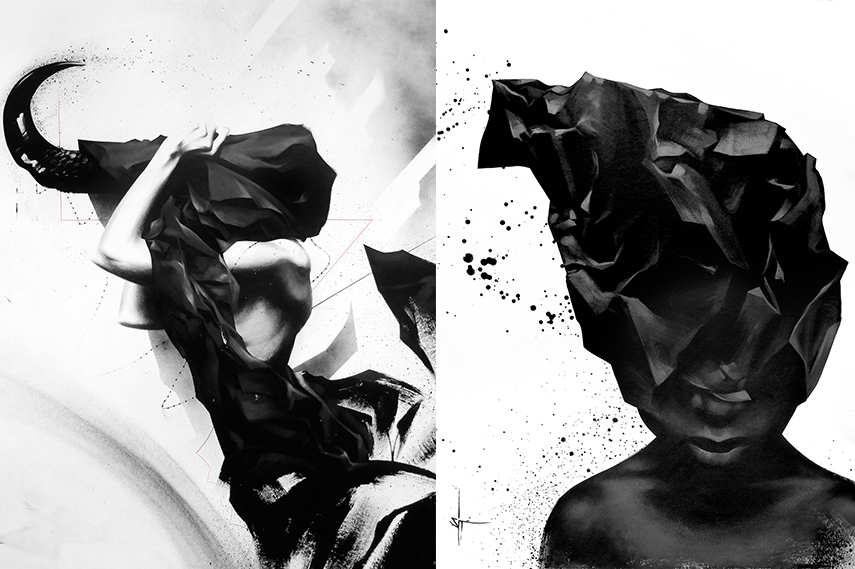 SIT Brings Out the Darker Side of Beauty
The abstract figures in the work of SIT are contrasted to their realistic forms and presence which are exposed in the tension between the juxtaposed techniques. In this solo exhibition, the artist demonstrates a world where people and nature exist in a state of confusion and the constant, never-ending search of new ways to relate to each other and connect. The true identity of animals and characters are being brought to surface in a violent manner, to a point of indefinability. The audience often fails to see both the light and dark side of SIT's works, or they simply choose to interpret his art in one way, or the other. But the artist himself said that there is always a dark side to his creations.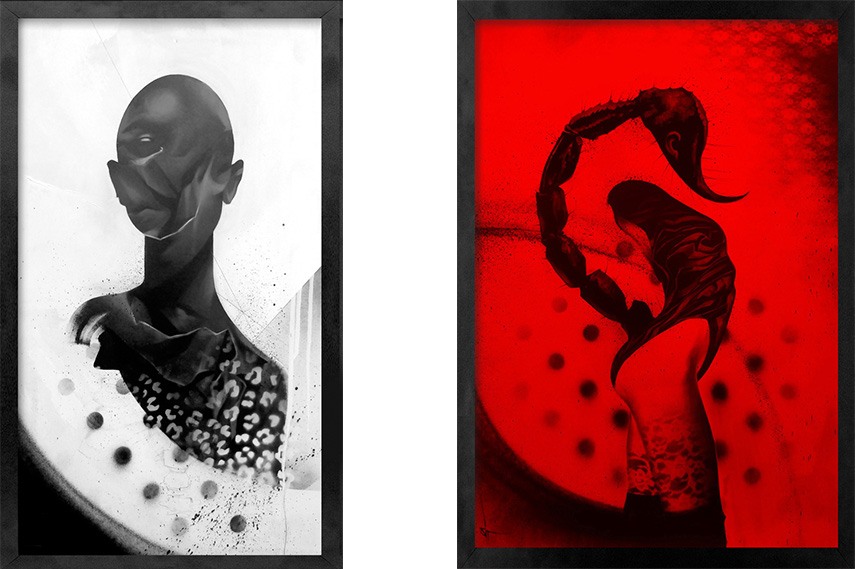 Vouzdouz Solo Exhibition by SIT at Kallenbach Gallery
In this series, SIT reflects on his observations of the modern society, where we are inclined to chase after success, almost to a state of mindlessness. During this craze imposed by the surroundings, we fail to look inwards and don't even try to find our true selves. This blind focus on success causes us to forget about our true personal intentions, and our identity fades further away, leaving us empty and hollow. These notions are demonstrated through SIT's solo exhibition named Vouzdouz which will be on view from August 18 – September 17, 2015, in his hometown of Amsterdam at Kallenbach Gallery.
Sign up for free to My Widewalls, and release the dark side of your beauty!
Featured image:
SIT - VouzDouz Nr. 8, 2015 - Courtesy of Kallenbach Gallery