Due to the influence of numerous socio-cultural changes and current technological progress, drawing a clear line between various art genres is becoming increasingly difficult. But 30works gallery is ready to celebrate this new diversity with a six artists group show aptly named Sixpack. The exhibition aims to blur boundaries between genres, techniques and materials and create an eclectic experience that everyone can enjoy. From abstract artworks and stencil art to masterpieces of classical portraiture, the exhibition will portray a truly diversified and rule-defying set of exciting artworks.
Sixpack Exhibition's Participants
Sixpack exhibition will present works by six artists who easily escape any type of categorization: AVone, Johann Büsen, Fabian Gatermann, Salvador Ginard, Harald Klemm and Peintre X. German artist and designer Johann Büsen's multi-layered digital paintings play with the imagination of the viewers. His highly detailed colorful artworks represent the bridges between the analog and digital world. The ultimate NewYorker street artist AVone will also take part in the upcoming show. The art-maker who's known for his photorealistic style that merges iconic landmarks of New York and intriguing statements, will present one of his recent recognizable pop art inspired artworks.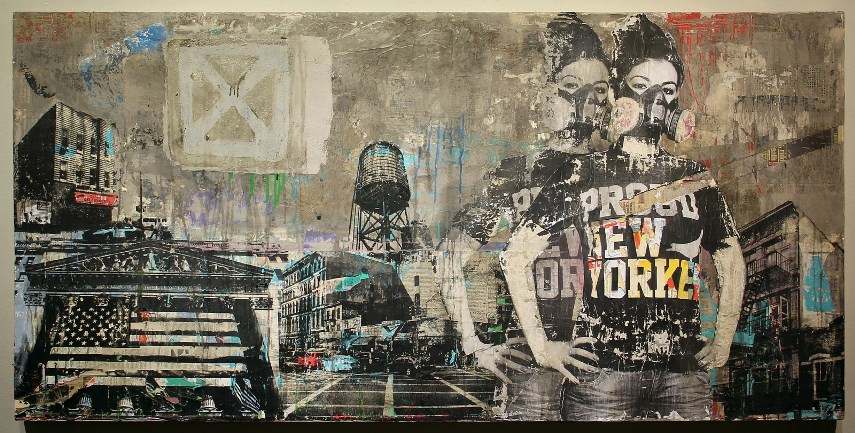 New works by Six Artists at 30works Gallery in Cologne
Another colorful piece is created by the designer Fabian Gatermann whose innovative use of colors and unusual materials made him one of the most interesting German artists of today. Harald Klemm is a photographer, filmmaker, and painter, who combines impressions, and themes in his pieces that tell stories of summer. His technique includes enhancing the extreme color mixtures to create the long-distance effect and a dense atmospheric space. Vivid portraits by Peintre X draw attention to the sociological and cultural environment of the subject and present the ambivalence of human beings while works by Spanish artist Salvador Ginard depict various fragments of the human psyche.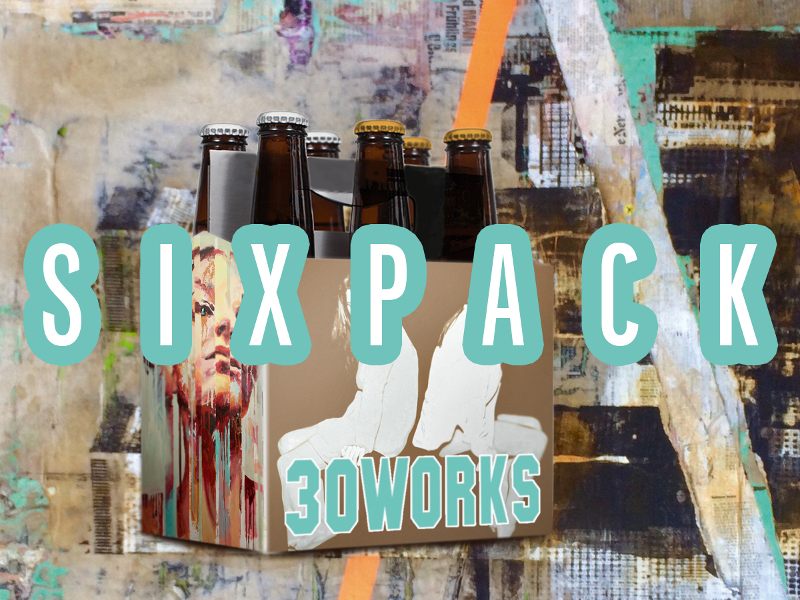 A Fundraising Campaign for Refugees in Germany
Sixpack exhibition featuring the works of six exceptional artists will be on view from November 4th till November 26th, 2016. The exhibition will be accompanied by a raffle whose proceeds will be donated to Kölner Appell gegen Rassismus a humanitarian organization that provides political and social assistance to refugees in Germany. So visit 30works Galerie in Cologne. to take part in the fundraising campaign and view the Sixpack group show.
Images courtesy of 30works Galerie