The strategy of appropriation has been used by artists for millennia, taking a completely new significance with the rise of consumerism and the proliferation of popular images through mass media outlets.
Today, appropriating, remixing, and sampling images and media is common practice among artists, yet such strategies continue to challenge notions of originality and push the boundaries of what it means to be an artist.
A current exhibition at Stephen Bulger Gallery suggests that the term "adoption" is more appropriate to describe the level of care one should take when using someone else's creativity as a basis for their own, referring to the process as one of collaboration.
Featuring works by artists Katrien De Blauwer, Janet Dey, Gilbert Garcin, Peter Horvath, Sanaz Mazinani, and Alison Rossiter, the exhibition Adoptive illustrates the methodology of building upon ideas of others.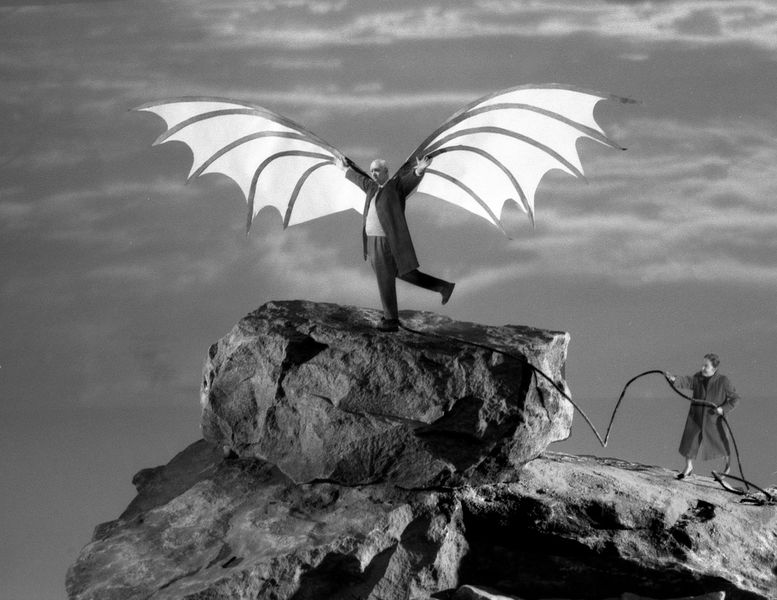 Katrien De Blauwer, Janet Dey, and Gilbert Garcin
Calling herself a "photographer without a camera", Katrien De Blauwer collects and recycles images from old magazines and papers through collage practice. Creating a union of autobiography and impersonality, she describes these pieces as small personal histories.
Using various mediums to explore matters of the mind, Janet Dey often integrates photographs, text and fiber to explore concepts and deepen ideas. In her current work, she uses found portraits as a basis for her needlework, inviting an intimate and startling look at people long forgotten.
Using his own self-portraits made in various poses, Gilbert Garcin creates small cut-outs of himself that he positions into dioramas imbued with an elegant touch of humor. These black and white prints show influences of the classic cinema of the 1930s and 40s that he grew up watching as a child.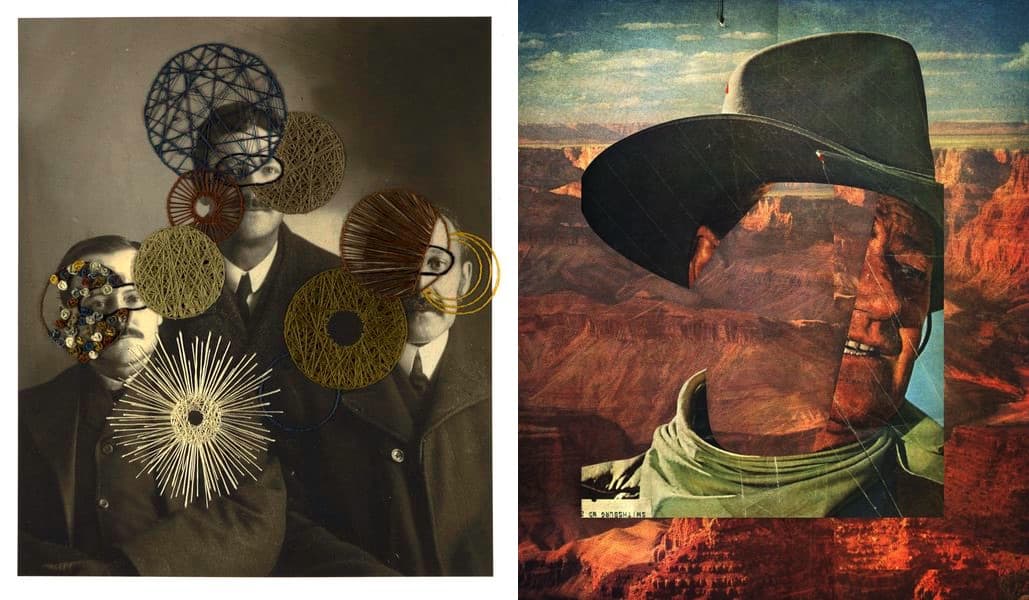 Peter Horvath, Sanaz Mazinani and Alison Rossiter
Scanning images found in magazines, Peter Horvath creates digital collages that offer a contemporary perspective on Cold War imagery. Continuing to push the boundaries of convention, he displaces the familiar and nostalgic with unique, surreal touches. His latest series American Century focuses on American icons juxtaposed against the South-Western landscape, stirring melancholic emotions.
Downloading images online and replicating them through a variety of digital methods, Sanaz Mazinani creates elaborate patterns that often reference Persian ornamentation. When seen at a distance, these images are rendered abstract, yet they retain their impactful detail on close up.
Collecting expired, unprocessed photo paper that goes as far back as the 1890s, Alison Rossiter uses her darkroom skills to turn them into eerily, delicate, abstract pieces. Without the use of camera, lens or film, she creates works that pay homage to the rich idiosyncrasies of photographic papers across history and restore a sanctity to the photograph as an object.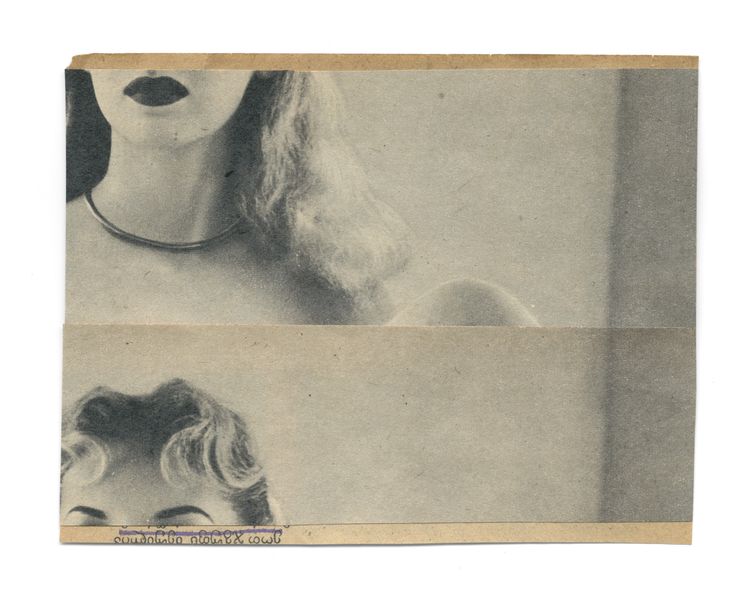 Six Artists at Stephen Bulger Gallery
Through the work of these six diverse artists, the exhibition aims to highlight the appropriation strategy as a process of collaboration, where each element is as important as the other.
The exhibition Adoptive is on view at Stephen Bulger Gallery in Toronto until March 3rd, 2018.
Featured image: Peter Horvath - Untitled (John Wayne), 2017 (detail); Sanaz Mazinan - Forever in the Sky # 9, 2017 (detail); Alison Rossiter - Camera Work Number XlV, April 1906, 2016. All images courtesy of Stephen Bulger Gallery.