Out of those top 12 art fairs, Arco Madrid had most visitors, 100,000 of them, which was +8.7 percent on the last year's attendance. Arco Madrid also had a third-biggest number of galleries, with 222 (+1.37 percent). India Art Fair had 80,000 visitors (+19.4 percent), but just 85 galleries (-6.59 percent). The Armory Show in New York had the same number of visitors as the year before (60,000), but suffered a 9.01 percent decrease in number of galleries (199). TEFAF (The European Fine Art Fair in Maastricht) had the biggest number of galleries (280, a +2.19 percent change), while Art Basel Hong Kong suffered for its decision to move the fair from May to March, as they had 60,000 visitors (-7.69 percent) and 233 galleries (-4.9 percent). The other fairs on this top 12 list are BRAFA Brussels Art Fair, (55,000 visitors), Art Stage Singapore (51,000), Artferia Bologna (52,000), ZONA MACO, Mexico City (41,000), Art Dubai (25,000), VOLTA New York (20,000) and Affordable Art Fair New York (17,500).

The Best Strategic Moves, according to Skate's Art Fairs Report
At number one, the authors of Skate's Art Fairs Report have put TEFAF, with the explanation that the museums actually buy artworks at TEFAF, and that's a good news, for the galleries, as well as for the authors. At number two, the authors picked up Art Basel Hong Kong, for its bold move to change the date of the fair from March to May and to shorten the fair from four to three days - they did lose some attendance, but, they have "detached" themselves from Frieze New York that is in May. At number three, the authors of Skate's Art Fairs Report have chosen The Armory Show, for its decision to put Middle East and Northern African (MENA) art in focus of this year's fair.
Sign up now for My WideWalls and be up-to-date with contemporary and street art.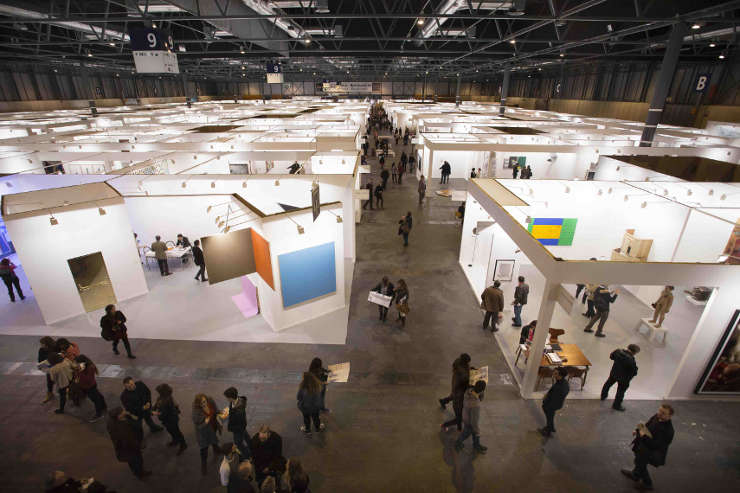 Featured images:
- Arco Madrid (Courtesy of IFEMA)
- The Armory Show (Courtesy of The Armory Show New York)
All images for illustrative purpose only.