A global event, Slow Art Day has a simple mission: to help people discover for themselves the joy of looking at and loving art. The whole idea behind is this event is to encourage people to look slowly at a piece of art, as it would lead to many discoveries, unlocking passion and creativity.
Launched in 2008 by Phil Terry, Slow Art Day evolved into an annual global event with now hundreds of museums and galleries around the world participating. Ever since over 1200 individual Slow Art Day events have taken place on all seven continents, hosted in 700 venues such as museums, galleries, artist studios, sculpture parks, public art sites, etc. Thanks to this initiative, one day each year, people all over the world visit local museums and galleries to look at art slowly.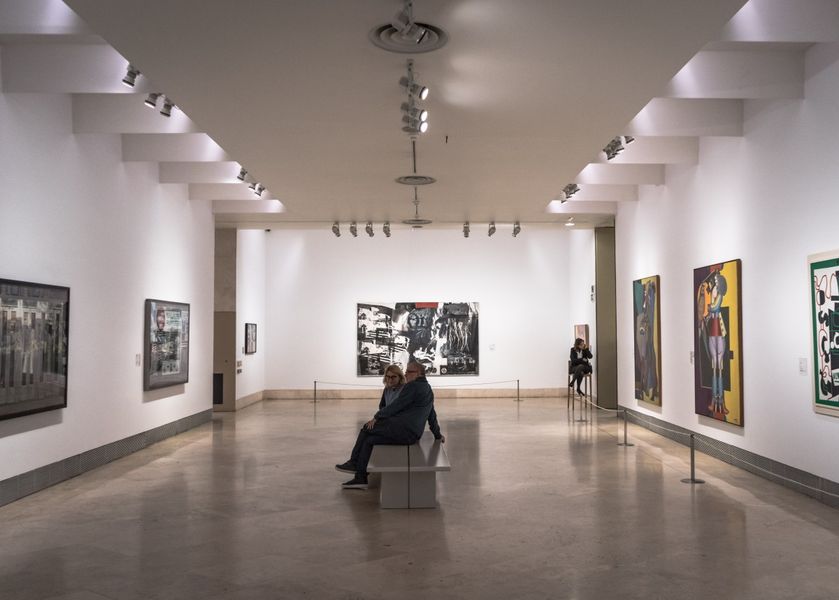 The Concept
According to a recent study, museumgoers spend an average of just 17 seconds looking at an individual painting. However, spending some time alone with an artwork is clearly an important part of understanding what lurks inside it.
This is what Phil Terry realized after spending an hour in front of Hans Hofmann's Fantasia at an exhibition at the Jewish Museum in New York. After this intense encounter, during which his mind made a range of connections, he wanted to share the experience of slowly ingesting artworks with other art-world outsiders. This is how the Slow Art Day came to life.
Hosted in a range of art institutions on a single day a year, Slow Art Day is meant to energize people. A volunteer host at a given venue selects a few works of art, while participants, who sign up for a group online, come to spend around 10 minutes in front of each work. After that, they meet together over lunch to talk about their experience. People responded overwhelmingly positive, describing the experience as "a new and valuable way to see the art."
Any staff member at a museum, gallery or other art venues can volunteer to host the event. While each host is responsible for organizing their individual event, the Slow Art Day team is there to provide the tools and support. The event is free, but each participant pays their own museum admission fees.
Participating Museums
Slow Art Day 2019
The idea of a Slow Art Day has been embraced by both major institutions like SFMOMA and smaller museums like the Birmingham Museum of Art.
The 2019 edition of Slow Art Day will take place on April 6th, 2019 in 166 venues all around the world.
Be sure to take part in this event at your local museum, focusing on slow looking and its transformative power.
Featured image: A visitor in the Louvre Museum. Image via Creative Commons.