SMASH137's artistic career reads like a novel. Just believe in your passion are his words. In 1990, SMASH137 painted his first wall with the words "Bosten" in his neighborhood in Basel.  He got the idea from the Celtics Basketball team from Boston but back then SMASH137 only had orange and black spray cans and that was the reason why he didn't use the team's actual color. And he was so nervous too so he spelled the name wrong.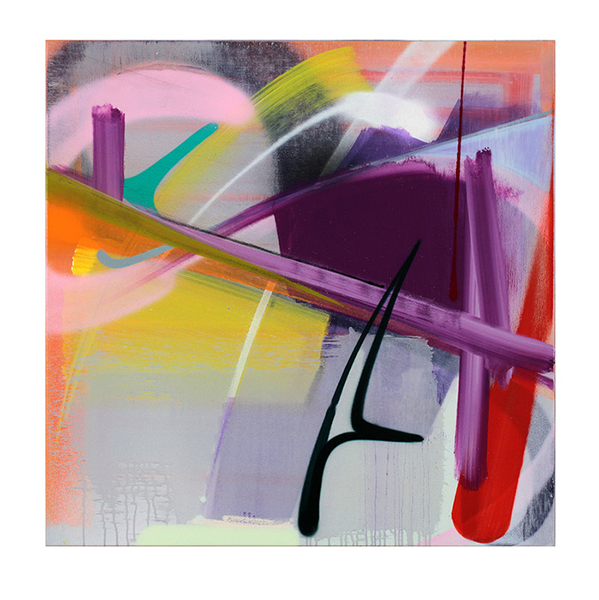 Big Walls and Smaller Canvas
In the mid 2000's, he started working on canvas because of the lack of legal walls. It took him a while to modify his abstract style for switching from big walls to smaller canvases. In order to continue communicating with the audience, he soon began to take part in exhibitions. Since his first solo exhibition in Düsseldorf in 2008, SMASH137's work has been shown in galleries and museums worldwide. "Graffiti Painter" is the second solo exhibition of SMASH137 in Paris. It marks the beginning of collaboration between the Swiss and the Galerie Le Feuvre. The exhibition runs from May 15 through June 15.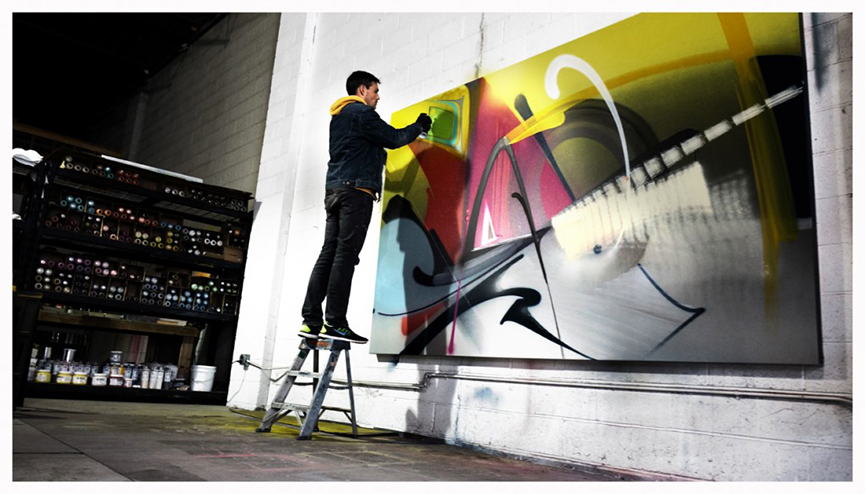 From Street Art to Painter
SMASH137's transition from the street artist to painter did not stop him to continue to combine different techniques and styles. The artist keeps writing in parallel with working in the studio. SMASH137 has learned to combine and deepen different styles from the wall and to put them on canvas and vice versa. For him, the rules of making graffiti and a painting flow together. SMASH137 bridges graffiti and a painting with his distinctive abstract style. He's attracted to the elements of painting which he investigates in the context of the painting while at the same time SMASH137 explores what they mean by themselves. He constructs and deconstructs over and over again.  This ability to push the boundaries of visual, both on the walls and in the pictures, makes SMASH137 a rising reference in the world of urban contemporary painting.