A new Smash137 exhibition has been announced that will see the Swiss street artist present a new body of works under the title Streunergold (Stray Gold) at Gallery Die Kunstagentin based in Cologne. This new Smash137 exhibition is also being billed as an Adrian Falkner solo show, using the artists real name to differentiate between his studio based work and the graffiti writing he has created in public spaces over the last twenty years under the name Smash137. Working out of Basel, Smash137 has achieved international acclaim for his innovative graffiti writing style that started to be translated to studio based work ten years ago resulting in numerous exhibitions, including Graffiti Painter at Galerie Le Feuvre in 2014. Gallery Die Kunstagentin is a gallery that likes to blur the line between urban and fine art and has recently presented Alles Klar by Maya Hayuk and Window Seat by Julia Benz.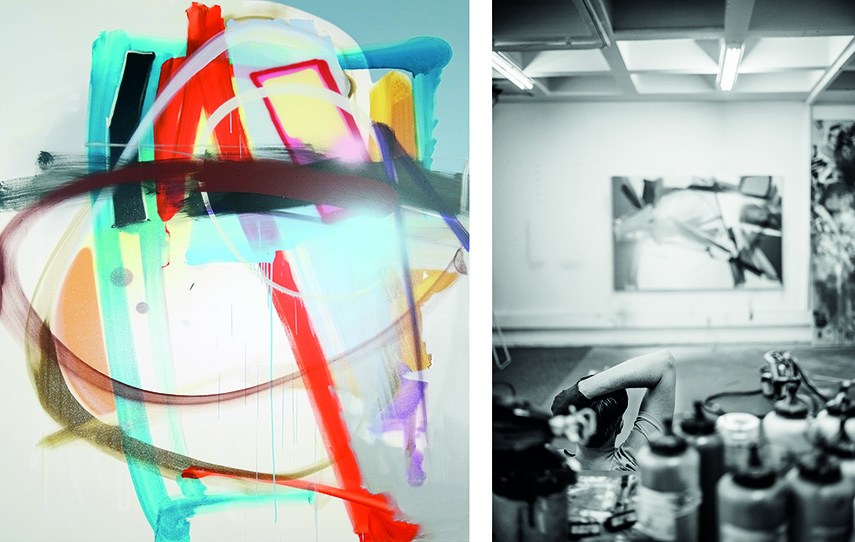 Adrian Falkner Solo Show
The new Adrian Falkner solo show at Gallery Die Kunstagentin, Streunergold, captures the wild and energetic forms of the street work carried out in public places by Smash137 and refines them into abstracted forms that still carry the essence of graffiti writing. The studio based artworks of Adrian Falkner sees the street artist working on linen with a variety of materials that includes spray paint, acrylic paint, inks and oil crayons to help create a richly textured and moving surface high in contrast that help to bring out the vibrant and gestural marks that are created. Under the name Smash137, Adrian Falkner developed a distinctive style with an innovative approach to graffiti writing, his fluid calligraphy enhanced by his artistic use of the spray can, which can now be seen evolving and transforming within his studio based art works. You may also enjoy the work of Raphaël Borer and Lukas Oberer in Raphaël Borer and Lukas Oberer at Speerstra and Thierry Furger in Thierry Furger at Kolly Gallery.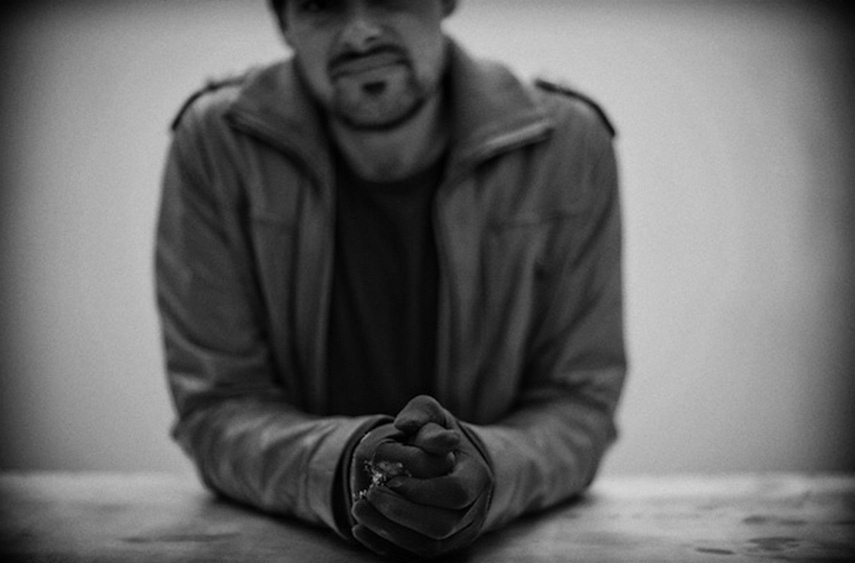 Smash137 Exhibition
Streunergold can also be seen as a Smash137 exhibition, the meeting point of the street and the studio, where the two worlds collide and transform into something new in the shadows. The new studio based works being presented in the Adrian Falkner solo show draws on the twenty plus years of street art experience but here we find an artist who is not content to replicate his street art for the studio. The familiar graffiti writing has all but vanished in the latest paintings, replaced instead by Falkner's own language of shapes and forms, the wild gestural sweeps and lines hinting at the forms of letters but never fully revealing them. The marks created by Adrian Falkner are always deliberate, but he reveals them as human handwriting and openly points out the imperfections and flaws that exist among the vivid gestures and vibrant colours. You may like to look at the Steel Blue Print Release by Smash137 and the Past & Future at Kolly Gallery article.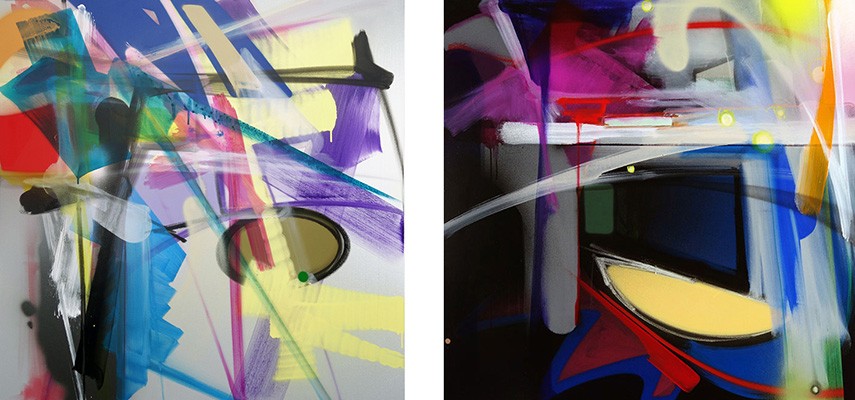 Streunergold at Gallery Die Kunstagentin
Whether a Smash137 exhibition or Adrian Falkner solo show, Streunergold at Gallery Die Kunstagentin captures the street artist at a creative high, having successfully managed to create studio based works of art over a period of time that reflect his rich street art history, but also reinvents that history to create a new approach and new forms of abstracted graffiti writing within the paintings.
Streunergold, the new Adrian Falkner solo show / Smash137 exhibition, opens at Gallery Die Kunstagentin in Cologne on 27th March, 2015 and runs through until 24th May, 2015. Vernissage 26th March, 2015, 19-22h.
For all the latest exhibition news sign up to My Widewalls today!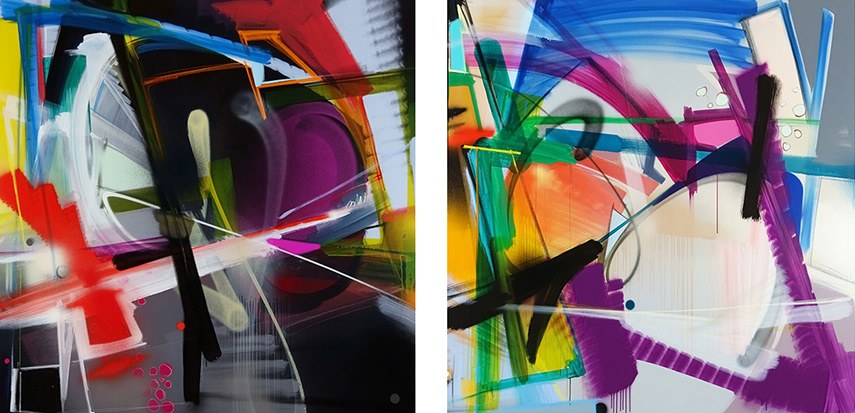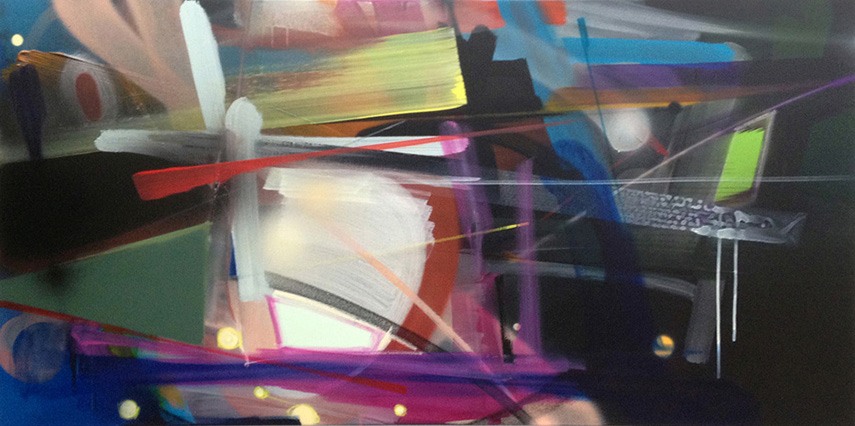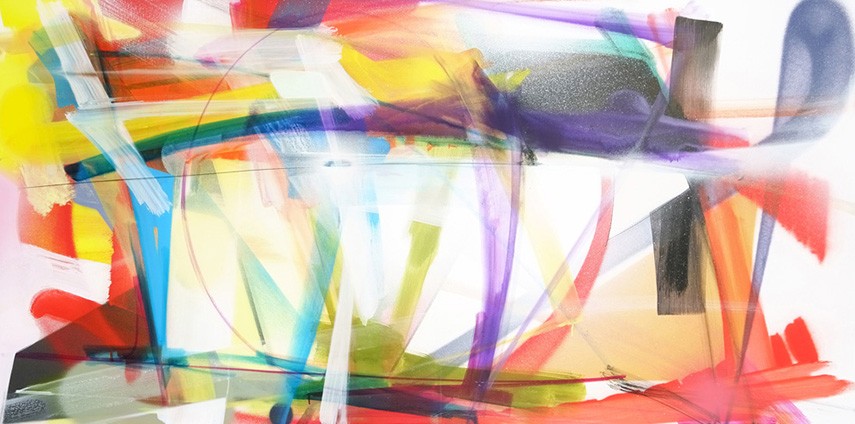 2014 paintings for illustrative purposes only.
All images courtesy of Smash137 & Die Kunstagentin.