Let's say you're outside the Sydney Opera House, or taking a stroll in New York's Central Park. You turn on an app, point in the right direction, and all of the sudden there's Jeff Koons' Balloon Dog popping before your very eyes! Well, the augmented reality version of it anyway. This seems to be the story behind the new art platform introduced by no other than Snapchat! The company just announced their latest endeavor which will allow artworks to be pinned to specific locations in augmented reality and available on anyone's mobile phone - starting with aforementioned Jeff Koons and soon continuing with other artists, who are also invited to sign their art up for this intriguing project!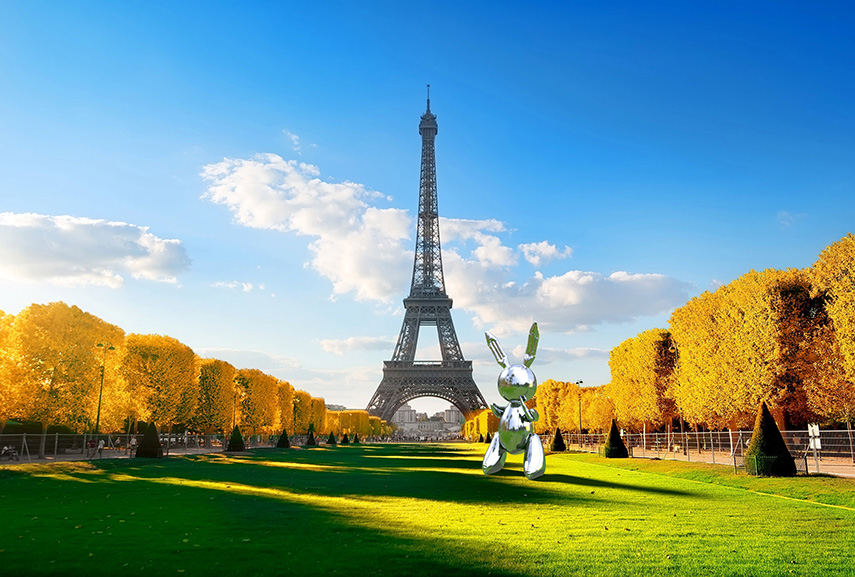 Snapchat's Art App
Before unveiling the project on their art.snapchat.com web page, Snapchat had a giant photograph of Central Park and a timer counting down till 9pm CET. After a hack carried out by a few tech blogs, their first art collaboration with Jeff Koons was revealed, as images of his well-known artworks were displayed through AR at various locations around the world - Hyde Park in London, Millennium Park in Chicago, the Copacabana Beach in Rio and many more. The website also offers a form for possible future artist collaborations, where one can sign up for their work to be featured in the app.
Jeff Koons x Snapchat
Experience Jeff Koons in Augmented Reality
In a nutshell, when users are close to a piece of Snapchat Art, a special lens will become available on the app. There will be an indicator which points to the direction of the location marker, which is when the AR art will shop up on their phone. There is also the app's SnapMap, which reveals all the locations where one can find artworks - for instance, Jeff Koons' will be available in New York, Chicago, Washington D.C., Los Angeles, Las Vegas, Toronto, Sydney, London, Paris, and Rio de Janeiro.
Snapchat's ART project will be their most ambitious AR project to date, which will certainly aim to match the frenzy of Pokemon Go, with people "chasing" augmented reality element in real life. The question of whether their move will give the rising trend of AR in the art world a push remains, as they are likely to sign up more big names and introduce a greater number of cities around the world. Perhaps the future of contemporary art really does lie on our phones, and not within museum walls after all.
All images courtesy art.snapchat.com.