As mentioned before the art of Sobekcis fluctuates between street art and graffiti influences and their urge to create more disciplined and complex works. In recent times, they tried to find a perfect combination of the two, and they managed to achieve a balance between these two elements by deconstructing their graffiti aesthetics and incorporating dynamic, abstract shapes into their studio works. Sobekcis duo celebrated their newly found appreciation of their graffiti roots a couple of months ago in their Fundamental exhibition in Copenhagen, and now they are marking their turn towards the abstract shapes in the Shape Shift exhibition, currently on view at Art is Just a Four Letter Word Gallery in Soest, Germany. With every new exhibition, Gajic brothers are pushing the limits of their artistry, constantly moving forward and rethinking the past, to find better and improved approach to artistic practice. Considering their youth and enthusiasm, I think it's safe to say that there are many great achievements ahead and we can expect some magnificent works of art from Sobekcis in the future.
To follow the work of Sobekcis and other remarkable talents sign up for My Widewalls for free!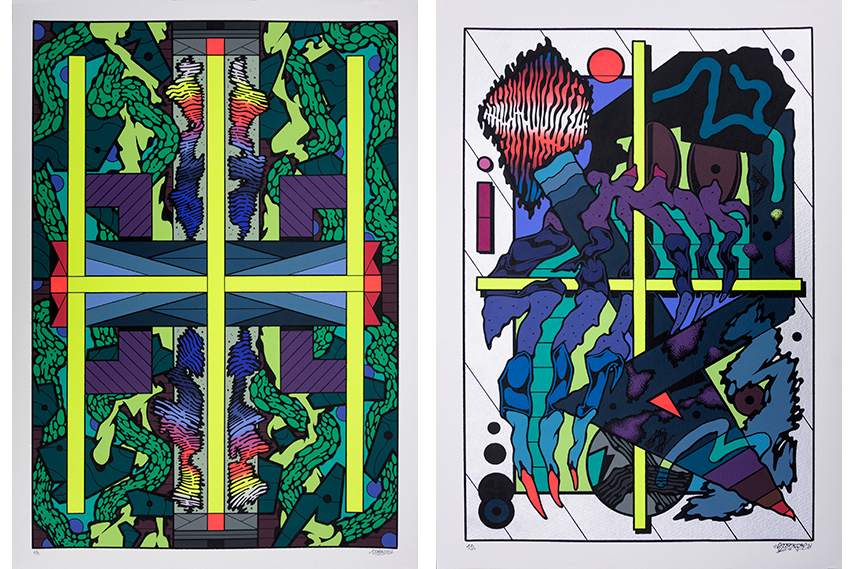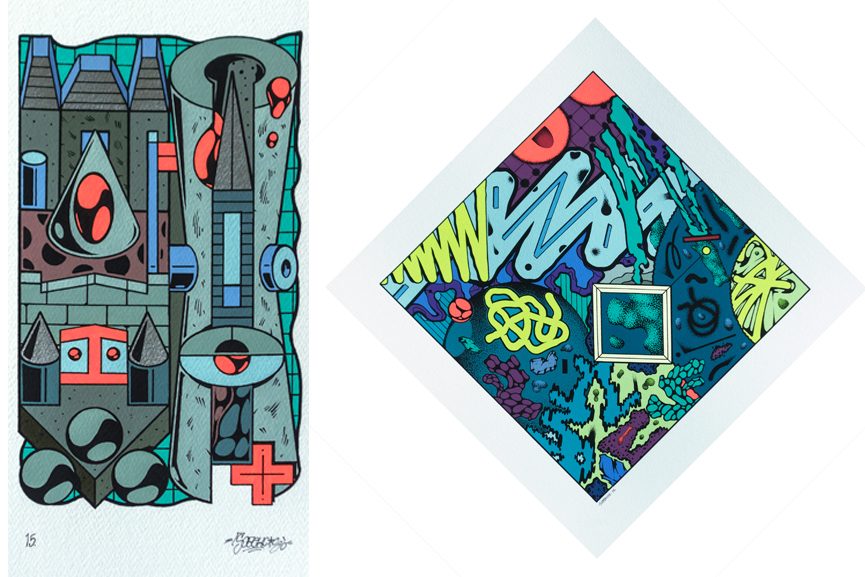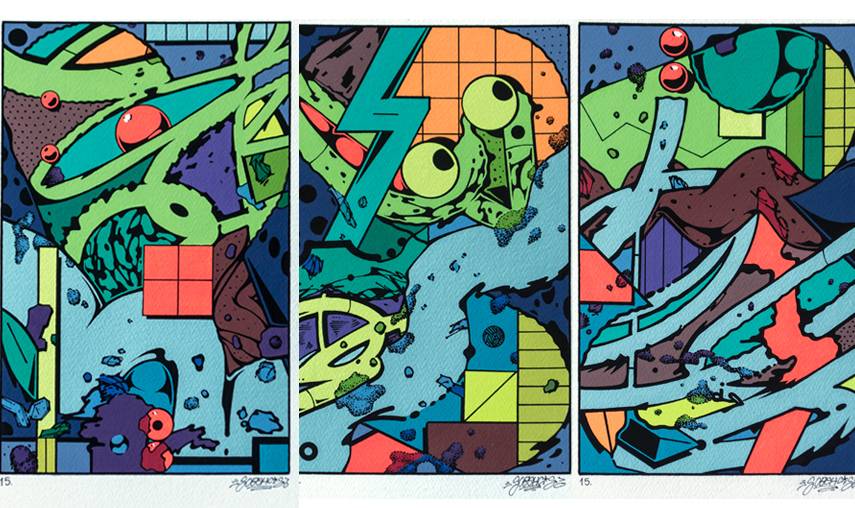 Featured images:
Sobekcis in action
Sobekcis - Motion. Mannheim, 2015
Sobekcis - Graffiti
Sobekcis - Opinion, 2015, detail. Courtesy of Galleri Benoni
Sobekcis - 1+++1, 2015, Acrylic and acrylic spraypaint on canvas, 150 x 200 cm, detail. Courtesy of Art is Just a Four Letter Word Gallery
All images courtesy of Sobekcis unless credited otherwise.