Artistic duo from Serbia Sobekcis believes that sometimes you have to take a step back in order to progress to the next level. That's why they've went back to the basics in their latest Fundamental exhibition that will be on display at Galleri Benoni in Copenhagen. In their new solo show Sobekcis embraces abstract forms while confronting their street art know-how and newly discovered fine art sensibility to create a mutually supportive circle of inspiration. The exhibition at Galleri Benoni will feature a series of acrylic on paper abstract paintings by one of the best urban art duos.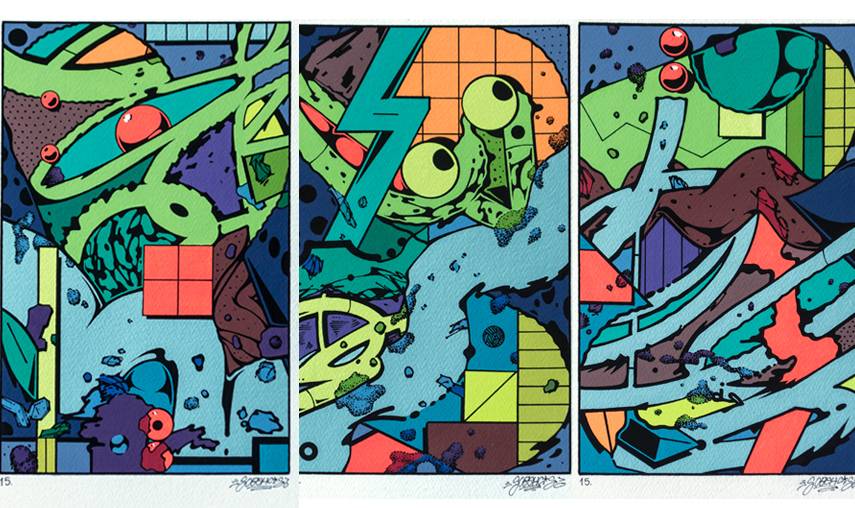 Graffiti Background of Sobekcis
Sobekcis duo consist of twin brothers Ivan and Nikola Gajic whose work relies heavily on cooperation and balance. They have been decorating the walls of European cities for years before making the transition to fine art imagery. The brothers have adopted team mentality in pursuing the common goal while simultaneously developing their own unique styles. Their work balances between figurative and abstract as animals and detached eyeballs based at the forefront of their imagery confront fragmented lettering that emerges from the background. Sobekcis team tries to create balance in every aspect of their work - balance between fine art and street art, balance between their individual styles, balance between colors and compositions etc.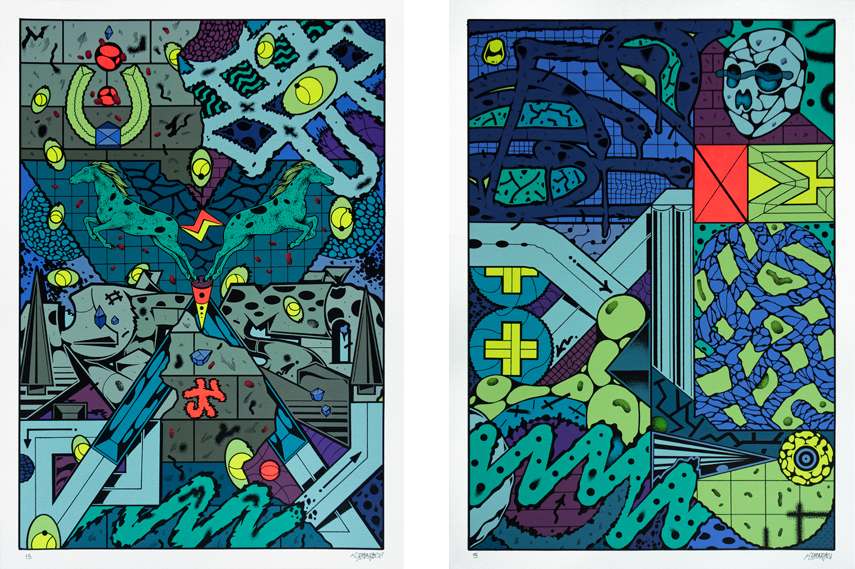 Going Back to Their Roots at Fundamental Exhibition
For the Fundamental exhibition Sobekcis went back to their home town of Belgrade in Serbia in order to further inspect the place where their artistic journey originally started. Artworks prepared for Fundamental exhibition depict the duo's personal thoughts referring their environment, personal process and ethics. The artists background in graffiti and urban art shows as they portray a strong artwork compositions emphasized by striking and lively colors. The artists felt that they have to take a step back in order to progress, both in their work and as individuals. The portrayed animals are hidden within abstract forms that take over the canvases and captivate viewers' attention. Abstract figures overlap in the background thus creating the notion of restoring balance in otherwise chaotic imagery. Original objects become fragmented and then reconstructed in order to bring back the balance to Fundamental artworks.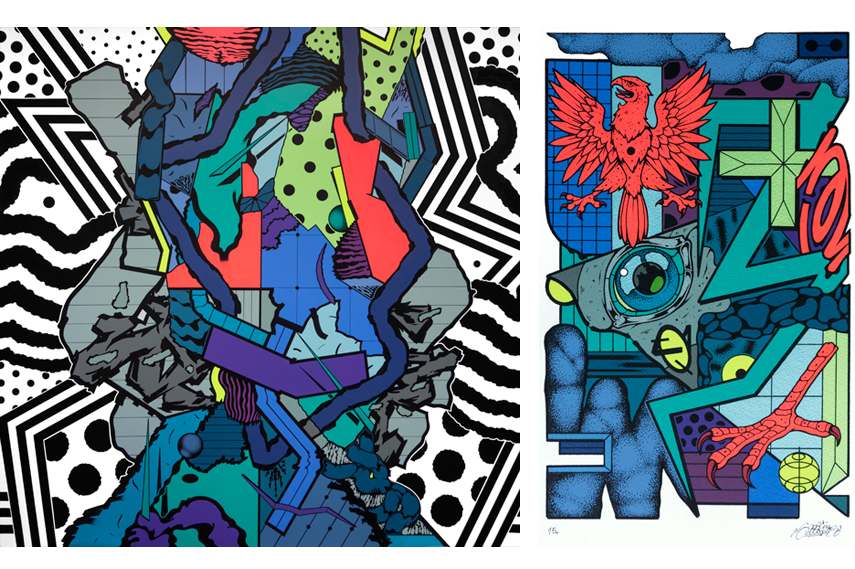 Sobekcis's New Approach at Galleri Benoni
Visitors of Benoni gallery in Copenhagen will notice a visible shift in duo's new artworks as Sobekcis embraces abstract forms. The lack of figurative elements in their work is compensated by the skillful use of color and complex compositions. The new approach is closely tied with Sobekcis outdoor artworks therefore connecting the artists' street and studio work into single continuous process of creating. Fundamental solo exhibition by the Serbian graffiti art duo Sobekcis will be on display at Galleri Benoni from August 18th till September 17th, 2015.
We challenge you to take on a new approach to art and sign up for My Widewalls for FREE
Featured images: Left : Sobekcis - Base 1, 2015 / Right : Sobekcis - Base 2, 2015
Left : Sobekcis - Kikazaru, 2015 / Right : Sobekcis - Iwanzary,2015
Left : Sobekcis - Earth, 2015 / Right : Sobekcis - Ambition, 2015
Left : Sobekcis - Base 3, 2015 / Right : Sobekcis - Line Structure 2, 2015
All images courtesy of Galleri Benoni