Serbia's capital city of Belgrade is known as Europe's bohemian center but also for its vibrant street art scene existing since the 1980s. Among artists giving the city a unique infusion of color is Sobekcis, an artistic duo consisting of two twin brothers, best known for cartoon-like graffiti characterized by explosive colors.
The duo's solo exhibition will soon be on view at Golden Hands Gallery. Titled Spomenik, the show brings together a new body of work inspired by the aesthetics and ideology of the modernist abstract monuments built in the era of Josip Broz Tito's rule in Yugoslavia.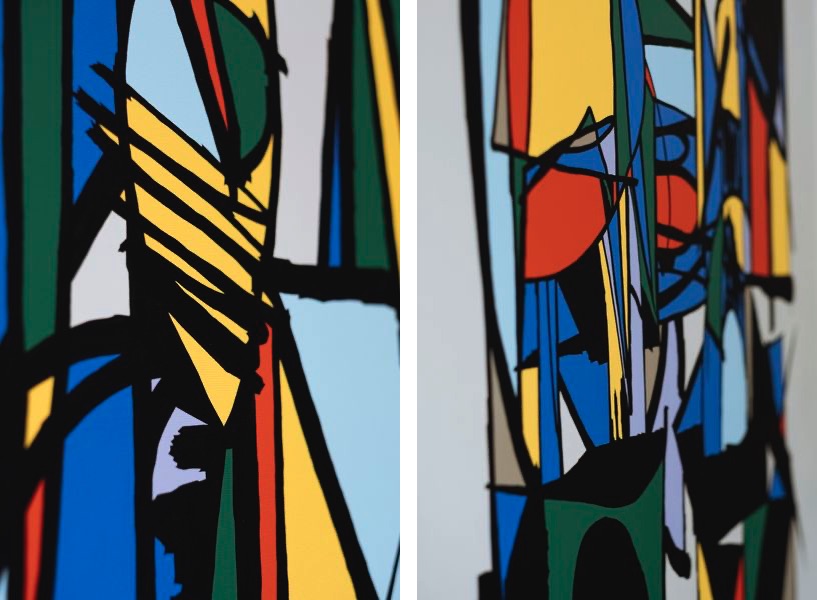 The Practice of Sobekcis
An alias of Ivan and Nikola Gajić, Sobekcis started their career on the streets of Belgrade with pieces that combined figurative and abstract elements in the perfect fusion of graphics and illustration, infused with bold and vivid colors. Moving onto the studio practice, they began focusing more on forms, color and compositions. Very soon, the duo caught the eye of the dominant the dominant crews in the graffiti world, such as the British Heavy Artillery crew, and they started working and exhibiting under their umbrella.
While Sobekcis have different styles, they create in perfect sync, complementing one another. They combine the influence and forms from nature with flat opaque colors and letter-based forms. Created through the push and pull of contrasting elements, their abstract works are characterized by the perfect balance.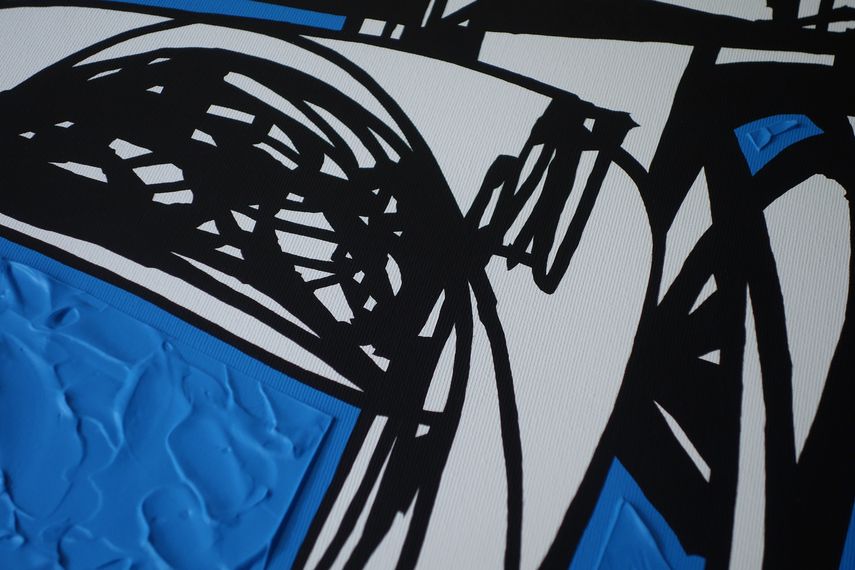 Spomenik
Although part of a larger cultural phenomenon, the Yugoslav architecture remains unique in the context of design approaches in Europe and beyond as a manifestation of the radical pluralism, hybridity, and idealism that characterized the Yugoslav state itself.
During this period, several thousand stunning monuments honoring the partisan struggle and the socialist revolution were built across the country, designed by some of the best Yugoslav artists and architects. These monuments ("spomenik" in Serbian), that remain a symbol of effortful unification, are the inspiration behind Sobekcis' latest body of work.
In celebration of these monuments and what they stand for, the duo merged abstract forms and shapes with the deconstructed motion, energy and experience of many years working with graffiti. The forms are defined with bold black strokes, contrasted with a combination of a vivid and subdued color palette and a combination of flat and textured surfaces.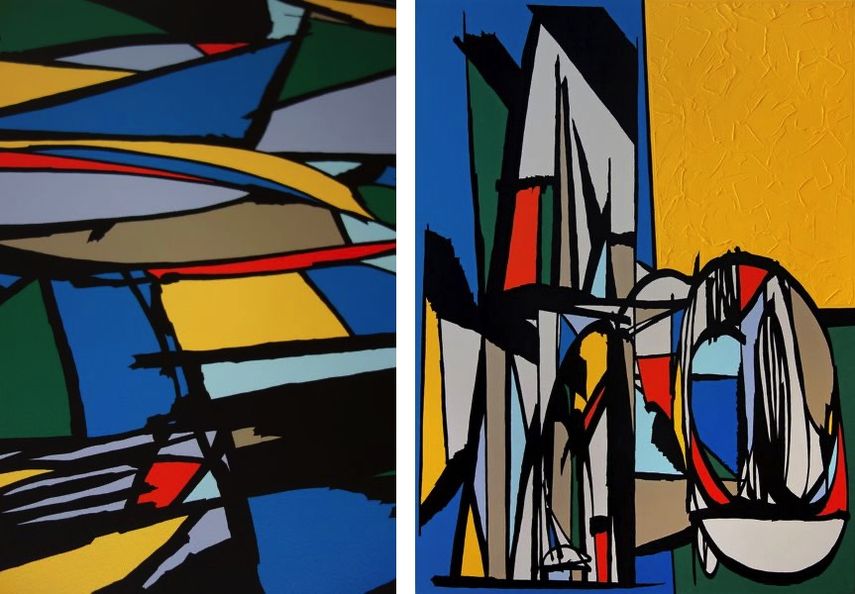 Sobekcis at Golden Hands Gallery
The exhibition Spomenik will be on view at Golden Hands Gallery in Hamburg, Germany from September 26th, 2020. The opening reception will take place from 1 to 6 p.m.
Featured images: Sobekcis in Milano, 2019; Sobekcis in Belgrade, 2019. All images courtesy of the artists and Golden Hands Gallery.