The harbor city of Rotterdam is known for its rich graffiti and street art history. In order to create a bigger platform for street art in the city, Sober Collective will contribute to this legacy with the exhibition titled Sober Street Art Exhibition. Alongside this show, the collective will organize their newest event titled Sober Walls. In Het Oude Noorden in Rotterdam, three murals will be painted by artists who are invited by Sober Collective – Sebas Velasco from Spain, Telmo Miel from the Netherlands, Vesod from Italy, and Bier & Brood from the Netherlands. They will be joined by the Winner of Sober Talent Contest. All of these murals will be visible for at least one year.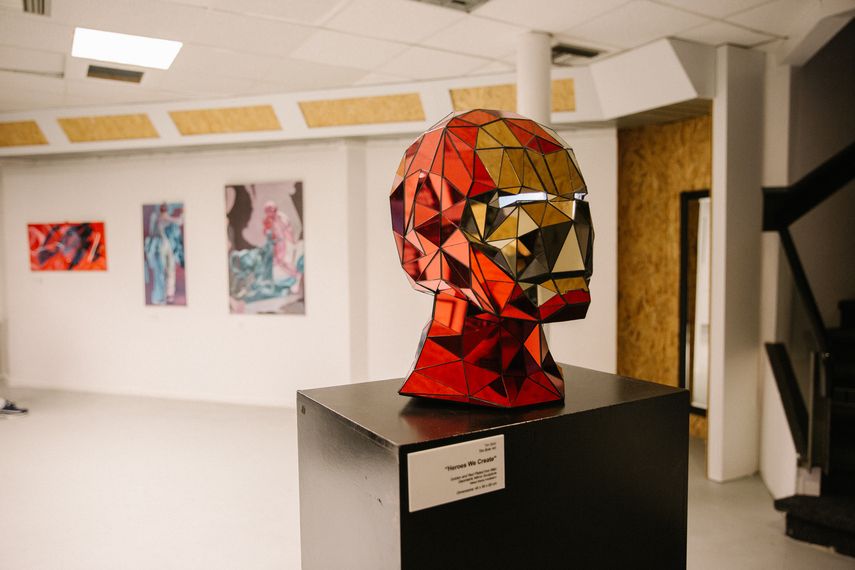 Sober Walls
Using oil, acrylic, spray and pencils, Sebas Velasco has made the city his canvas, but he also creates drawings and works on canvas. Working in an enviable technique of naturalism, his work includes a wide variety of themes and techniques, which range from contemporary figurative painting to illustration. The artist will do a duo mural with Telmo Miel, a Dutch artistic duo, best known as muralists and image makers while combining spray painting styles with classic Realism, Abstraction, and Surrealism. The duo shares a fascination for realistic imagery and is currently making life-sized wall paintings using spray-paint all over the globe. Consisting of Koen Harmsma and Jelmer Noordeman, Bier & Brood finds their inspiration in machines, nature, and architecture, possessing a unique style, often interpreted as sinister and apocalyptic. They follow a motto "the bigger the better".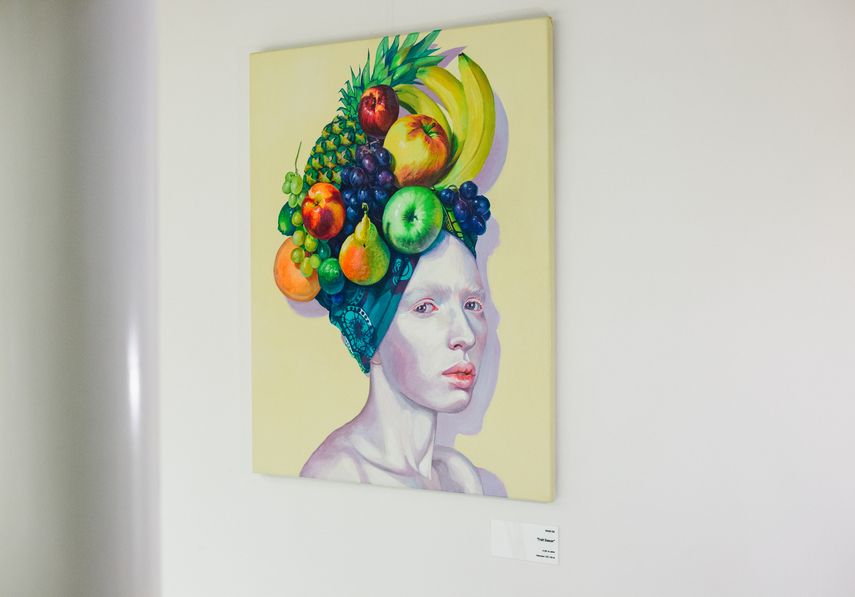 Sober Talent Contest
The winner of the Sober Talent Contest will be picked by an open call to local talented artists. Besides offering the Street Art movement a bigger platform, Sober Collective wants to connect the people from Het Oude Noorden neighborhood in Rotterdam with each other by involving them in the Sober Walls project. The residents will be included in the decision-making process regarding the images that will be painted on the walls of their city. With their Sober Walls project, Sober Collective aims to bring the best street artists to Rotterdam and make sure that Rotterdam walls sport great murals.
The Sober Collective Street Art Exhibition
Sober Collective is a household of different companies in the creative sector with the brand name Sober. These companies are active in advertising, art, and interior design. Their main purpose is to bring back the consciousness of creating to the people. The show Sober Street Art Exhibition will be on view at the Sober Collective gallery at Zaagmolendrift 53 in Rotterdam from March 17th until April 28th, 2017. The opening reception will be held on Friday, March 17th from 7pm.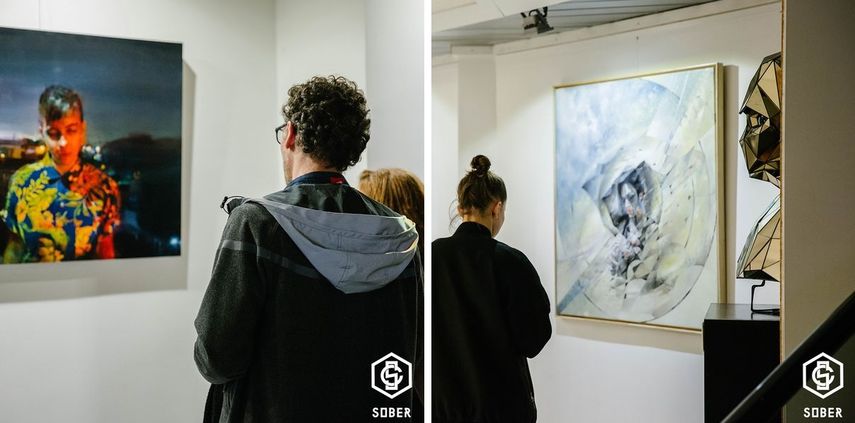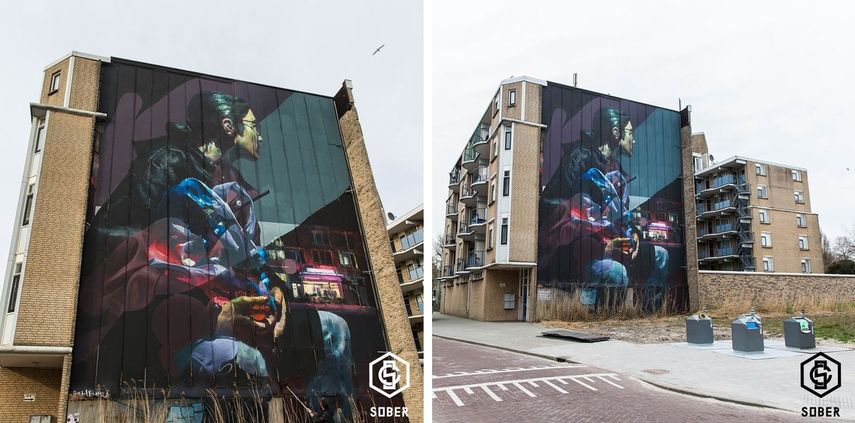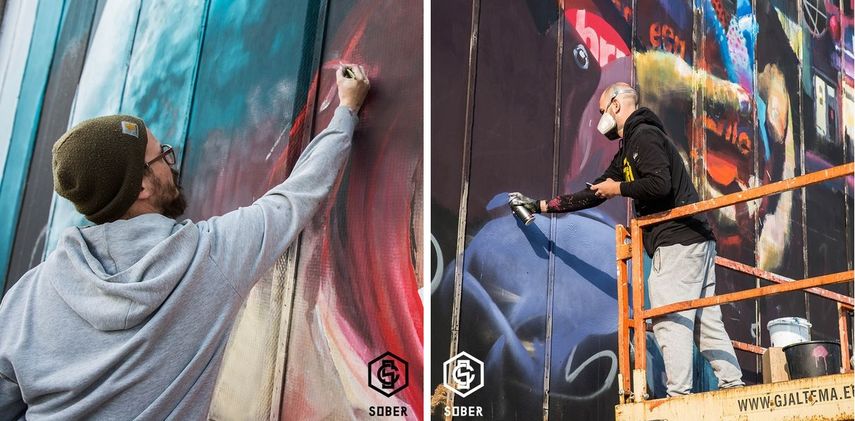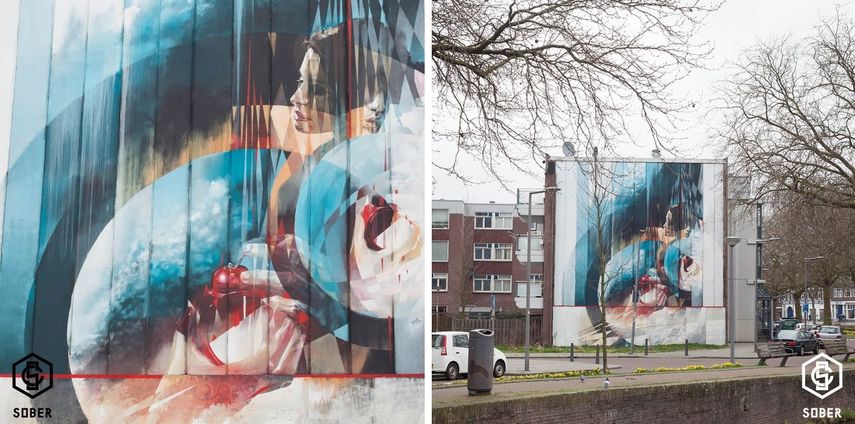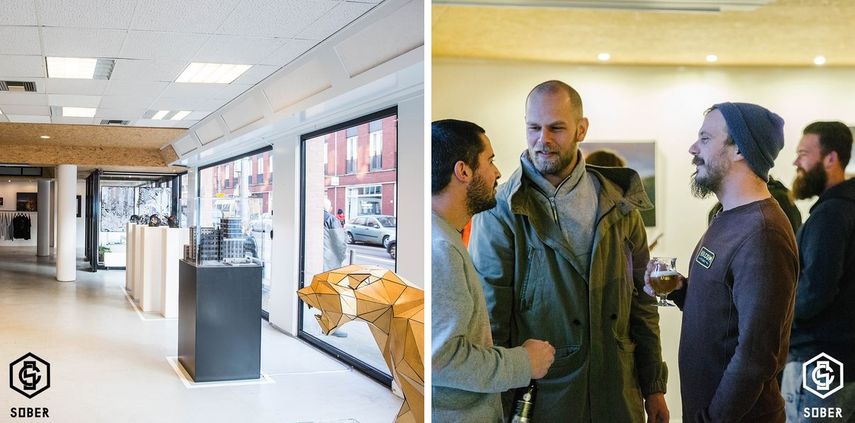 Featured images: The exhibition view. All images courtesy of Sober Collective.