Art is a very broad term and possibly one of its best virtues is its lack of precision, which means that it can mean basically anything. A lot of people are still arguing over what art actually is, and more specifically, what contemporary art does. An almost equally familiar discourse is considering if art should, or shouldn't have a purpose, and that debate easily transforms into whether art can, and whether it should affect social change. There is a line of artists whose art presents itself as socially engaged. However, more often than not, this endeavor does not mean expressing the need to make the world a better place, but instead it focuses on very specific issues, observations and problems, and it takes many different forms, sometimes expecting from the viewer to be the active art-maker. So, even though there are some very representative artists, commonly associated with social practice, it seems hard to draw a line around the edges and say – this, here, is socially engaged art. So, let's take a look at the examples.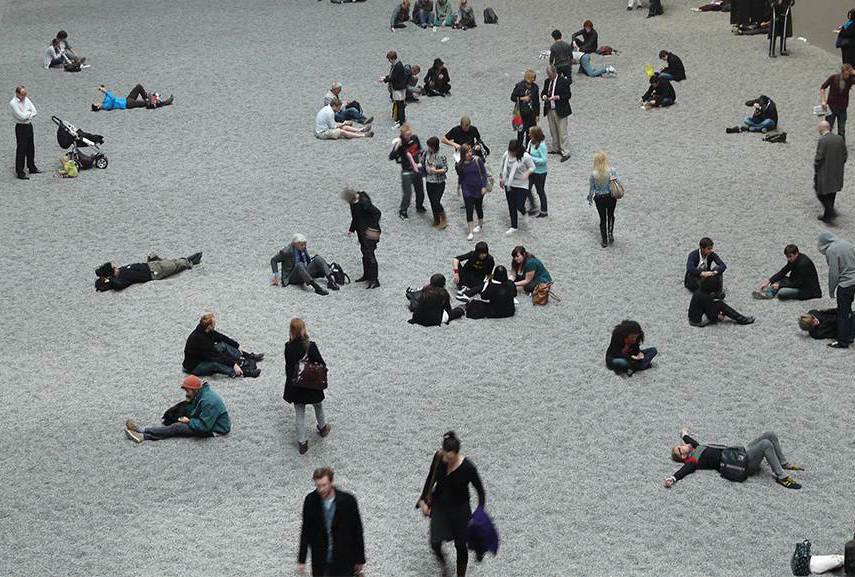 Stars of Socially Engaged Art
Certainly one of the most frequently mentioned artists, when it comes to social engagement, is Ai Weiwei. The Chinese artist's practice mostly reflects his disagreement and disobedience, regarding the Chinese Government's stance on democracy and its abuse of human rights, and more recently regarding the issues related to Syrian refugees. Because of the vulnerable position that his outspoken attitude puts him in, Ai Weiwei is targeted by the Chinese authorities and he faced a lot of problems in the past, some of which were very serious, even life-threatening. Naturally, this speaks about how social engagement rarely leaves the artist himself out of the picture. In order to prove points in an impressive manner, Ai did a lot of things which were on the verge between activism and art, between the controversial and the untactful, sometimes even between collective effort and simulated dictatorship. The artwork (to call it so) that he is, today, most famous for is Sunflower Seeds (2010), a stack of 100 million porcelain "seeds" made by 1600 artisans commissioned by Ai. The entire action was (but) a comment on mass production and consumption, which eventually leads to a collective loss of individuality.
Oreet Ashery is also very prominent in these circles, known for her clever, thought-provoking and nonstandard interpretations of "socially acceptable" behavior and trends. Without aiming to point a finger directly at explicit truths, she explores the cultural identity by involving herself and others in numerous social experiments. Therefore, the things that she was simultaneously praised and judged for are the ones that were probably most successful. Ashery's early works include her various male alter-identities, created to tackle cultural notions of gender, most famous of which is a Jewish man Marcus Fisher. Her more recent works are based on participatory experiments, which gradually turn into participatory performances. One of the latest is The World is Flooding, based on Mayakovsky's Mystery Bouffe from 1921, which speaks about the clean and the unclean, transposed into a contemporary context that reflects on cultural and class biases.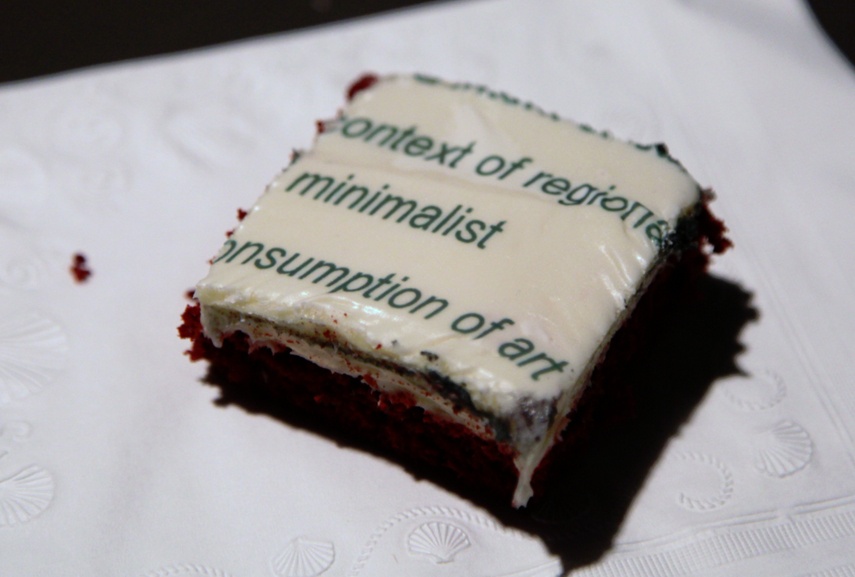 The Humanitarians
One other way to put it, is to refer to social practice as a set of actions that puts art in the background and lets it serve merely as an aesthetic frame, allowing for the humanitarian to emerge. Kansas City-based Sean Starowitz is a young activist known for pursuing this practice. His thoughts on community and social context are usually related to food – the way we grow it, fund it, sell it and consume it. He, therefore, runs projects which involve food as a form of donation, and overlaps this action with supporting artistic projects or utilizing abandoned spaces across Kansas City. On a larger scale, Rick Lowe is one of the pioneers in this form of activism, who took the term "participatory" on a whole other level with his Project Row Houses. Lowe purchased a group of Houston's gunshot row houses back in the 1990s, and accompanied by a group of artists, with money raised from several foundations, he transformed the ruined houses into art studios and living spaces for socially impaired single mothers. The campus has now grown and it has around 40 properties, operating as art studios, galleries and spaces for artists who wish to live and work there. Lowe refers to the project as a "social sculpture", when in the end it is also a vernacular urban project.
Street Artists
In recent years we have also witnessed lots of street and urban artists take steps toward social engagement, in a way more direct and interactive than the one shown through stencils and public installations. Banksy's Dismaland could, arguably, fit into the category, in a dystopian manner. Also, Ron English made billboards with children from the less wealthy parts of New York, collaborating with them in order to give something different to the rest of the world, but also to teach children how they too can play an important role when it comes to public space, and culture as well. Jordan Seiler's participatory practice is also a very important example of brave social engagement, including ad-busting and protesting the abuse of our shared, public space.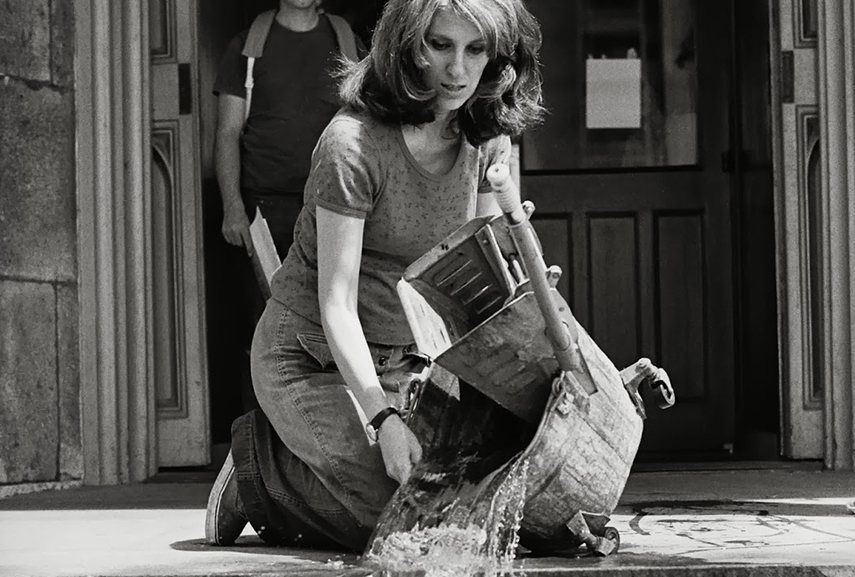 Feminism and Conceptual Art
Feminism and gender-based issues are common topics in socially engaged art. Here, one of the people worth mentioning is Lois Weaver who founded several political theaters, and generally involves with performance-based practices to explore human rights. Also, although her career belonged much more to the 70's, Mierle Laderman Ukeles was an amazingly influential artist known for her "maintenance art" which challenged the domestic role of a woman, and put emphasis on the culturally neglected categories of labor and maintenance. She did this through her career-long performance, in which she deliberately made her work – meaning housework, or any kind of maintenance actually – part of her art. Adrian Piper has recently been talked about, due to the great success of her lifelong participatory project "exhibited" at last year's Venice Biennale. The conceptual work could perhaps be referred to as a meta form of social engagement. A corporate-resembling environment invited the visitors of Biennale to sign contracts, in which they stated that they will hold their promises for 99 years. The only real participants were the people who signed these contracts, and eventually they were the only ones who really sensed the greatness of such promises.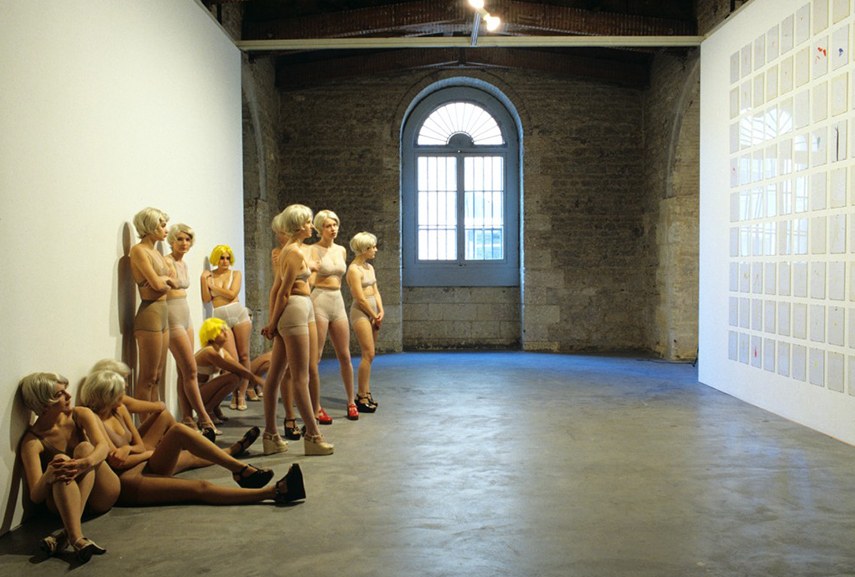 Controversial Aspects of Socially Engaged Art
Socially engaged art could be said to be about reassessing universally accepted standards or recognizing social problems, often based on personal insights. On the other hand, socially engaged art does not have to aim to solve anything, at least not immediately. Sometimes, we might even be speaking about socially engaged art while referring to relational art or relational aesthetics, which is not necessarily connected to social engagement in a philanthropist sense. As for all types of "relational" art practices, the conceptual or physical realization of a piece relies on human reaction; on the implicit or explicit exchange of information between the piece of art and the people who witness, or take part in it. This means that basically any kind of socially engaged art relies more on the participatory or the relational context, than the content itself – it depends on the capacity to build a relationship with its audience.
One of the things that makes socially engaged art, especially the openly activist kind, controversial, is the fact that many people seem to like it because it supposedly gives art purpose. And this could be a problem with reference to art itself, simply because most theorists today would probably agree that art came a long way during the 20th century to finally reach a point in which it really doesn't need to have a purpose. Secondly, art and activism intertwine, which could lead to nice collaborative success, but it could also make art less arty, or activism less productive. With regards to this, John Jordan, an art activist, once said that socially engaged art really makes no significant changes, precisely because it is called an art.
So, what are the priorities of socially engaged art? Is social practice about mutual exchange, is it about participation - and is it about art, or about change?
Editors' Tip: Seeing Power: Art and Activism in the Twenty-first Century
The author of this book, Nato Thompson, explores what it means to be a so-called socially engaged artist, in a world full of all sorts of information, which seems to be in a constant state of crisis. He tackles the term of pseudo-art, and explores all the means of consumer capitalism, including the glut produced by the new economy and the rise of social media. He also mentions other media: advertising, television, radio, and film, in order to exemplify how everybody, nowadays, seems to be selling "the ultimate product" - themselves. However, contrary to this article, the book also gives some answers to those questions, and reveals how art still has the power to change things.
Featured images: Oreet Ashery - The World Is Flooding, Tate Modern, 2014; Adrian Piper - The Probable Trust Registry, The Rules of the Game #1-3,Arsenale, 56th Venice Biennale, photo by Lotte Løvholm; Rick Lowe - Project Row Houses (ongoing); Oreet Ashery, dressed as Marcus Fisher; Mierle Laderman Ukeles - Hartford Wash, 1973. All images used for illustrative purposes only.