Collecting, archiving, and curating - although these three activities seemed disparate for a long time, they were used as basic methods in various artistic practices since the 1970s onward. These were a sort of anthropological expeditions differing from a prescribed thematic framework, which implies the artists were willing to follow that path, which required knowledge from different scientific branches.
When it comes to contemporary perspectives, it is worth mentioning the practice of Brazilian artist Sofia Borges who uses photography as a tool to excavate and analyze the forgotten fragments of (natural) history to question the notion of representation itself.
The reason to write about her practice is the latest selection of her works currently on display at the Viennese Galerie Lisa Kandlhofer.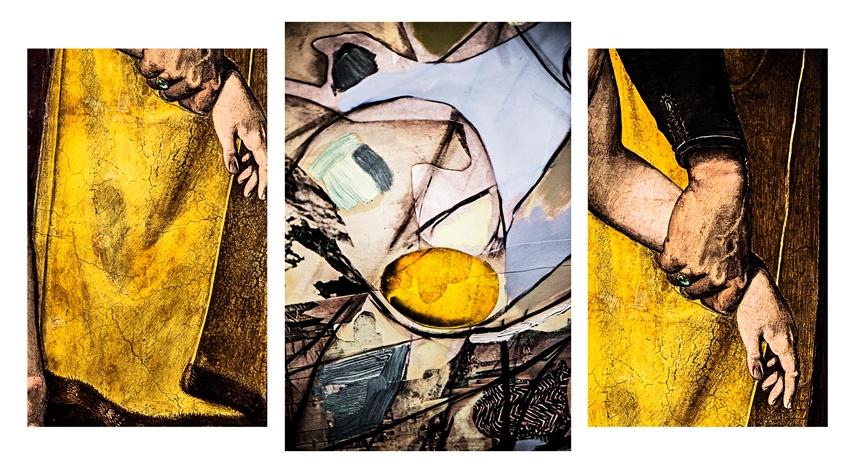 The Domains of Sofia Borges
Sofia Borges received her BA in Visual Arts from the Universidade de São Paulo in 2008, and since then has exhibited around the world, while her photo book project The Swamp received significant critical attention and won the Mack First Book Award.
By extensively researching various spaces fulfilled with archetypal content, and embracing methods of performance, collage, and metaphysics, Borges plunges into unknown territory with the quest of exploring the relationship between matter and meaning.
Into The Labyrinth
More precisely, Borges acts like a genuine excavator. Her visits to natural history museums, zoos, aquariums, and research centers result in a selection of images that summarize the artifice of representation. Those constellations, according to the artist, could be interpreted "as the image, of an image, of an image, a conceptual mise en abyme".
Furthermore, the photographer disrupts the status of the represented icon by transforming it into a plain image, setting it free from its primordial context. By cropping a certain detail of the object or composition, Borges indicates how language moderates the notion of photography.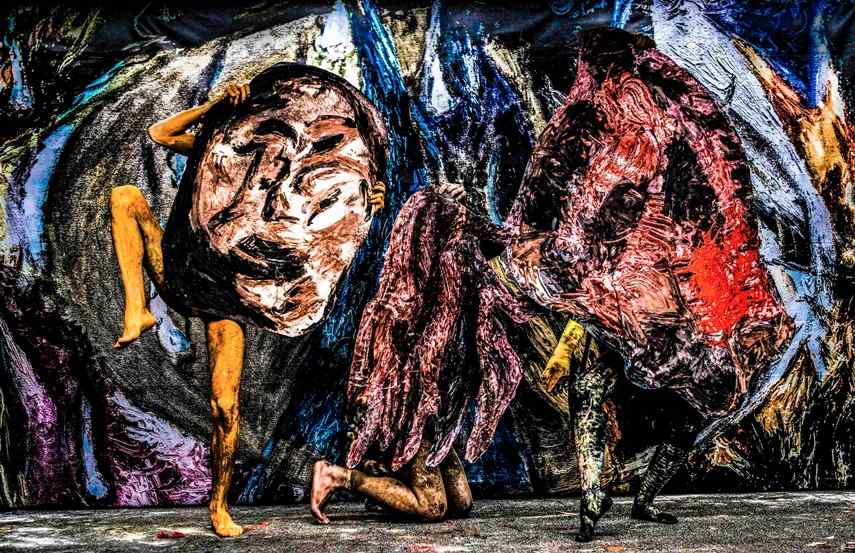 Sofia Borges at Galerie Lisa Kandlhofer
Although Borges' approach and even aesthetic seem hard to grasp, it is important to make the connection with the works by Samuel Beckett and even Dadaism. The way Borges constructs these allusive and associative narratives is apparently connected with her desire to deconstruct the language of photography from a well-articulated philosophical perspective.
Sofia Borges: There in the midst of things, where the inverse persists, in the midst of things, where the inverse persists will be on display at Galerie Lisa Kandlhofer in Vienna until 29 February 2020.
Featured image: Sofia Borges - The Mythologicals, 2016. Pigment print on Canon Pro-6000 on Hahnemühle Ultra Smooth Rag 305 g paper with LUCIA PRO ink, mounted on Dibond 3mm, no frame. Printed and mounted in January 2020 by Print & Frame Vienna, Austria. 150 x 225 cm, 59 1/8 x 88 5/8 in. All images courtesy Galerie Lisa Kandlhofer.