In Renaissance Italy, most women from the upper classes had only two options in life – the marriage or the convent. In this not very promising environment, it was incredibly difficult for women to become artists. Even when they would emerge, they would be widely overlooked, as it was regarded that the painter's brush was "more manly". Despite all challenges, some women managed to overcome social and cultural limitations of their time and become acclaimed artists, even leading ones. Among them are Sofonisba Anguissola and Lavinia Fontana.
In the context of the celebration of its Bicentenary, the Museo del Prado in Madrid will for the first time bring together the key works by these two notable women painters of the second half of the 16th century. Titled Sofonisba Anguissola and Lavinia Fontana. A tale of two women painters, the exhibition will feature a total of 65 works, including 56 paintings, loaned from more than 20 European and American collections.
This comprehensive survey will shed light on the careers of these two painters who achieved fame and renown among their contemporaries but whose artistic personalities became obscured over time.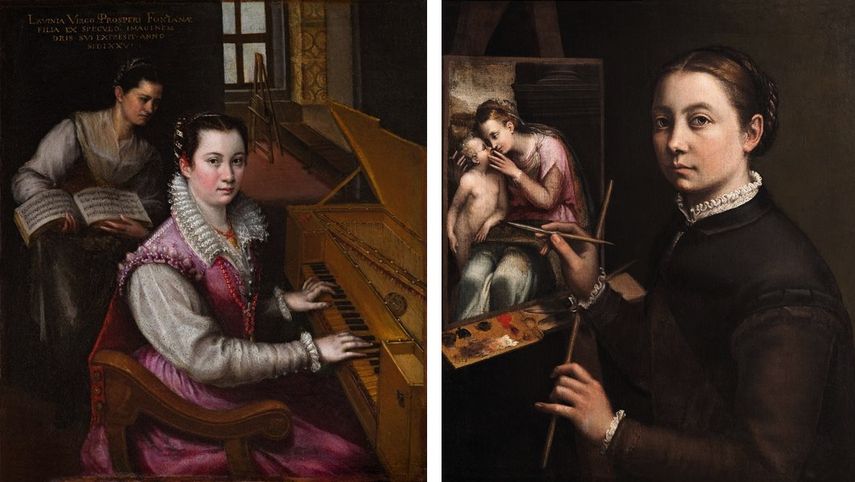 Ladies Who Dismantled Social Stereotypes
Two female pioneers of painting, Sofonisba Anguissola and Lavinia Fontana achieved fame and recognition among their contemporaries, challenging the social stereotypes assigned to women with regard to artistic practice.
Anguissola and Fontana trained in Cremona and Bologna respectively, centers characterized by their particular artistic, social and cultural traditions. They came from different types of families and led different lives. However, by managing to overcome the deep-rooted skepticism toward their creative and artistic powers, they both made use of painting to achieve a significant position in the society in which they lived.
Coming from a large family of noble origins, the artistic training of Sofonisba Anguissola was promoted and supported by her father Amilcare Anguissola, as part of a humanistic education considered appropriate for young people. Primarily focusing on portraiture, she became a celebrated woman and one renowned for her virtue. She worked her way up to the Spanish court where she became a lady-in-waiting to Queen Isabel de Valois, a role that effectively concealed her true activities.
The daughter of Prospero Fontana, a prestigious Bolognese painter, Lavinia Fontana was trained and encouraged by her father to pursue a career in arts. The painter was the first woman to open her own studio, transcending the limits and pictorial genres imposed on women and embarking on a notably active career that would extend to Florence and Rome.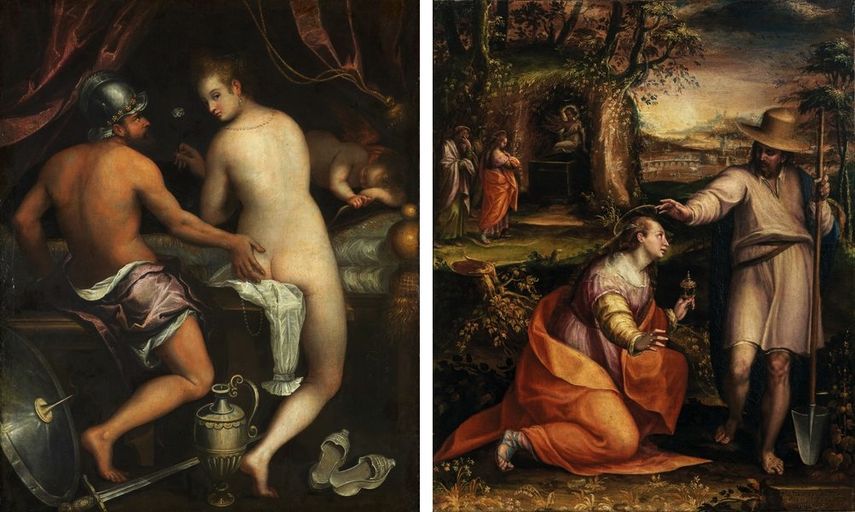 Artistic Practices of Anguissola and Fontana
A trained and talented portraitist, Sofonisba Anguissola began her practice by painting numerous self-portraits that reflect feminine ideals of the time and disseminate her image and her virtues. These self-portraits helped forge her early fame as a woman painter, inspiring many women artists at the time. Among them was also Lavinia Fontana, who in her self-portrait of 1577 reused Anguissola's model in order to emphasize that same status of an educated woman and artist.
Over the course of her career, Anguissola painted portraits of various celebrated individuals which demonstrate Venetian and Lombard influences. Fontana used the same typology in her portraits of artists, lawyers, doctors, humanists and clerics, depicting them seated before a desk and shown engaged in intellectual activity. After arriving at the Spanish court, Anguissola occupied the role of teacher of drawing and painting to Isabel de Valois while also executing portraits of almost all the members of the royal family. While the style of these portraits was adapted to the conventions of the Spanish court portrait, these criteria were also tempered through her own artistic background and concerns.
Working in Bologna and Rome, Lavinia Fontana also devoted herself primarily to portraiture. She was the preferred choice of female sitters, perfectly capturing their sophistication and luxury. She also painted portraits of the children of the city's leading families in religious compositions painted for private chapels, as well as family portraits, often capturing everyday informality. Works like Portrait of a Family and Lady with four young Women, featured in the Prado show, demonstrate her evolution at the end of the 16th century.
The exhibition also includes almost all of Anguissola's few known religious works, small-format works intended for private devotional spaces notable for their tender, pleasing sensibility. She also produced large canvases intended as altar paintings. The painter was the first female artist to paint mythological compositions in which the (generally female) nude was the principal motif, a subject banned for women. Even patrons associated with the Papacy commissioned works of this type from Fontana. These canvases demonstrate the artist's ability to pursue the suggestive eroticism characteristic of the schools of Prague and Fontainebleau.
The final section in the exhibition will feature a range of works that demonstrate the fame achieved by the two painters, including eulogistic biographical accounts, laudatory texts and portraits of them.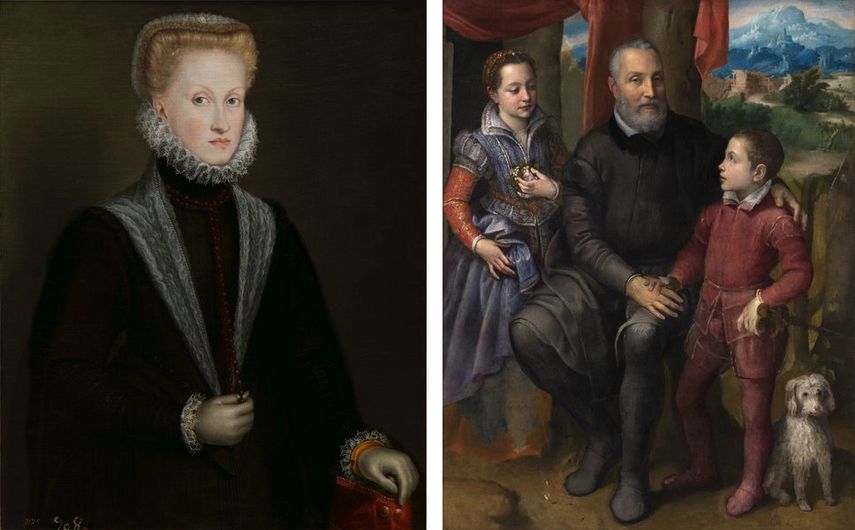 Sofonisba and Lavinia at Prado Madrid
Sofonisba Anguissola and Lavinia Fontana. A tale of two women painters will be on view at the Museo del Prado in Madrid, in Room C of the Jerónimos Building, from October 22nd, 2019 until February 2nd, 2020.
Curated by Leticia Ruiz, Head of the Department of Spanish Painting up to 1500, the exhibition will be accompanied by a catalog which would be a unique study of the artistic personalities of two of the most important women painters in the history of western art. It will feature 60 works with texts by Leticia Ruiz Gómez and by Michael Cole and Almudena Pérez de Tudela, in addition to a technical study co-written by Maite Jover, María Dolores Gayo and Laura Alba, offering new assessment of two women artists who dismantled the social stereotype that questioned women's creative and artistic abilities.
Featured images: Image of the exhibition galleries. © Museo Nacional del Prado. All images courtesy Museo Nacional del Prado.