A highly talented Dutch multimedia artist, Alex Vermeulen experiments with hybrids of a wide range of media including photography, film-books, films, performances, theater, sculptures and installations. He is also a founder of Stichting Syndicaat, a foundation aimed at stimulating and supporting the arts in the broadest sense of the word by initiating, directing and producing projects that are carried out on an international scale. As of 2015, Vermeulen has been exclusively working under the name SOH Alex Vermeulen.
Besides his acclaimed Eggy sculptures, Vermeulen is best known for his multi-faceted project States of Humanity that explores the life inside a metropolis. Making references to a city planner's layout, an imaginary structure of alleys, streets, avenues, and parks each with its own character and social traffic, the project depicts different aspects of urban experience through a variety of medium.
Expressing a state of humanity with each project, SOH is a comprehensive and collaborative work of art that includes various participants from a range of fields and disciplines.
We had a chat with Alex in order to find out more about the breadth of his practice. In an exclusive Widewalls interview, the artist talks about the concept of film-books, about the project States of Humanity, the organization Stichting Syndicaat, his life between New York and Bali, the latest projects, and much more.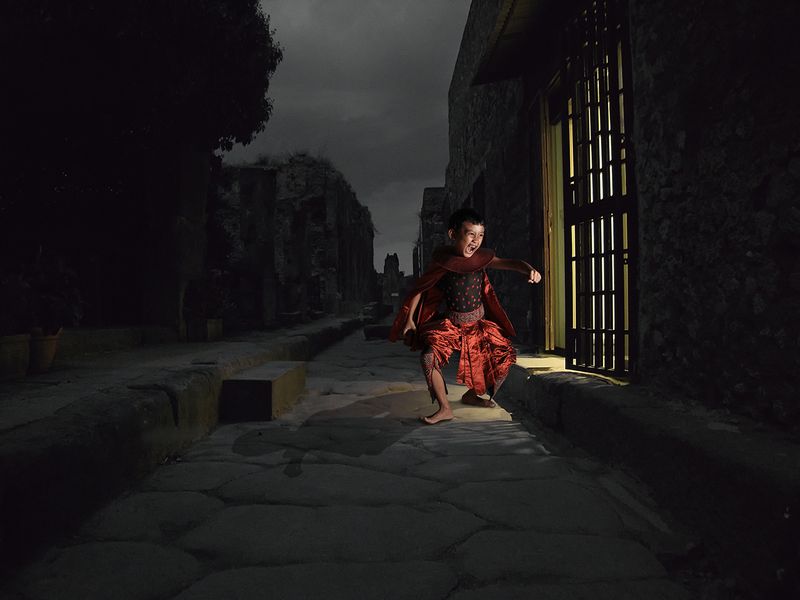 The States of Humanity Project
Widewalls: Throughout your practice, you have been exploring the relationship between visual art and film. Could you introduce us to your concept of film-books?
SOH Alex Vermeulen: As a kid, I was fascinated by movie stills displayed in the windows of cinemas and would stare at them for hours. Those images were so enticing and seductive, perhaps more so because I was too young to be let in, and didn't have the money to buy a ticket anyway. I compensated by imagining my own plot lines, dialogue and sets for the films I never saw.
Much later, my fascination with films inspired me to put a new spin on an old form – film books. Usually produced to document existing films, my versions documented imaginary movies in a way that most readers assumed they were real, provoking in them a fantasy for movies that did not exist. My visual scripts thereby played with the space between reality and imagination, a theme seen throughout much of my work.
These film book projects were driven by stories constructed of film-stills, with my alchemistic sculptures/instruments (1984-1994) function as props.
In this way, my aim was to seduce, just as I was seduced as a child, staring at film photos and posters in movie theatre windows.
Widewalls: Since 1996, you have been developing "States of Humanity", a total-concept art project that focuses on themes regarding the counterpoints where the individual meets society. What are the key concepts of the project?
AV: In today's society, once real and tangible, physical and mental boundaries have become increasingly blurred. Values and expectations are changing rapidly as a result of explosive technological developments and economic competition. The world is shrinking and becoming more accessible to more people, because of the speed of both physical and digital connections.
This development has far-reaching economic and cultural consequences. In my work, I try to create an equilibrium between the polar contradictions I perceive by exposing the fault lines and tensions they create.
The key concepts of the SOH (States of Humanity) Project, which I started in New York in 1996: what are the consequences of this social evolution? How does it impact social structures and behavior? What happens to individuals in this new environment?
SOH focuses on themes in which individuals and society meet: religion, violence, loneliness versus collective, reflection, spirituality, contemplation, perception and sexuality. Through films, photographs, sculptures, installations and interdisciplinary cooperation projects, I visualize what I consider the most important issues faced by humanity in our time. Transience and timelessness walk hand-in-hand. I ask questions about the mechanisms that define temporary and eternal, about the directions they take, and the dilemmas we face because of them.
Since people and society are constantly evolving, the source is inexhaustible. I work as a director and I manage various disciplines in collaboration with various media specialists.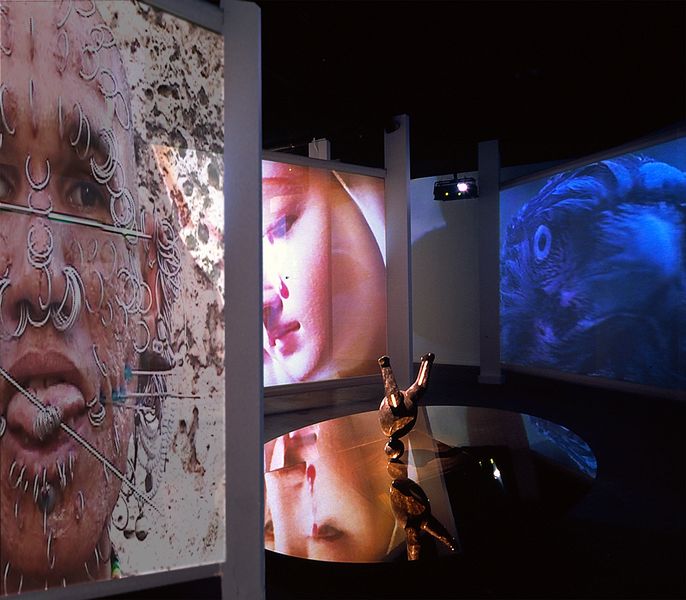 The Stichting Syndicaat
Widewalls: In 1995, you founded the Stichting Syndicaat, the organization that initiates, directs, and produced artist projects carried out on an international scale. Could you tell us more about this organization? How do these projects correlate with your States of Humanity brand?
AV: Until 1996 I was represented by several leading international galleries: Torch Art Gallery, Amsterdam; Dany Keller Gallery, Munich; Kaess-Weiss Gallery, Stuttgart; and Galleria Murnick, Milan. Constant innovation was the trademark of my oeuvre and thinking, and to further this principle, I decided I needed to explore new, more expansive formats, which led to a decision to stop collaborating with galleries.
Instead, I founded Stichting Syndicaat, which has been producing my projects ever since. In 1996, I deposited the trademark SOH (States of Humanity) and was the first artist to position his art as a brand.
I choose not to present myself as a solo artist, but as a director of collaborative projects, with other artists who were masters of a wide range of media. The Syndicaat Foundation, thus, functioned as a production house that has produced, and participated, in a wide range of projects and collaborations in the visual arts, design, literature, film, music, dance, theatre, architecture and multi-media. You name it, and we have done it.
The idea was to create Gesamtkunstwerk, an ideal combination of all arts, a term coined by Richard Wagner to describe his opera productions, which sought to create a perfect drama by blending music, poetry, legend, movement and acting that harkened back to the Greek Oracles. 
Widewalls: Your practice consists of three parts - an individual artist, a brand and an organization. How do these different parts relate to the contemporary art world?
AV: What I find most irrelevant in the art world today is its obsession with a revolving star system. Except for a few cases, fortune and fame of artists and movements come and go, often in unfair or incomprehensible ways.
It is almost as if the creation of a new major artist requires the execution of an old one. In the process, the emphasis is not on the art, without which everything else would not exist, but rather cults of personality. Critics gossip and spew, often incomprehensible and trite gibberish, misleading the public away from elemental principles, upon which art must be based.
Art needs to hit the guts and stroke the heart. The artist rules in his world and doesn't need to be explained, as it's about the experience, not about the definition.
The 'contemporary' art scene is still based on the cult of the individual and the allure of being exclusive. Since the entry of the internet and social media, this is a nonsensical and totally obsolete concept. For example, what is the meaning of copyright in this new environment? Suddenly, everything is packaged as a pre-existing entity.
Before the internet, we spoke of 'Zeitgeist', the Spirit of the Time, a convergence of ideas and happenings that spontaneously coagulated into new forms and movements, without planning. As is proper, these were defined later by art historians. Ironically, this phenomenon has been all but killed by the Internet, because we all have a virtual instant access to all events at all times.
Don't get me wrong, Internet and the virtual realities it has created, has a positive side, and I use it extensively throughout my work. However, let's be honest and admit that true individualism and uniqueness are far less important today.
Another destructive development is the crass commercialization of the art world, which now seems to operate more like a stock market driven by investors eager to invest in artists hyped for their financial potential to deliver spectacular profits. Except in rare cases, the creative minds of artists are not suited to such priorities. An artist is not necessarily a rebel, but also not a marketing manager.
I decided to strike out from my own path, fully conscious of the possible consequences of leaving the well-trodden way. My reason was simple, I knew that I could not create and prosper in such a constricting environment. Even before the Internet, I was working in a more expansive and cooperative way. I simply believed that collaboration between different artists and specialists in different media would enrich the result of the final production.
I started to see myself as a captain on a ship, I named SOH (States of Humanity). You cannot sail a ship on your own, so I share equal credits with my crew. 'All for one and one for all'. The definition of Syndicaat (Syndicate) is: a group of individuals or organizations combined to promote some common interest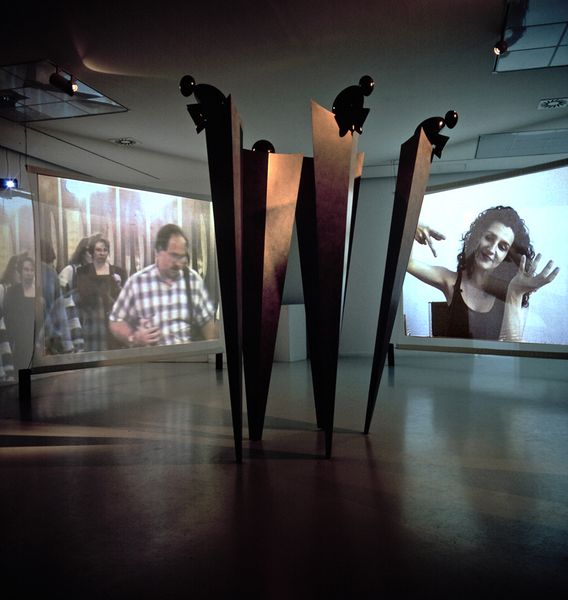 The WebBook Project
Widewalls: Your interactive cinematographic 'WebBook' is titled "The Epic". Could you tell us something about this project and how it came to be?
AV: During my long career as a multi-media artist, I have always sought to explore new boundaries, as well as the connection between Asian and Western art and culture. The Epic is a culmination of that ethos and my decision five years ago, to set up my studio and base of operations on the island of Bali, after more than twenty years in Amsterdam and six years New York/Amsterdam.
Inspired by the Balinese interpretation of Valmiki's Ramayana Epic and Shakespeare's tragic play Othello, I sought to merge the two into a powerful new visual form. To do this, I assembled a team including Balinese dance master, Oka Wijana, a troupe of young Balinese artists aged six to eight, the award-winning composer David Shea and costume maker Rien Bekkers.
The resulting story cycle consists a series of episodes, featuring the young dancers wearing custom-made costumes. The result was thirty-two interactive photos with complex backgrounds and animations, accompanied by spoken narratives and an original music score. The whole concept is best described as a 'non-movie'.
While the core work is complete and presentable, my vision is to bring this to another level by using cutting-edge technology to pave the way for a revolutionary new generation of interactive WebBooks.
The greatest challenge I have always faced with every new project was to discover new avenues and avoid repetition and old formulas. My credo is to surprise and challenge the audience. Past success has taught me that in order to do this, one needs to identify and collaborate with specialists who have been working on expanding technological and media boundaries.
The Narrative - The Epic take place in 2088 in the future megapolis Raksasa Kota (City of the Future). As in the original stories, the cast and visuals of the Epic are populated by animals, humans, gods and demons. Human emotions, both good and bad - love, hate, sacrifice, jealousy, nobility, betrayal, murder and hope - twist and turn in a bewildering, sensual and suspenseful plot.
The Exhibition - The exhibition will combine 32 monumental photos (H110 to circa 220), together with the actual sculptural costumes worn by the actors. As in the photos, dramatic lighting is key to creating a breath-taking experience. So, too, sound and other events will ensure that all the senses will be touched by the whole.
Interactive WebBook - This book is designed as a landscape in which the reader is free to explore multiple options and sequences. For the more literally oriented, there are accompanying texts, music scores and unusual links. There will also be options for the audience to actually 'participate' in the story and interact with each other by using their iPhone, iPad or other Bluetooth devices that can be connected to 65" smart TV screens.
Widewalls: You now live and work between New York and Bali. How are these two different cities influencing your work?
AV: Between 1996 and 2001, I divided my time between Amsterdam and New York. Two totally different cities, but the combination of the two fulfilled my needs. Amsterdam and New Amsterdam, the historical European culture counter facing the New World, where everyone walks twice as fast and where everything is possible, a challenge for new opportunities. Switching from biking in the old city of Amsterdam to subway adventures in New York City, the contrast between those cities was very inspiring and influenced my work greatly.
Based on my life experiences in New York, I created the first six Eggy sculptures. An egg-shaped anthropomorphic figure with an ovoid head and body, oval legs, ovoid feet and no arms. With this minimalistic form, I expressed all kinds of emotions simply through the positioning of the legs and the position of the head on the trunk. With an ever-changing addition, such as stilts, a wobbling spiral, etc. Eggy formed an archetype, a metaphor for the themes that are discussed within the SOH project.
In 1999, we published the book SOH states of humanity: a visual reference book or NYC city guide, for which scientists, architects, philosophers, art historians, designers, writers, filmmakers and theatre-makers have been invited to write an essay on life in the metropolis, as a result of a chosen statuary from the same series of SOH sculptures. Their essays were connected randomly with various reference photographs. The index was inspired by the NYC metro map, and each writer was connected with a color, and each photo was connected to their essay by a dot in the same color.
Thus, by navigating the book, one could follow a route of illustrations that belonged to each story. We also produced a documentary in which we interviewed 55 New Yorkers, where they were asked to pick one SOH sculpture out of the six and relate it to their life in the Big Apple. 
Meanwhile, in 1999, I reflect my New York experiences in several video installations in Europe. Among others: SOH1 The Architectonic Film,
Museum of Contemporary Art (MuHKA), Antwerp, Belgium and SOH3 The mental Urban Labyrinth, van Abbemuseum, Eindhoven, the Netherlands.
Three weeks before 911, I closed my studio in New York and left the city. I revisited the city several times until 2003 and returned in 2011. However the visits became less frequent, as something had changed, possibly in myself, and I no longer found that 'click' that triggered me before. Meanwhile, I closed my studio in Amsterdam and based myself in Bali, and though I kept flying back and forth between Bali and New York once in a while, I was less motivated.
In 2016, I decided to close the New York chapter. Trump became the new president. I didn't care so much about that character, it worried me that such a man could make it to that position, and how it merely expressed a mentality. However, New York will always be New York.
At the moment, I am more challenged by the development of the art scene in Asia, and what happens in metropolises like Singapore, Hong Kong, Shanghai, Beijing etc. I love the tranquillity of Bali, sure, but I am still addicted to the action of big city life. Personally, these metropolises in Asia have become the New World.
Trailer - "The Epic behind the scenes" - A Documentary by Peter Mariouw Smit
Future Plans and Projects
Widewalls: Who are the artists you were looking up to and who are the ones whose work you appreciate today?
AV: I prefer to say, "who do you admire" rather than "looking up to". It's like putting somebody on a pedestal, and creates distance instead of closeness/involvement, which is relevant for an emotional understanding of the meaning of art and artworks. I admire people in general, who express themselves authentically from the heart and the gut.
Regarding the question, I like to quote the Ceylonese Tamil philosopher and Metaphysicist Ananda Coomaraswamy: "The artist is not a special kind of person; rather each person is a special kind of artist."
Widewalls: Could you reveal some of your future plans and projects?
AV: We are developing a new project SOH17 the Mood Rooms, a three-part installation in which all the senses are stimulated, image, sound, smell, feeling and touch. The self-evident experience of the senses will be triggered and challenged in these installations.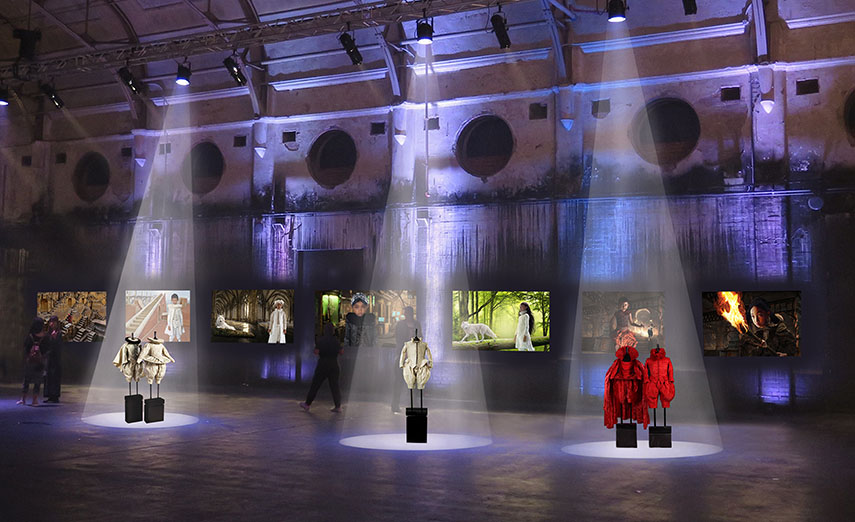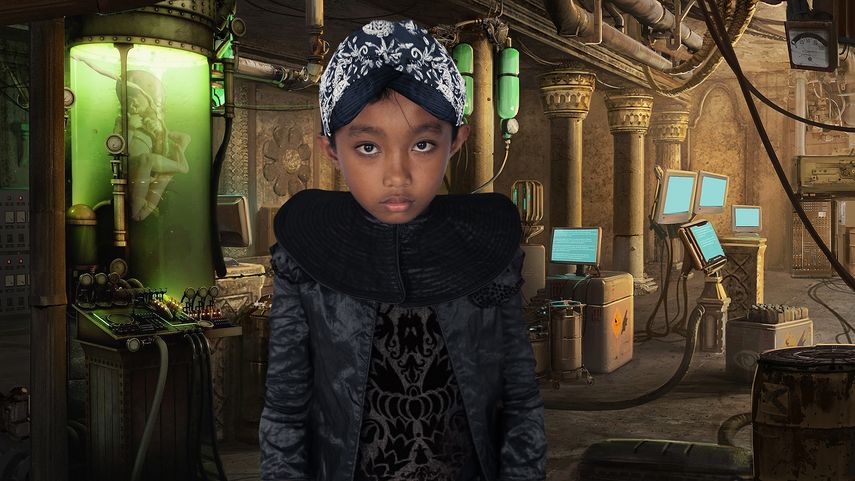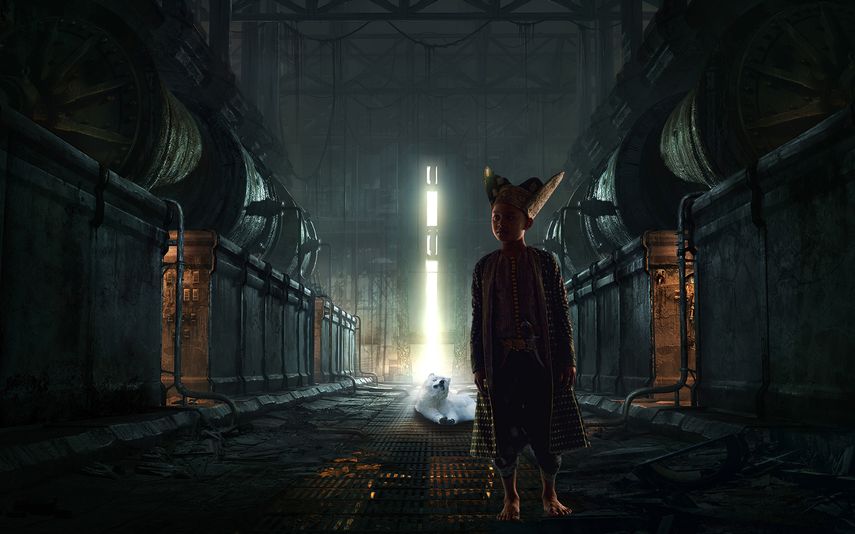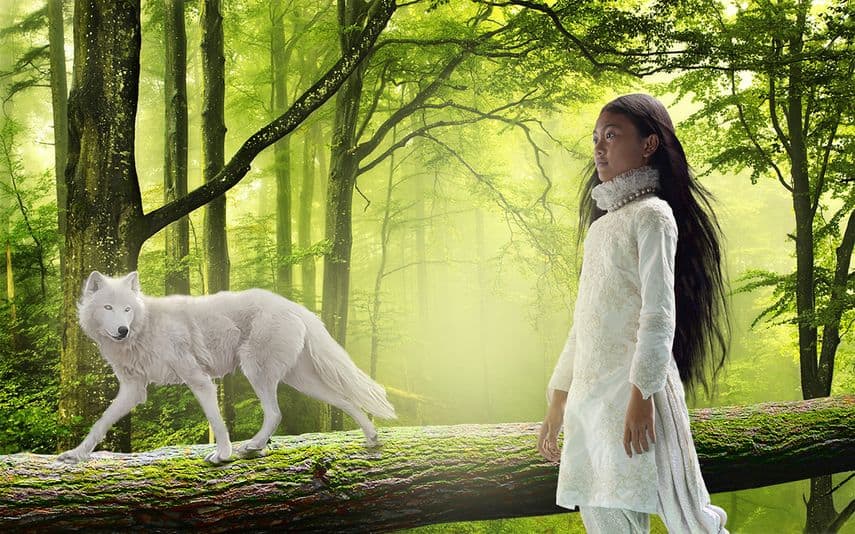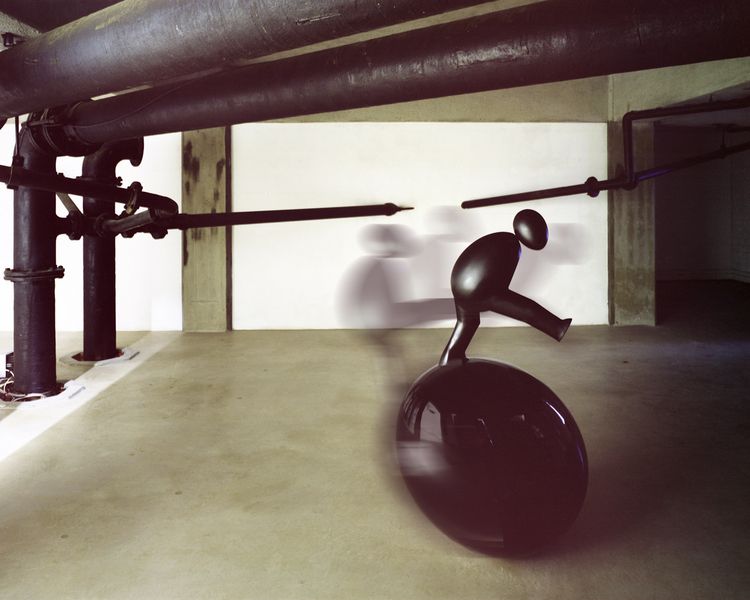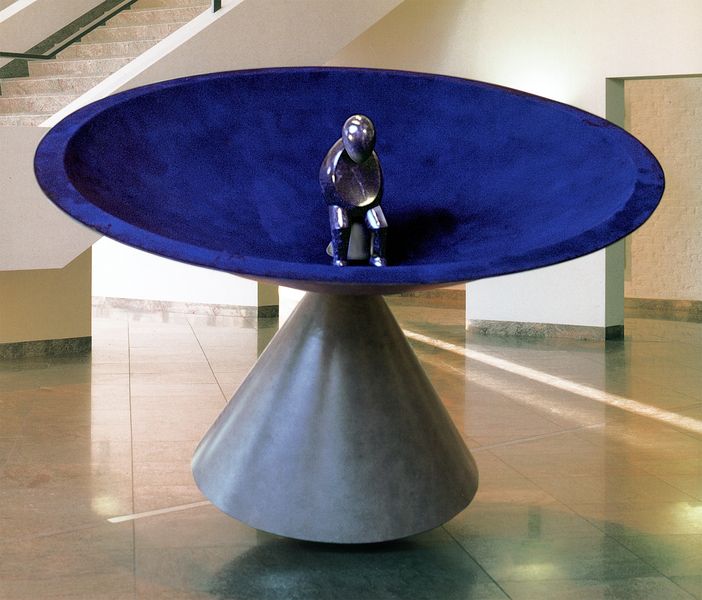 Featured image: SOH Alex Vermeulen; Photo by Doddy Obenk. All images courtesy the artist.