Leon Sessix, better known as Dotmasters is London's born and raised graffiti artist who started painting in the streets of Brighton in the early 90's. While traveling through France during the 80's he encountered the works of Nemo and Blek Le Rat. His mother used to teach silk screening at a local school and he would help her cut stencils to print t-shirts. Upon realization that it is possible to spray through stencils on the walls, he was completely hooked on street art. Being a frequent visitor to Stavanger, a Norwegian city that witnessed all of his street art stages, it is no surprise that he is celebrating his tenth anniversary with solo exhibition Cutting Comments at Reed Projects in the same city.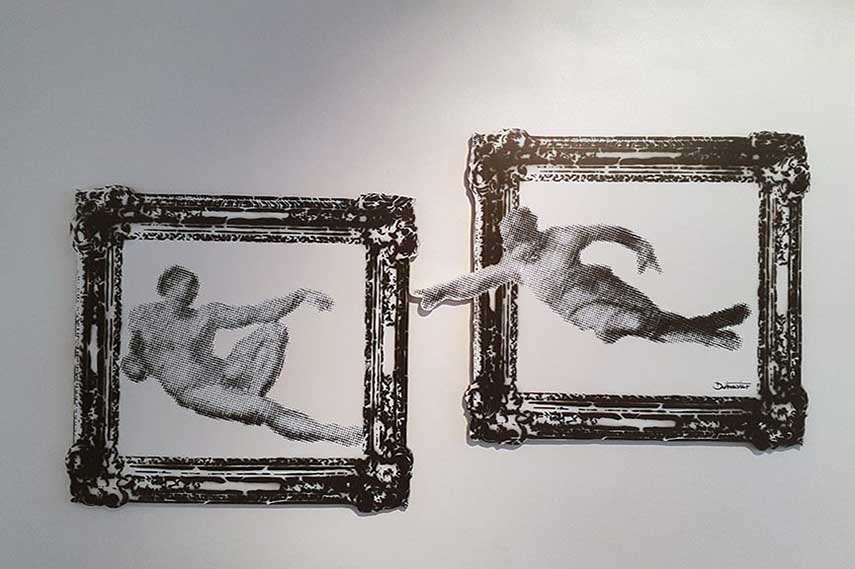 Dotmasters' Wit And Wisdom
Dotmasters is known for the trademark wit and wisdom that he brings to the new-media approaches from his background as part of C6.org. With stencil work that often offers sly references to classical works, Dotmasters has been creating socially-conscious work since the nineties. Leon Seesix began working under the alias The Dotmasters, and a new voice was born: Dotmasters made world-wide headlines in 1997 with a work that bridged the already blurry boundaries between performance art, activism, and street art, with a work titled Man in a box, in which he was incarcerated and starved in a surveillance cube in a gallery in Brighton.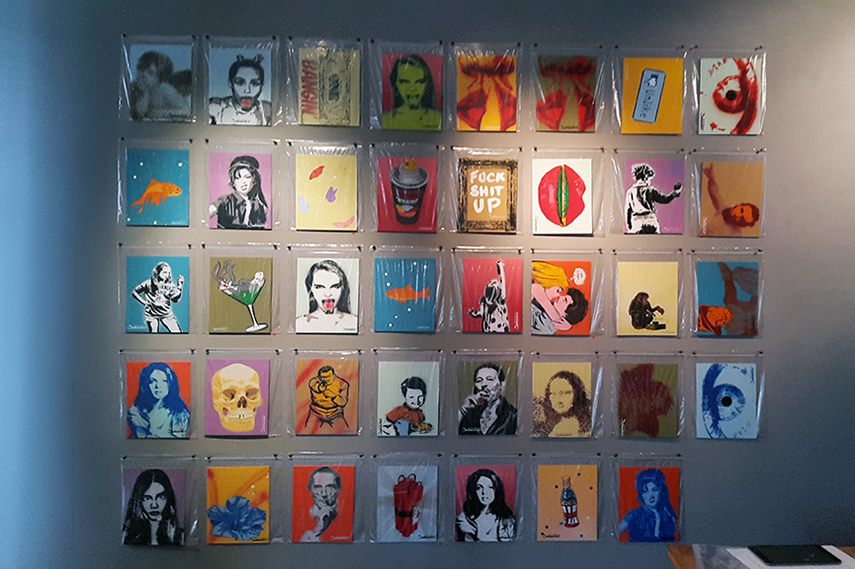 Trashing The Consumerism
Dotmasters has always been a sharp speaker against the consumerism of a modern age, and with his typical English humor, he mocked one's desire to posses, to acquire and dispose large quantities of needlessness. Possession is a lag, a drag which does not allow human civilization to take a quest on finding deeper meanings of life. His Cutting Comments are designed to make you feel guilty of accepting the role of consumer, so shamelessly and transparently placed upon us that the only reasonable response should be the same as on his Gesticulating kids series of prints.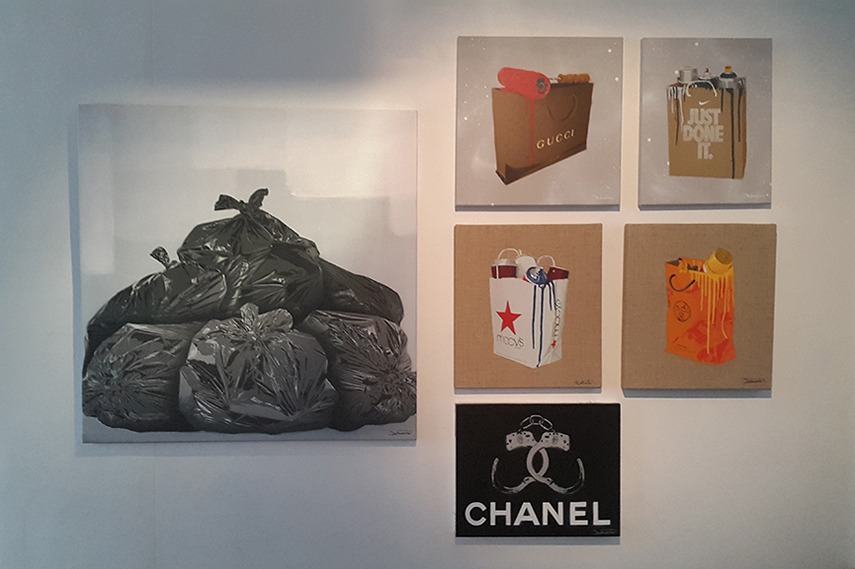 Dotmasters' Cutting Comments at Reed Projects
A similarly anti-disciplinary, but functionally different, set of tactics will be on display as Dotmasters joins Reed Projects Gallery for his second solo show at that location. Dotmasters' work is no stranger to Stavanger, and this exhibition will take the form of a reminiscence which seems to suggest an element of interactivity and audience participation, with what is described as a pick'n'mix wall. Cutting Comments opens on May 29 and runs through June 20, 2015 at Reed Projects Gallery in Stavanger, Norway. Dotmasters' work shown at the exhibition range from $90-$3200.
To stay updated with our exhibition announcements, sign up for My Widewalls now!
All images are courtesy of the artist.