Andrej Zikic aka Artez, one of Belgrade's finest graffiti artists, is ready to round off his Find Your Way to Fly series, which he started in 2013, with a solo exhibition at Blok Gallery in Belgrade. For the first time he will be showing his photo documentation of murals he executed, spatial installation and a series of video works explaining his creative process of mural making. Find Your Way to Fly will finally fly to Belgrade, after being presented in Bucharest, Banja Luka, Zagreb, and in New Delhi, a place where Artez spent five months, and got his inspiration for this series of murals.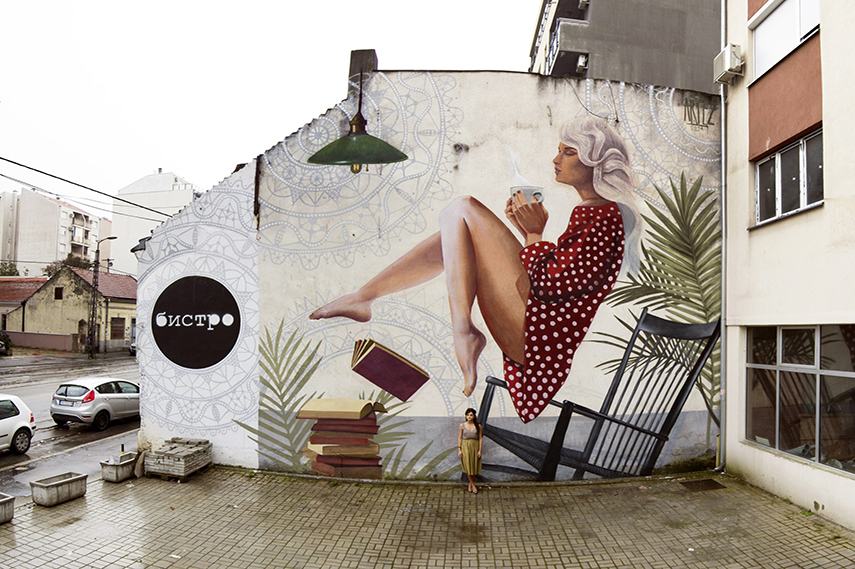 Artez And His Inspiration
The sole purpose of Artez's current project is to inspire the viewer. To make something logically unrealistic and to create a proof that impossible is, however, possible. The only missing ingredient is usually the will to act. Artez sees his murals as initiators which are inspiring people to smile and to see their life from another angle. If the original intention is fulfilled, he didn't paint for nothing. Find Your Way to Fly is a story about optimism, about overcoming obstacles, self-healing, and not only about finding a way to fly, but also finding a way to swim up to the surface, standing on your two feet and using the most out of every given situation in life.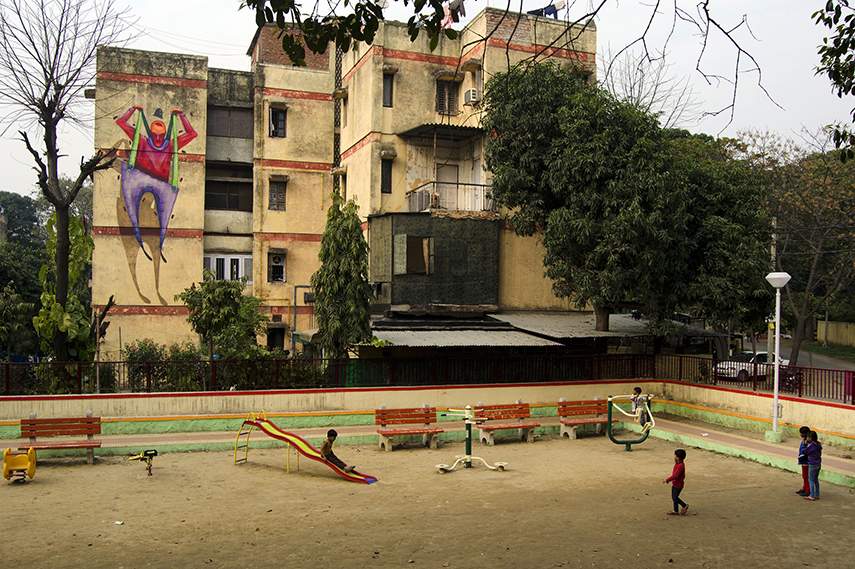 Artez and His Style
Possibly the biggest influence on his style, amongst many different influences, had some of the members of Maclaim crew, for example, Case Maclaim and his photorealistic graffiti art. Collaborating a lot with artists from Balkan, such as Lonac from Croatia and JUNK and Rage from Serbia, there is a sense of cross-influence between them. Strong effect on Artez had his travels to Germany, Finland, Italy, France, but especially to Brazil and India where his art of murals has shifted to another level, both aesthetically and ideologically. However, he remained truthful to his passion of inspiring people, an idea he had from the early days of his street art career.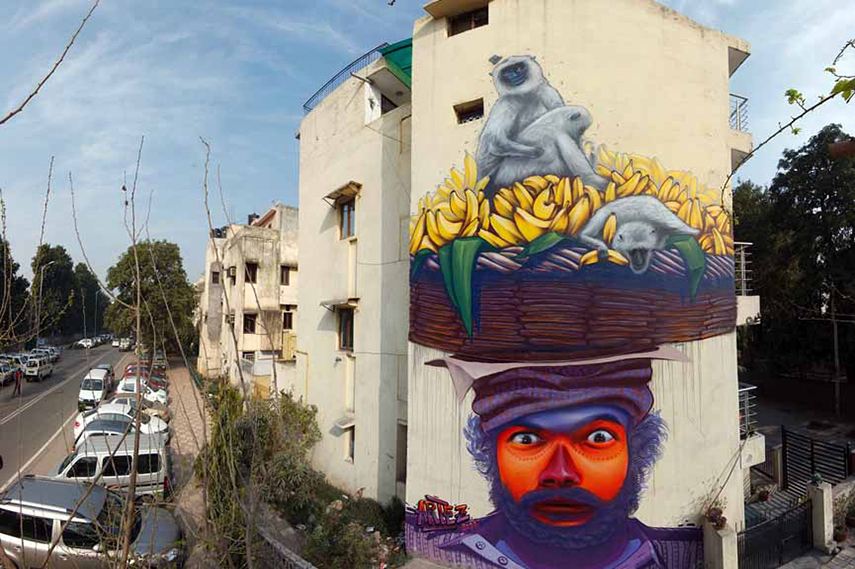 Solo Exhibition By Artez At Blok Gallery In Belgrade
After a lot of traveling, Artez finally has a chance to exhibit, in his hometown of Belgrade, works that embody the experience he gained throughout the last couple of years of his international career. The exhibition Find Your Way to Fly in Belgrade's Blok Gallery will not show only his final products, but the visitors will be able to peek inside of his creative process as well. The exhibition opening is on Friday, May 29 at 7.00 pm. It will be open for visitors until June 3, 2015.
To stay informed about exciting exhibition openings, sign up for My Widewalls now!
All images are published with courtesy of the artist.