It's all about portraiture this fall at 19Karen gallery. Vibrant art venue in Mermaid Beach in Australia will host not one but three solo exhibitions of paintings that explore different ways of depicting human face. Energetic Pop art imagery of Monique Van Steen represents an act of rebellion against our frivolous outlook on the world. Dark works by Ariel Katzir will be on view at new [STAMP] exhibition that explores the variety of human form trough a series of distorted yet mesmerizing portraits. Finally, film and comic books inspired body of work by Jason Bryant will re-connect the visitors of the Australian gallery with the most loved actors and movies from Hollywood's Golden age.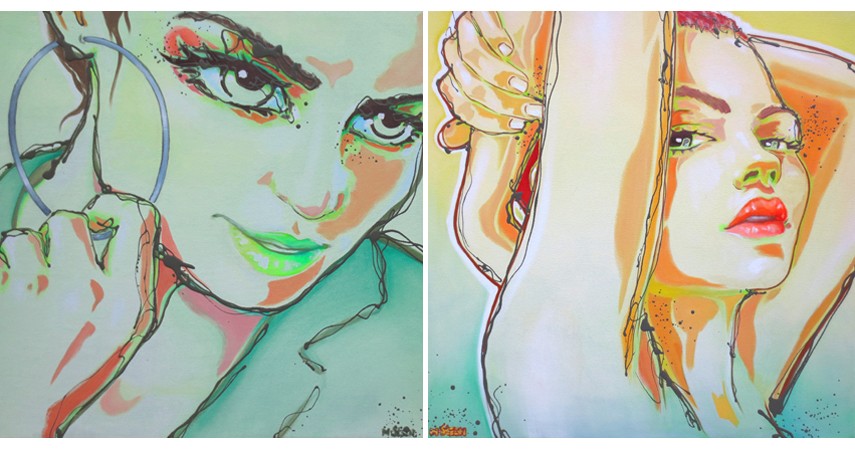 Paintings by Monique Van Steen and Ariel Katzir
It's often hard to focus on ethical values in a society that favors superficial forms over moral characteristics. Barcelona-based artist Monique Van Steen questions the tension between true human nature and distorted self-depictions in her new art series composed of sensual yet inquisitive female portraits. Monique van Steen's Pop art imagery is produced with dripping color technique that results in an array of fluid lines that have become the artist's trademark sign. At her upcoming Inner Beauty exhibition, the artist will present a series of beautiful heroines that are focused more on the personal quest of self-discovery rather than their exterior appearance. In a world that's infested with self-deception, the act of self-questioning represents not only a personal strive for improvement but also a rebellious act of questioning the very foundations of the outside world.
Ariel Katzir is a multifaceted artist from Australia who uses mix media materials to explore and redefine the exciting art of portraiture. Her background in fashion and design, and exceptional body of work of Egon Schiele represent Ariel Katzir's main influences, as the artist creates distorted human figures by applying acrylic paint on canvas. Her artworks incorporate elements of geometry, expressionism, and portraiture skillfully combined to depict the versatility of human form. Ariel Katzir's paintings are marked with black outlines and limited color palette while the contrast between the sharp edges and loose acrylic paint adds a touch of liveliness to the artist's distorted figures.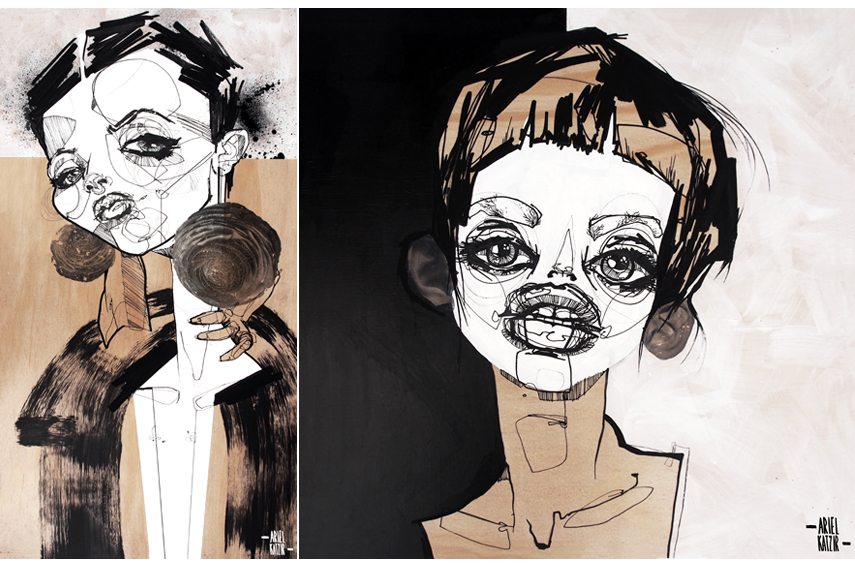 Fragments of Hollywood History
A different depiction of human form comes from the brush of the artist Jason Bryant. His new paintings that will be on display at For Your Viewing Pleasure exhibition, will transport the viewers to Hollywood's golden era. By realistically portraying the biggest stars of the period including James Dean, Cary Grant, and Rita Hayworth to name a few, the artist connects the audience with the legendary stars of the film screens, thus inspiring the observers to recall some of the most extravagant scenes from the Hollywood's finest period. Each actor and movie character is portrayed with vibrant colors and romantic sensibility that conveys the notion of elegance and glamour.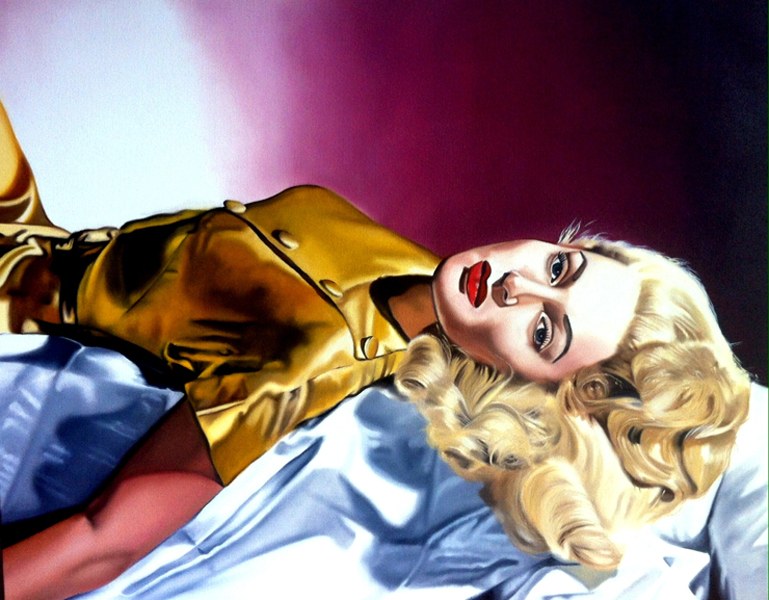 Solo Exhibitions by Three Exceptional Artists at 19Karen gallery
Though made by artists from different parts of the globe and created in a variety of genres and styles, all three paintings series powerfully portray the captivating beauty of the human face. Whether you're a fan of Expressionism, vibrant Pop art imagery or have a taste for Photorealistic paintings the exhibitions at Mermaid Beach's gallery will undoubtedly satisfy your art cravings. All three exhibitions will open on October 8th and will run until November 19th, 2016 at 19 Karen gallery in Mermaid Beach,Queensland, Australia.
Left : Jason Bryant – (Cover girl) When Rita smiles 2016 / Right : Ariel Katzir – [STAMP]8 ; Jason Bryant – Notorious ; Left : Monique van Steen – Inspirational Muse / Right : Jason Bryant – Giant ; All images courtesy of 19Karen gallery