By defying the cartoon art trend that swept across the Chinese contemporary art scene, during her formative years, artist Song Yige created her unique signature style marked with autobiographical elements and everyday objects. By creating a dreamlike universe of her own, the artist has already made a name for herself in Asia, but now she's about to conquer Europe with her latest body of work that will be on view at Marlborough Fine Art gallery in London.
Autobiographical Figurative Paintings by Song Yige
Chinese artist Song Yige is known for creating striking figurative works that deal with the variety of topics. Everyday objects, unfamiliar characters and environmental elements are recurrent motifs in her pieces. The artist often uses memories from her childhood and other personal narratives as tools for reinterpreting our modern society, which is why feelings of nostalgia and sadness often emanate from her works. In the early days of her career, the artist has decided to move away from depictions of popular culture and cartoon-inspired artworks, two trends that marked contemporary art scene in China in the last three decades. Instead, while searching for her own unique artistic expression, Song Yige was inspired by the ideals of representational painting and the figurative style of many Western artists.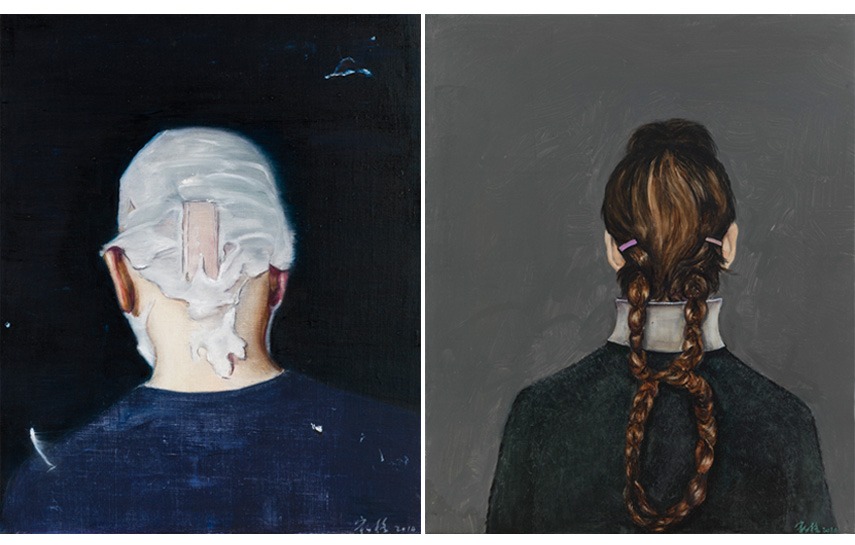 Solitary World Of Fear and Nostalgia
The Beijing-based painter often depicts empty solitary objects or characters with hidden faces in vast, empty space thus transmitting an experience of living as a lonely individual within the confinements of busy cityscapes. Her works are atmospheric and often convey the emotions of unease and fear. Through exploring the relationship between objects from our daily lives and natural elements, emotions and space, Song Yige creates her own solitary universe. The artworks are covered with thin layers of paint and dramatic light and dark contrasts that result in a captivating glow, present on every one of her paintings.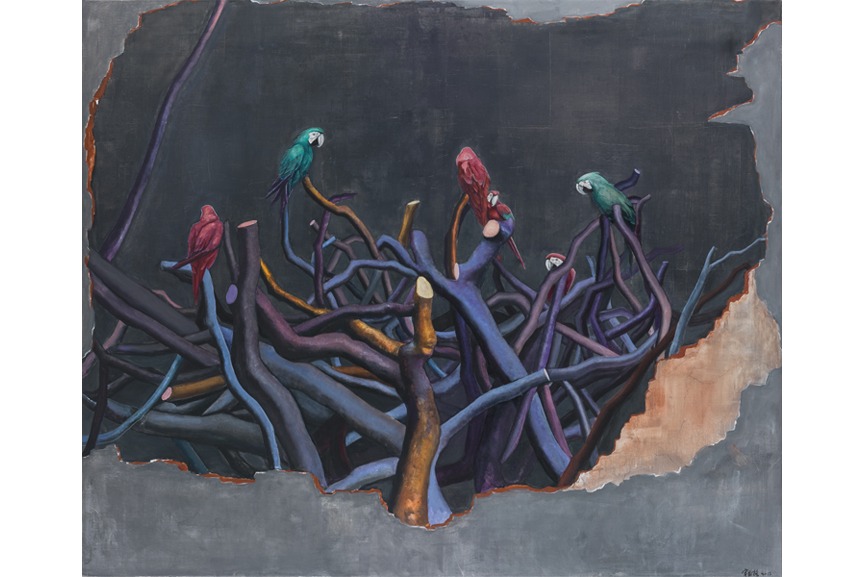 Intricate Multi-layered Paintings at Marlborough Fine Art
This will be the first exhibition of works by Song Yige at Marlborough Fine Art gallery in London and her fist solo show outside of Asia. The exhibit will consist of a series of intricate oil on canvas paintings that will focus the viewer's attention to the experience of observing the artist's fantasy world. The exhibition will be curated by fellow visual artist Zeng Fanzhi and it will begin on January 27th with the opening receptions scheduled for the previous day (January 26th, from 6 pm to 8 pm). The multi-layered, thought-provoking paintings by Song Yige will be on view till February 27th, 2016.
Featured images : Song Yige - Backyard Garden, 2015 ; Song Yige - Thinker, 2015 ; All images are courtesy of the artist and Marlborough Fine Art, London