Identity is as a rather complex matter that has been explored by numerous artists belonging to different social groups. Art inevitably becomes a tool for self-examination through the lens of public gaze and leads an artist to determine the adequate method in constructing their identity.
For more than two decades already, the American artist Sonya Clark has been dissolving racial stereotypes by making the historical traditions of Black people visible. Inspired by Betye Saar and David Hammons, she has established a unique practice based on the usage of fiber and is best known for her exquisite beaded headdress assemblages and braided wig series made in the late 1990s.
To give a nod to Clark's socio-politically charged efforts, the National Museum of Women in the Arts decided to organize a proper retrospective under the title Sonya Clark: Tatter, Bristle, and Mend with the selection of more than 100 works.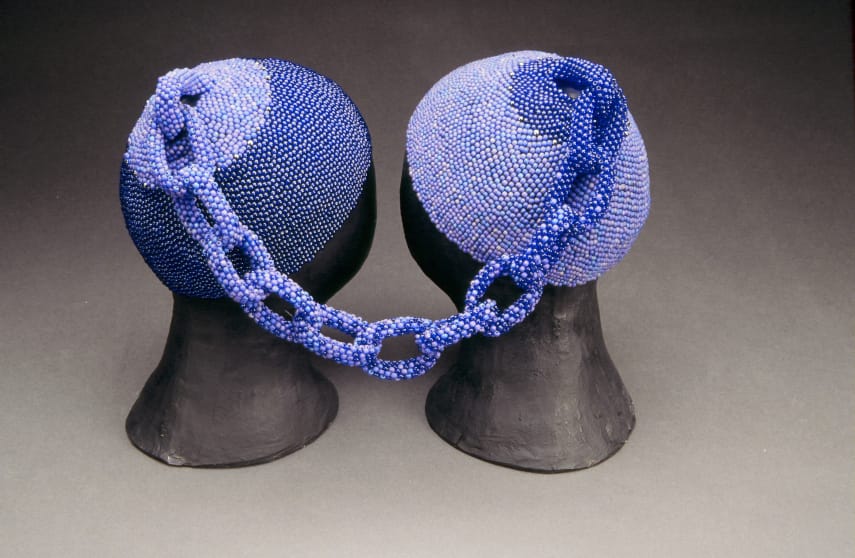 The Practice of Sonya Clark
Sonya Clark was under the great influence of Afro-Caribbean traditions, introduced to her by her Jamaican mother and Trinidadian father of Yoruba descent, as well as from her maternal grandmother and grandfather, a tailor and a skilled woodworker respectively. To learn more, Clark got acquainted with techniques, tools, and symbolic of crafts practiced in other environments in Australia, Brazil, China, Côte d'Ivoire, Ghana, India, and Indonesia.
Therefore, the artist uses everyday objects such as thin threads, combs, and coins and recontextualizes them to underline different connotations. In a brief statement Clark has summarized her approach to art-making:
Objects have personal and cultural meaning because they absorb our stories and reflect our humanity back to us. My stories, your stories, our stories are held in the object.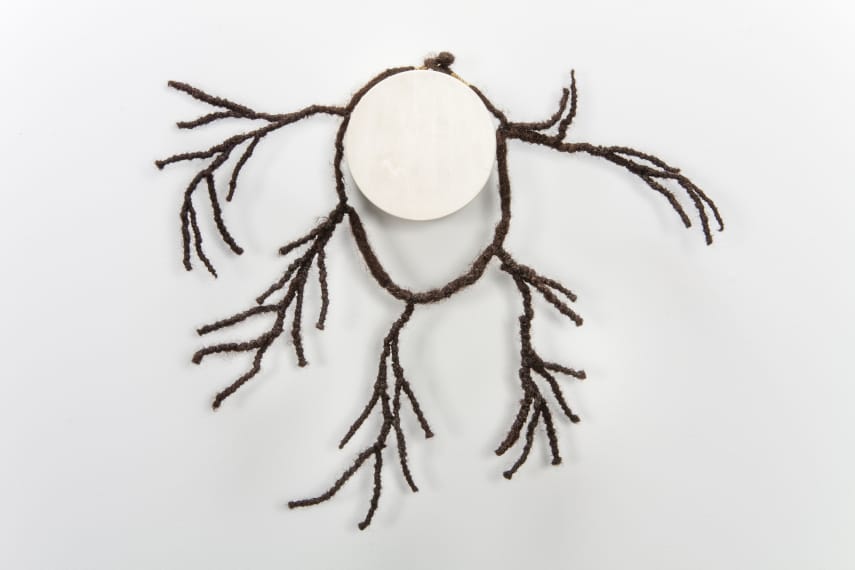 Tatter, Bristle, and Mend
Sonya Clark: Tatter, Bristle, and Mend will bring the artist's early beaded and stitched pieces along with the more recent works expressed in media such as sugar and neon, as well as Clark's remarkable sculptures made from black pocket combs, human hair, and thread, works made from flags, cotton plants, currency, etc.
By twisting hair into necklaces, stitching black thread cornrows and Bantu knots onto fabrics, and wrapping a violin bow with a dreadlock, Clark accentuates the Black ancestry and reclaims the historical spotlight.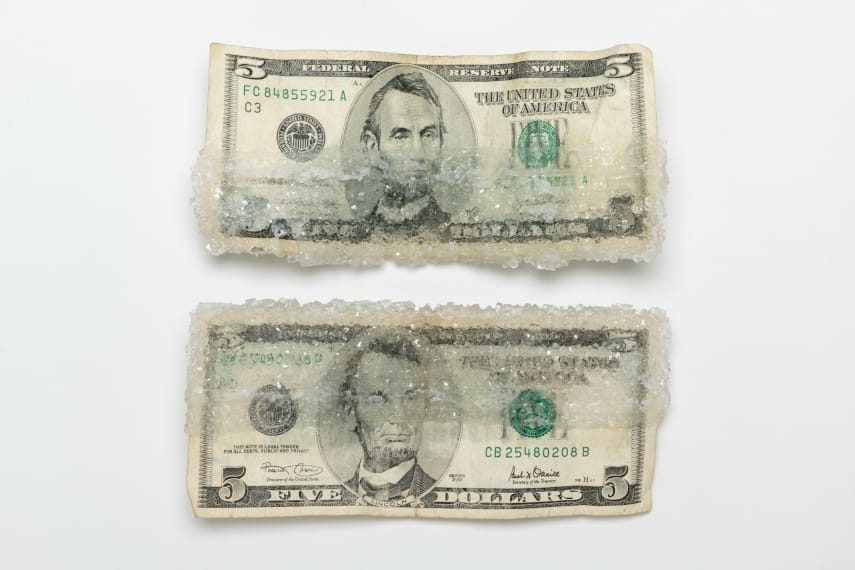 Sonya Clark at NMWA
In general, the upcoming exhibition tends to speak about the themes of heritage, language, labor, and visibility while indicating Clark's mastery in remolding concepts and materials throughout the time to establish new layers of meaning.
COVID-19 permitting, Sonya Clark: Tatter, Bristle, and Mend will be on display at the National Museum of Women in the Arts in Washington, DC from 3 March until 31 May 2021.
Featured image: Sonya Clark - Afro Abe II, 2010. Five-dollar bill and thread, 4 x 6 in. National Museum of Women in the Arts, Gift of Heather and Tony Podesta Collection. © Sonya Clark, Photo by Lee Stalsworth; Chromosomes (detail), 2004. Glass beads, 9 x 6 x 55 in. On loan from the artist. © Sonya Clark, Photo by Lee Stalsworth. All images courtesy The National Museum of Women in the Arts.