The beginning of the new year over at SOON Gallery Bern will be an exciting one, as the joint exhibition of three very talented artists will soon go on view. Apart from the talented Czech artist Jan Kaláb, whose work we're quite familiar with, debuting in Switzerland there will be twin sisters Marina and Irina Fabrizio, better known under the creative name Fabrizius2. In what promises to be an ode to abstract art in its most contemporary form, these talented individuals will present new works, providing us with an insight into their creative process at the same time.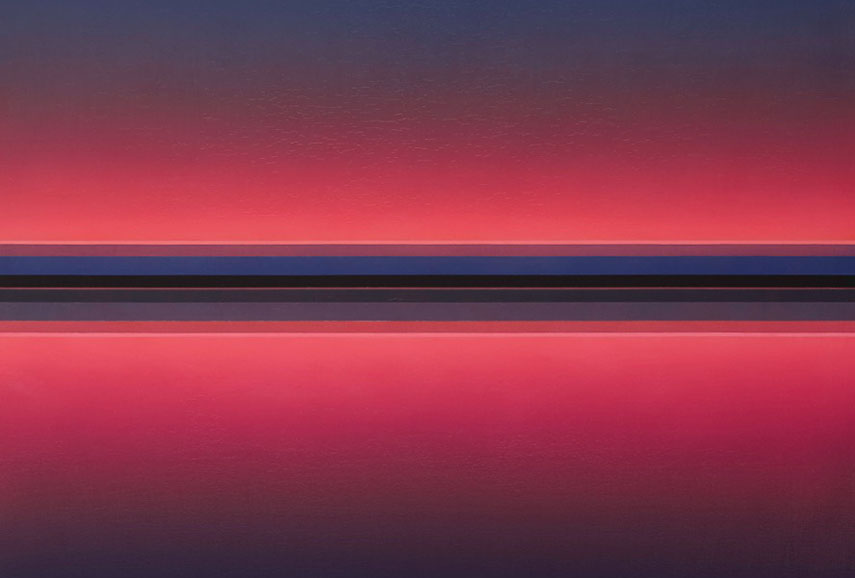 The Glazing Art by Fabrizius2
Born in Kazakhstan and based in Germany, the identical twins Irina and Marina Fabrizio can paint together for hours without even communicating. In fact, when they work, they do so in perfect harmony, which results in mesmerising landscapes which border complete abstractions. They compliment each other quite well too: while Irina avoids shadows, it is Marina who paints them, while Irina fills in the weaknesses of her sister in return. After graduating from the Dusseldorf Academy of Arts in 2015, they started working with the glazing technique and large canvases which lead to fine, multi-layered paintings oozing with energy and evoking a magical light that lures the viewer in and calls for interpretation. Their inspiration comes from a childhood spent in the Kazakh steep landscapes and their painting evolved to the point it cannot ever be done without both of them involved.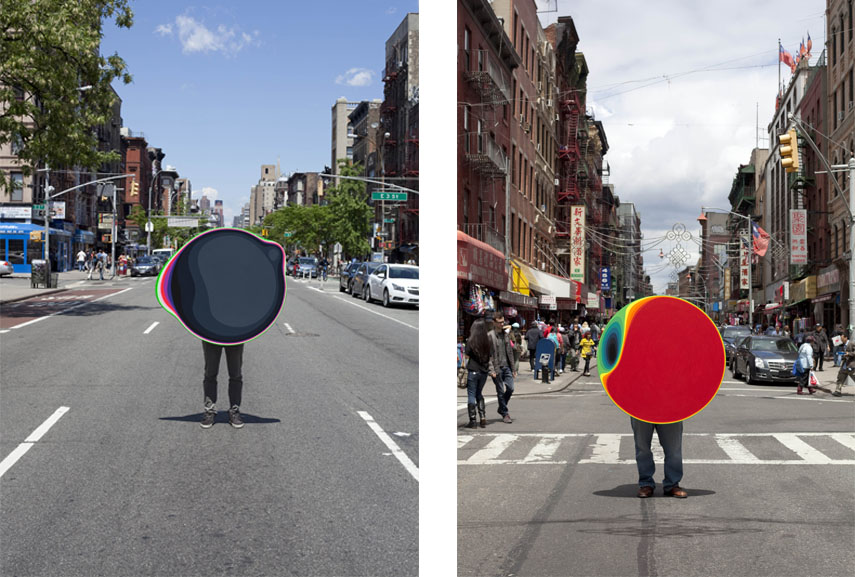 The Circles of Jan Kaláb
At the time when Jan Kaláb was starting his artistic career, the graffiti and street art scene in Czech Republic was just starting to give itself in to the Western influences. At the right place at the right time, he became the pioneer of the movement in his homeland, even founding a crew called the DSK. His art covered train cars, light tubes at police stations, in Europe and the United States alike. Painting under monikers like Cakes and Point, Jan Kaláb expanded his style into the realms of 3D graffiti, sculpting huge abstract letters which ultimately led him to where he is today: an expert in creating curiously shaped canvases and covering them with squares, circles and other shapes filled with color and evoking unique kinds of vortex. Today, Jan Kaláb is exhibiting around the world, is the founder of an influential cultural space in Prague called Trafačka and continues to push the boundaries of his own creativity.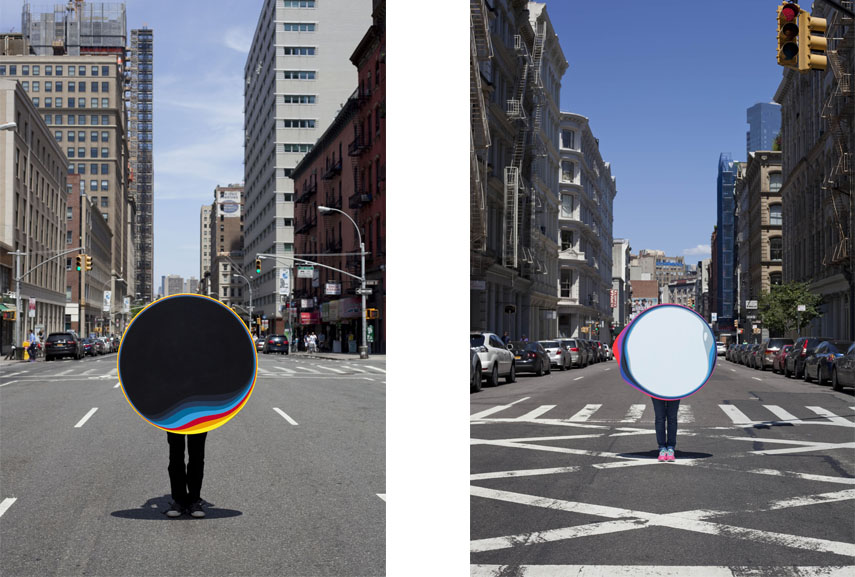 Fabrizius2 and Jan Kalab at SOON Gallery Bern
The joint exhibition of works by Fabrizius2 and Jan Kalab will be on view at SOON Gallery in Bern, Switzerland, from January 12th through February 18th, 2017. The opening reception is scheduled for January 12th from 6pm to 8pm. You can also visit the show through guided tours as part of the Bern Gallery Weekend, taking place on January 16th and 17th at 15 city galleries.
Featured images: Fabrizius2 - Strich weiss im Goldschwarz, 2016. Oil on canvas, 160 x 210 cm; Fabrizius2 - Landschaft, See, 2016. Oil on canvas, 150 x 200 cm. Images courtesy SOON Gallery Bern.