Rarely does it happen that an artist is so consistent and dedicated to the concept of identity, social perception, privacy and the violation of it, intimacy and its outcomes. Sophie Calle has been exploring these topics ever since 1979, when the first of her many and often controversial projects took place in Paris, in form of a series of photographs. Usually accompanied by text and sometimes even transformed in videos, these works represent proofs of observation, both inward and outward, and now a selection of them will be put on display as part of the latest Sophie Calle exhibition hosted by San Francisco's Fraenkel Gallery.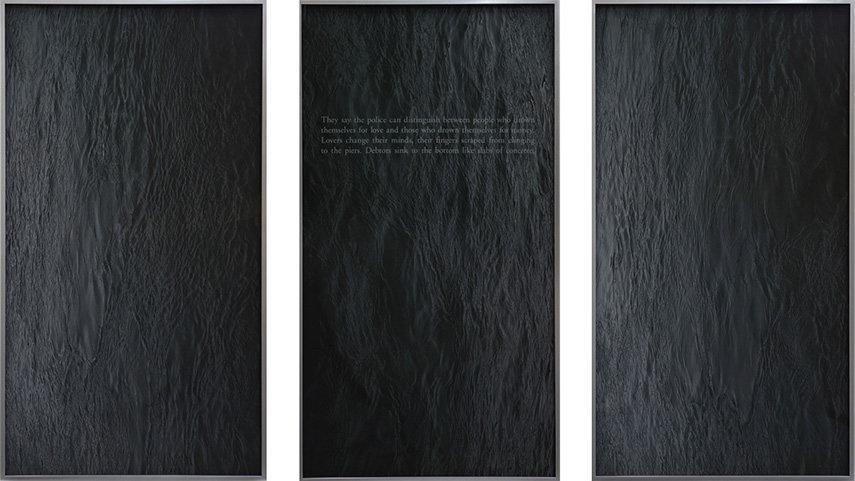 The Art of Observation and Self Discovery
When we look at the art of Sophie Calle, we could safely call her a "documentarian", although many would say she's a flat-out stalker. Indeed, this French icon is more than interested in other people, their lives, personal details, feelings and experiences. Her 1979 project Suite Venitienne had her follow a man she met at a party in Paris to Venice, and these paparazzi-like black and white photographs of her "spying" on him were also explained, through text. In 1983, she found an address book on the street, which she used to contact people from it in order to write 28 articles for the French daily newspaper Liberation. That it wasn't all about other people, but her own self as well, proves The Shadow, the 1981 photographs taken by a private detective her mother, at her request, had hired to follow her for a day. A rather unusual way to discover one self and the world around you, I'll admit, but Sophie Calle and her intriguing works remind us that art is also a journey, with a sole, pure purpose to help us understand life.

Love, Violence, Secrets and Death
These are the four main facets that the latest Sophie Calle showcase will focus on. Among the works, there will be Secrets, dealing with the questions of love, trust, secrets and compromise; the 2014 triptych Suicide, photographs joined by a haunting note; Cash Machine, a series of pictures taken from an ATM video surveillance footage, which tackle the topics of privacy and violence; and Collateral Damage, Targets, images of petty criminals' mugshots used for police target practice.

Sophie Calle Exhibition at Fraenkel Gallery
In a particular way, Sophie Calle is an investigator of human behaviour, that of others but also her own. She is fascinated by the decision of what we choose to reveal in public as opposed to perhaps what we are in our own company. By interacting with other people, she creates a vision of herself, in a process that often helps her overcome her insecurities, struggles and fears.
The show featuring Sophie Calle's works will be on view at Fraenkel Gallery in San Francisco, USA, from October 29th until December 24th, 2015. The opening reception for the artist is set for November 5th from 5.30pm to 7.30pm.
Don't miss out on photography - sign up for My Widewalls!
Featured image:
Secrets, 2014, plaque
Secrets, 2014, two safes
All images courtesy of Fraenkel Gallery