If you're a fan of Mumford & Sons, Laura Marling, Rachel Sermanni or Pete Roe, you probably know artist Sophie Milner, who designed album covers for all these musicians. In particular, the evocative portrait she did for Laura Marling has been widely praised and it represents a fine example from the artistic oeuvre of the London-born and based creative. Although music-related works has been her primary focus in recent years, Sophie Milner will now have her very first solo show in Scotland, proudly hosted by Edinburgh's Arusha Gallery, which also presented her artwork at this year's Art16 in London. Entitled Sleepwalkers, the exhibition will feature a series of her poetic paintings.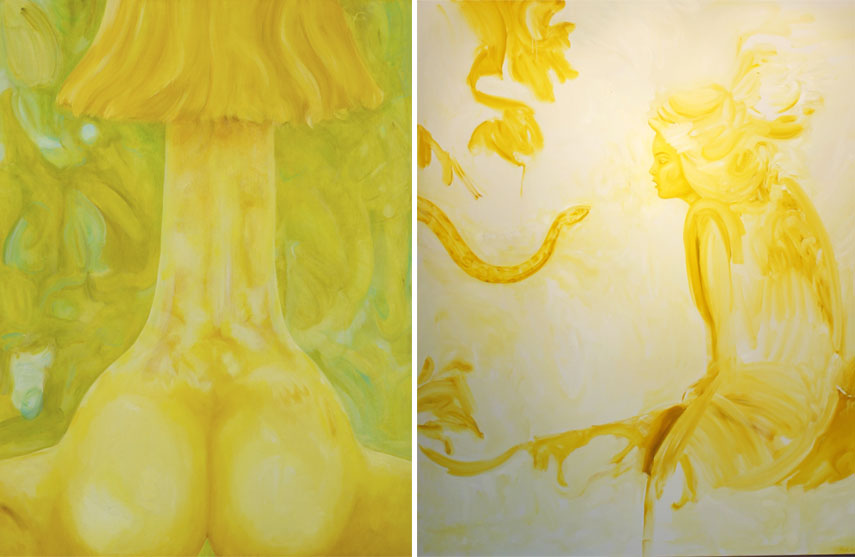 Sleepwalkers
In this Sophie Milner show, the viewers can meet a group of women wandering naked into a midnight field, experiencing the nature around them and exploring their inner selves on the way. According to the artist herself, they are suspended in a dream-like consciousness as they portrait higher emotional states which they reach through the encounters with natural elements. These Sleepwalkers address the painter's own path between the waking world and the dreaming, the balance of control and happenings, fantasy and reality. Sophie Milner is all her female figures, individually and at the same time, as they get lost in the tall grass, absorb the golden sunlight, or float down a river of their own thoughts. They are the subjects of wanderlust, and as such are on the lookout for their destiny, or perhaps their purest state of mind.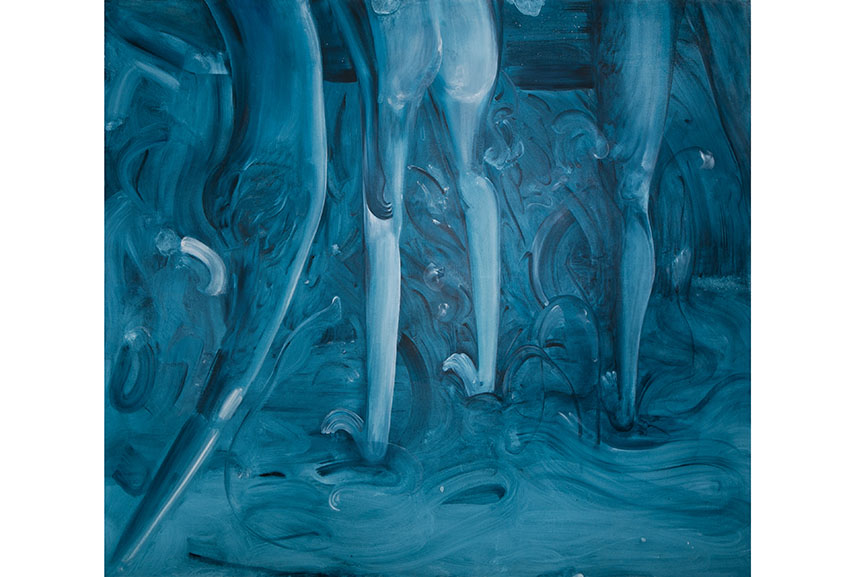 Between Abstraction and Figuration
The paintings of Sophie Milner master the qualities of both figurative and abstract art, with their elements of botanical, human and anamorphic forms. A result of a process of deep contemplation, they float in a non-space, an in-between space, one to tackle both and neither. The canvases become visual representations of personal poetry, expressive through layers of color as well as the shifting forms and shapes. The artist depicts our, as well as her own, relationship to self through the very act of sitting, painting and reflection, which for this show is examined to its core. Like in her music-related artwork, Sophie Milner appears to be relying on the lyrics wandering inside her mind as they give her style a kind of twist that enriches them, creating something pensive and highly expressive.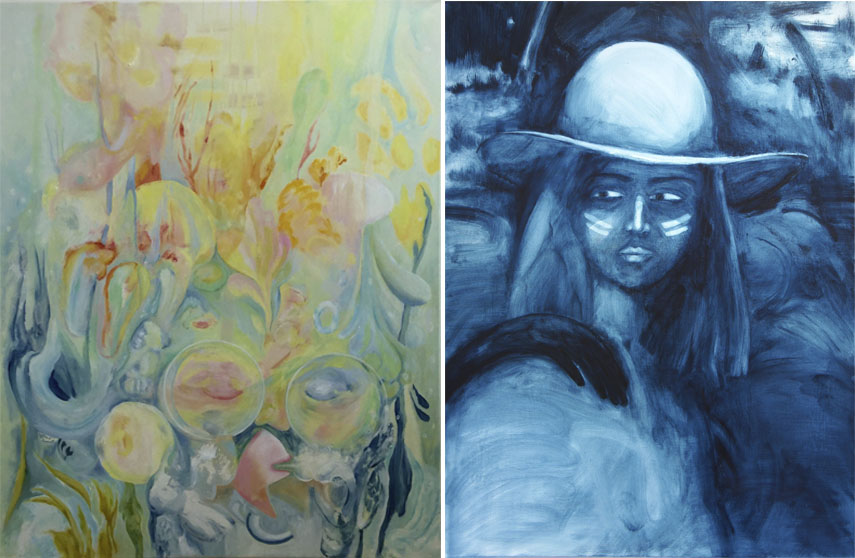 Sophie Milner Show at Arusha Gallery
Previously in a number of group shows across London and Edinburgh, Sophie Milner's perhaps most notable project to date is the antique piano she embellished for the occasion of an installation in London's Hyde Park. Now, she will bring her latest paintings for a marvellous solo presentation. Sleepwalkers, an exhibition of works by Sophie Milner, will be on view from September 2nd through 27th, 2016 at Arusha Gallery in Edinburgh, Scotland. The private view is scheduled for September 1st from 6pm to 8pm.
Featured images in slider: Sophie Milner - Heathen Spring, detail; Sophie Milner - Now. We Are, Here We Go, detail; Sophie Milner - The Poet, detail; Sophie Milner - The Flowers Don't Dream Of The Bees, detail. All images courtesy Arusha Gallery.