An international monthly magazine, Artforum has been the defining voice of the contemporary art world from the 1960s to today. The cover of the magazine has always represented the most innovative art being made, many created by famous artists who have marked their time.
For the first time, the covers of the leading art world publication spanning six decades have been brought together in an exhibition organized by Sotheby's New York. Covering the Art World: Six Decades of Artforum will feature all 573 Artforum covers published from 1962, when the magazine was founded, to the present day.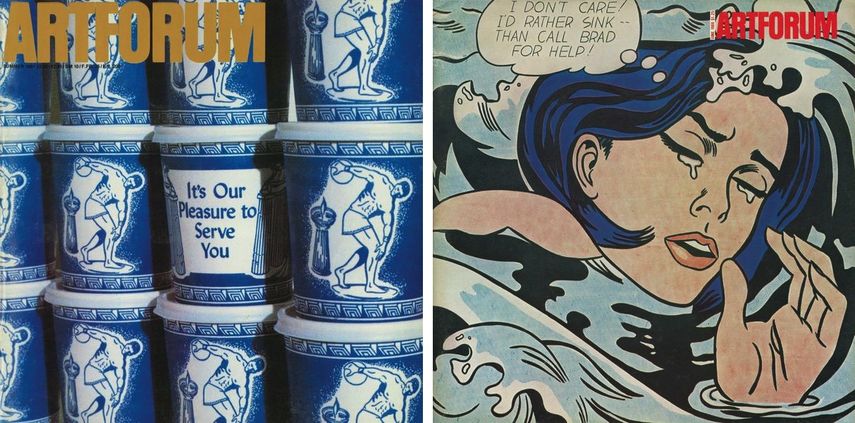 Artforum Through Time
Through their history, Artforum has always been commissioning artist projects for special covers and features, placing artists at the center of their mission. These covers demonstrate the magazine's innovative editorial approach but also present an exquisite panorama of the history of contemporary art. Anthony Calnek, Sotheby's Worldwide Director of Media Services said:
The cover of Artforum has always represented the most innovative art being made, doing so with tremendous visual appeal. As Artforum finishes a vast digitization project, making its unparalleled content accessible to a broader public, Sotheby's is excited to pay tribute to this extraordinary publication by bringing all covers together for the first time.
David Velasco, Artforum Editor-in-Chief, described the magazine as "the unlikely convocation of university gurus and polarizing art junkies, all devoted to the perpetual reinvention of one of our great intellectual projects."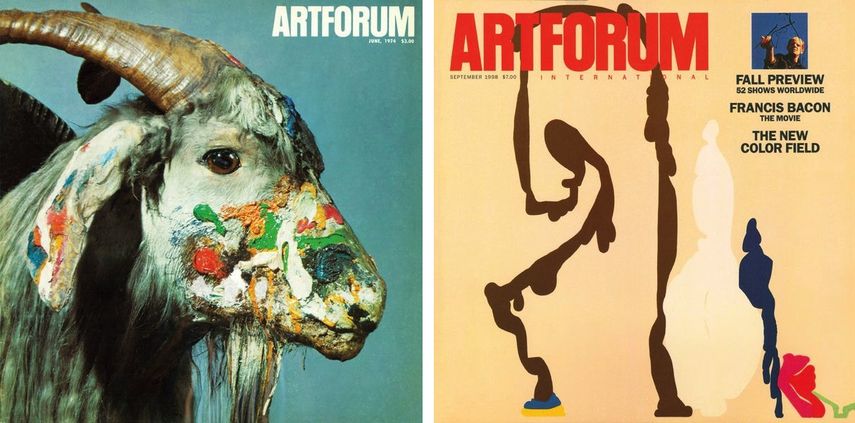 The Display
Fresh and fun, the display provides a short history of contemporary art from the dawn of Pop to today's activist-fueled art. Displayed chronologically, the covers reflect the focus on representational art, the emergence of Abstract Expressionism in the early 1960s, to the development of Minimalism, Performance art, Land art, Conceptual art, and other practices across the decades.
The audience have an opportunity to see covers designed by Frank Stella, Robert Rauschenberg, Andy Warhol, Lee Krasner, Robert Smithson, Helen Frankenthaler, Walter De Maria, Diane Arbus, Ellsworth Kelly, Agnes Martin, Louise Bourgeois, Robert Mapplethorpe, George Condo, Barbara Kruger, Kara Walker, Tom Sachs, Yinka Shonibare, and many others, but also projects created for the magazine by artists Laurie Anderson, Nan Goldin, Lucas Samaras, Cindy Sherman, and others.
A special section is dedicated to created ads by artists Ed Ruscha, Jeff Koons, Robert Morris, and perhaps most famously Lynda Benglis, whose 1974 ad featuring a nude photographic self-portrait of herself with an oversized sex toy has since become a powerful icon of feminist art.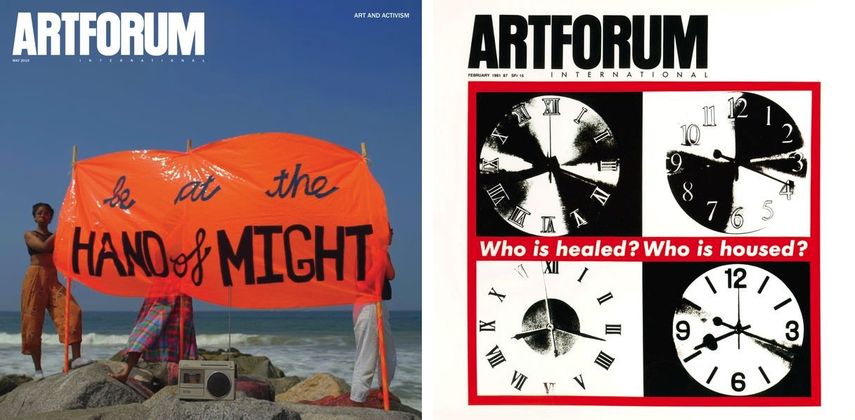 Sotheby's New York and Artforum
The exhibition Covering the Art World: Six Decades of Artforum will be on view at Sotheby's New York galleries at 1334 York Avenue until August 23rd, 2019.
The show is part of a larger partnership between Sotheby's and Artforum that includes which includes collaborating on content and programming initiatives and a new series of conversations called "Artforum Presents" to be hosted by Sotheby's, bringing together Artforum editors, writers and other luminaries to explore current events and issues in contemporary art.
Featured images: Installation View of Covering the Art World: Six Decades of Artforum. All images courtesy Sotheby's.