It has been a long time coming, but finally the Sotheby's live online auction site on eBay is ready to launch. A deal between Sotheby's and eBay to work on the collaborative live online auction site was announced in July 2014, as reported on Widewalls in the Sotheby's On eBay – The Real Deal article. The Sotheby's live online auction site on eBay will officially launch on April 1st, 2015, with its first event, Photographs, featuring 188 lots summing up the history of photography. The new live online auction site will allow collectors to bid on the auctions, held in New York, from anywhere around the globe with access to live audio and video streams, along with previews of the lots available. The new live online auction site will open up Sotheby's auctions to a possible audience of 155 million active users on eBay.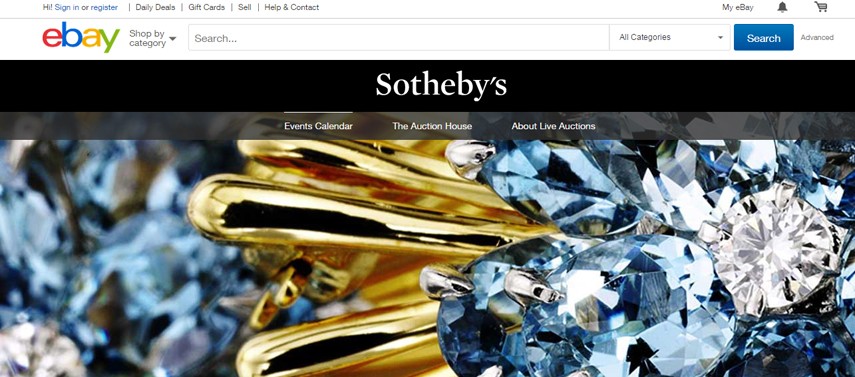 Sotheby's & eBay
It is hoped that the new Sotheby's live online auction site on eBay will enable many more people to participate in bidding, previously only available to those auction room floor bidders. Sotheby's and eBay had previously collaborated on an online auction site, but Sotheby's closed the site down in 2003 due to a lack of profit being generated. With advances in technology and increased revenue in recent years from online sales for auction houses, it is thought the unique Sotheby's live online auction site on eBay will generate interest with its welcoming, tech-friendly approach. The recent 2015 TEFAF Art market Report boasted that online sales of art are rapidly increasing, accounting for 6 % of sales in 2014, netting €3.3 billion. You may also be interested in reading the Online Art Market and The Rise of the Online Art Market articles.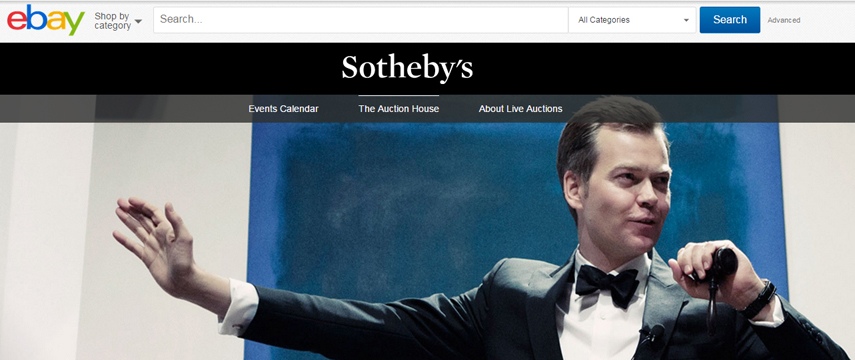 How the Live Online Auction Site Will Work
The Sotheby's live online auction site on eBay has been designed to make the process of bidding as easy as possible for the collectors; the site features an events calendar where you register and preview the lots and their estimated prices. As previously mentioned, the live online auction site launches on April 1st, 2015 with an auction of photography and will be followed on April 2nd by The New York Sale, featuring iconic art and collectibles that reflect New York that includes artists such as John Marin, Martin Lewis, Karl Struss and Bernice Abbott. The live online auctions will last for a few hours as lots will be sold individually, therefore it is difficult to put an exact time on when a lot will be up for auction, but as a rough guide around 40 lots per hour are offered. Each lot will be available for only two minutes during the auctions, so bidding will be fast and frantic and for those not able to sit through the live online auction, there is the option to leave advance bids. As with usual auctions, there is a buyer's premium and a shipping quote will be supplied by Sothebys after the auction. You can read more about Sotheby's recent auctions in Sotheby's: Contemporary Curated, Sotheby's Contemporary Art Day and Sotheby's Auction Preview: Boundless.
View the Sotheby's live online auction site on eBay.
When it comes to news from the art world, we always want to know what you think! Start or join a discussion on this topic on our Facebook account!
For all the latest news sign up to My Widewalls today.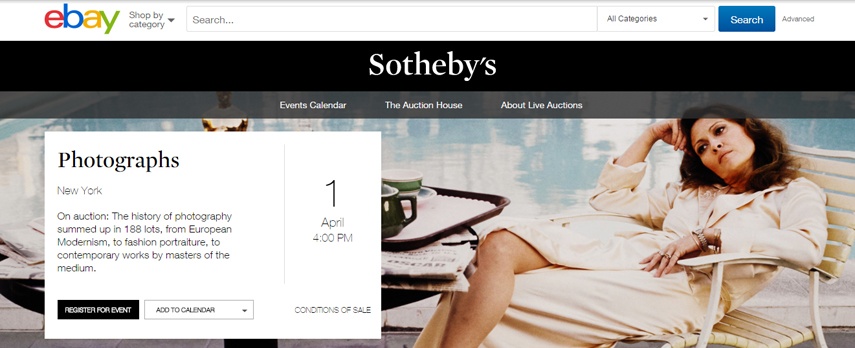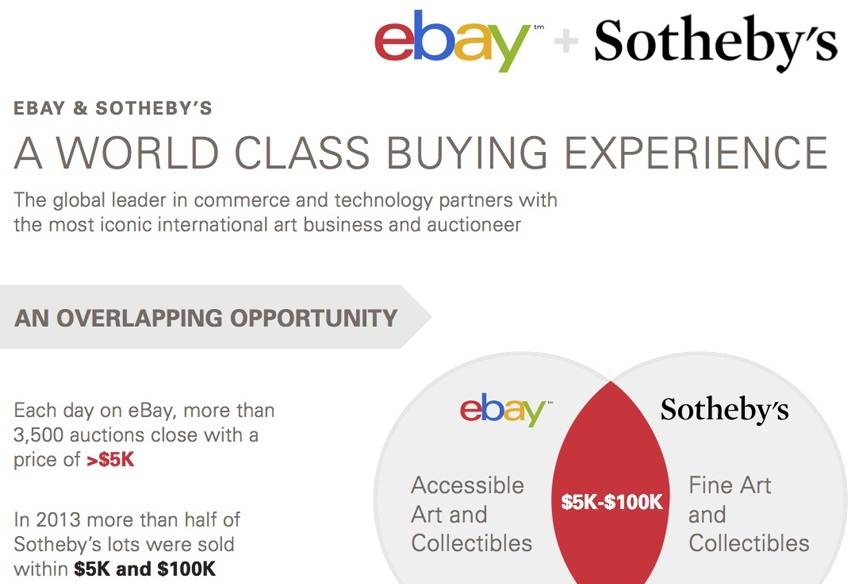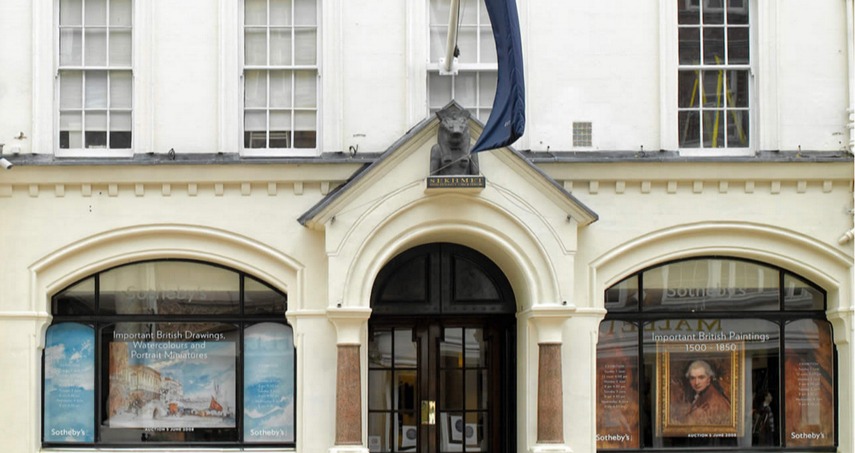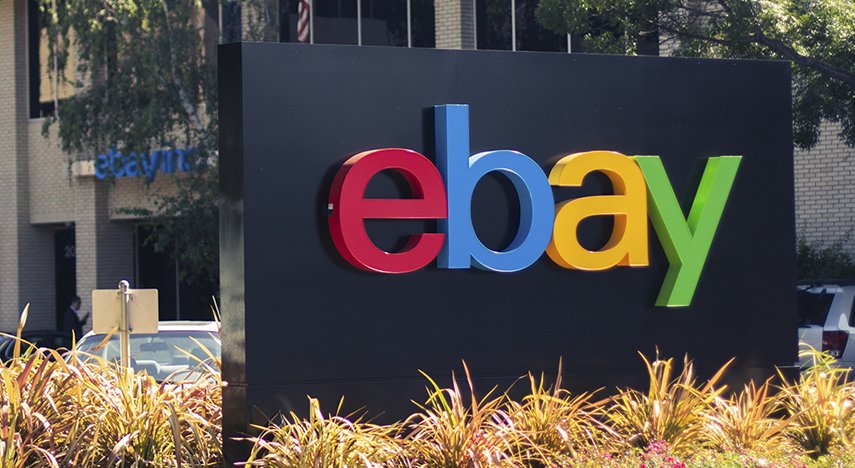 Images courtesy of Sotheby's & eBay