Well, I guess that people from Sotheby's had some mixed feelings about a record-breaking Contemporary Art Evening Auction. Yes, it did break a Sotheby's record for the highest Contemporary art sale in Europe, and, without a doubt, they should be happy about that fact: Sotheby's was way superior to Christie's, both in Contemporary art and in Impressionist and Modern art auctions that took place in London in the last couple of weeks. However, this record auction at Sotheby's missed the all-time European record for a Contemporary art sale for just $3.9 million - a record held by Christie's. In spite of the fact that Contemporary Art Evening Auction was a Sotheby's record sale in Europe, it failed to sell several top priced lots, which makes this result a tad bitter-sweet. Also, while inside of Sotheby's auction house millions of dollars worth of art was being sold, outside of the building, the maintenance workers union was protesting against alleged diminishing their working conditions.
The Union Protest Outside of Sotheby's - What Was it All About?
Apparently, and according to the grassroots trade union United Voices of the World (UVW) Facebook status, after cleaners and porters successfully fought a battle for a new collective agreement, that included the London Living Wage and contractual sick pay at Sotheby's, the big auction house fired the cleaning company, and hired another contractor, which refused to implement the conditions that were agreed. In response to that, around a hundred people demonstrated on Bond Street in front of Sotheby's, just when art collectors and bidders were arriving  at the Contemporary Art Evening Auction. Also, according to the UVW's most recent update, all cleaners and porters that had been protesting on July 1 outside of Sotheby's, were fired by the London's auction house and the new contractor.
European Record for a Contemporary Art Auction at Sotheby's
Instead of Francis Bacon's Study for Pope I, that was projected as the highest priced lot prior to the auction, Andy Warhol's One Dollar Bill (Silver Certificate) stole the show and changed owners for almost $29 million, while Study for Pope I didn't receive any bid and remained unsold. There were 8 Warhol's works with a dollar motif, and 6 were sold. Following Christie's Contemporary evening art sale, where Gerhard Richter had a terrible night, as none of his four works weren't sold, this time his A B, Brick Tower went for almost $20 million - Artnet reminded that this painting was sold for just $34,000 back in 2001. Two Bacon's self-portraits (Self-Portrait and Three Studies For Self-Portrait) went for over $20 million each, and another Warhol's dollar-based work (Dollar Signs) was sold for almost $10 million.
However, Warhol's Front And Back Dollar Bills (estimated at $18.7 - $28.1 million) and Two Dollar Bills (Back) (40 Two Dollar Bills In Green) ($7.8 - $10.9 million) were among the highest priced lots of the auction, and weren't sold. This goes also for Peter Doig's Pelican ($9.4 - $12.5 million) and Gerhard Richter's Stadtbild M 6 ($3.1 - $6.2 million), that played significant roles in spoiling Sotheby's big night.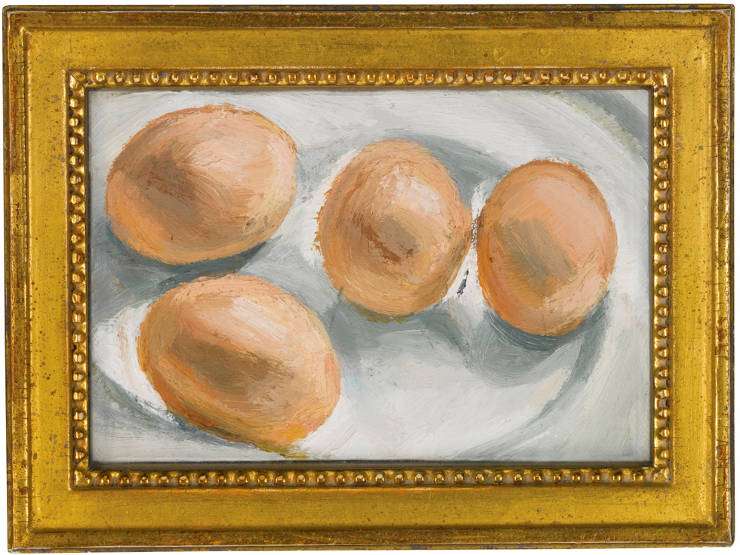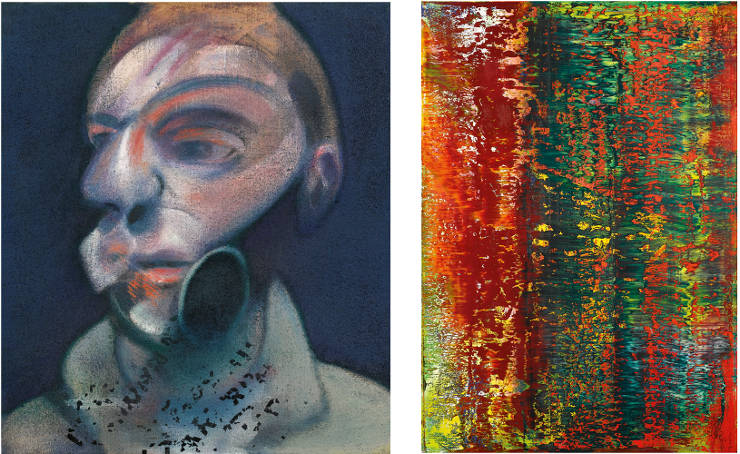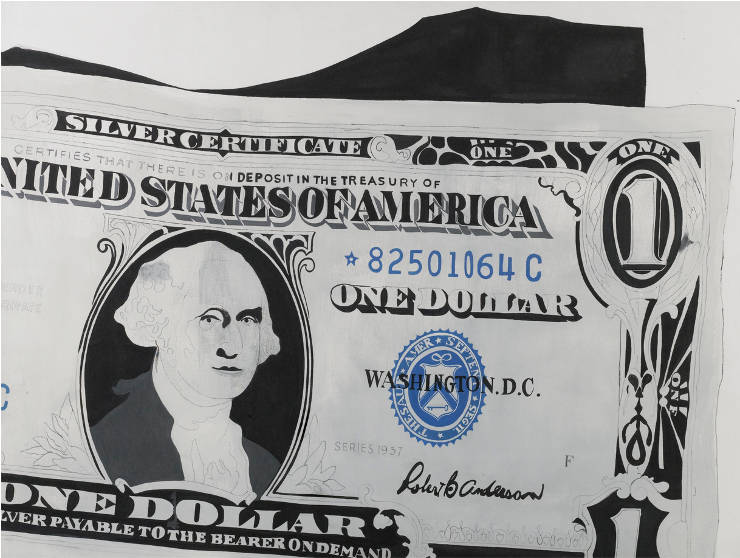 Results of Contemporary Art Evening Auction at Sotheby's
Out of 59 lots auctioned at Contemporary Art Evening Auction at Sotheby's London 49 were sold (83.1 percent) for $176.4 million, or with the average hammer price of just under $3.6 million. Nineteen lots, or 38.8 percent were sold over high estimate, another 21 in range of estimate values (42.8 percent), and nine lots were sold under low estimate (18.4 percent). Bellow you'll find two tables with detailed information on every lot that was auctioned in London on July 1, at a historic Sotheby's auction.
Sign up for My WideWalls for FREE and be up-to-date with contemporary and street art.
All images courtesy of Sotheby's.