So, how did the Sotheby's: Prints & Multiples auction in London on March 17th go? As we mentioned on Sunday, this was another of those auction mash-up, where you can find art works that were made in a span of 500 years - from Albrecht Dürer to Damien Hirst. Did that work up? Well, it went just fine, when it comes to contemporary art works: there was a very high percentage of sold items, with many lots that were sold over their respective high estimates. Of course, as always, some big priced lots went unsold, and some other underperformed, considering their estimated prices.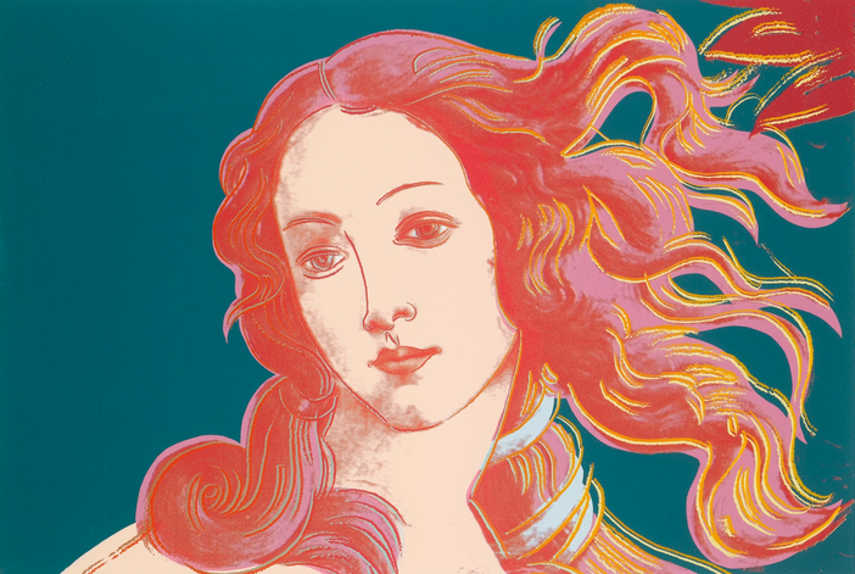 Sotheby's: Prints & Multiples Auction - Overall Numbers
There was a total of 74 contemporary art works at Sotheby's: Prints & Multiples auction, and almost all of them were sold - 68 out of 74, or 91.9 percent. Twenty-eight of those 68 were sold over their high estimated prices, which makes 37.8 percent of total, or 41.2 percent of sold items. Then, 22 lots changed hands just in range of their estimated values (32.3 percent), and the rest of 18 lots were sold under their low estimated prices (26.5 percent of sold items). When we look this auction in total, 68 lots were sold for just under $2.06 million. The sum of high estimated prices for sold lots was $2.2 million, so the final result had -6.7 percent difference on high estimate. However, the sum of low estimated prices was at $1.46 million, and the sum of hammer prices had +40.6 percent difference on that.
| | |
| --- | --- |
| Roy Lichtenstein - I Love Liberty, 1982 (Lot 191) | Robert Rauschenberg - Stoned Moon - Sky Garden, 1969 (Lot 196) |
The Best Individual Results at Sotheby's: Prints & Multiples Auction
Andy Warhol's collection of ten screenprints from 1980, named Ten Portraits of Jews of the Twentieth Century had the highest hammer price and was sold for a hair under $196,000. Roy Lichtenstein's Two Nudes had its hammer price at $181,000, or with +19.6 percent difference between the hammer and the high estimated price. Out of six lots that were sold for $100,000 or more, Andy Warhol had three - his two versions of Moonwalk were sold for $131,249 and $120,429, and Francis Bacon's Miroir De La Tauromachie squeezed between them with the hammer price at $128,210, and excellent +41.2 percent difference on the high estimated price. Lastly, Keith Haring's Totem was the only one left that was sold for six-figure price, as it changed owners for $104,940. When we speak about which item had the biggest difference between the hammer and the high estimated price, Francis Bacon's Seated Figure (Sabatier 7) was the winner of the night, with +106.8 percent difference. Another Andy Warhol's item, Alexander the Great had almost doubled its high estimated price (+95.9 percent), and Francis Bacon's Three Studies for a Self-Portrait (+89.8 percent) and Tom Wesselmann's Seascape Dropout (71.4 percent) also did well.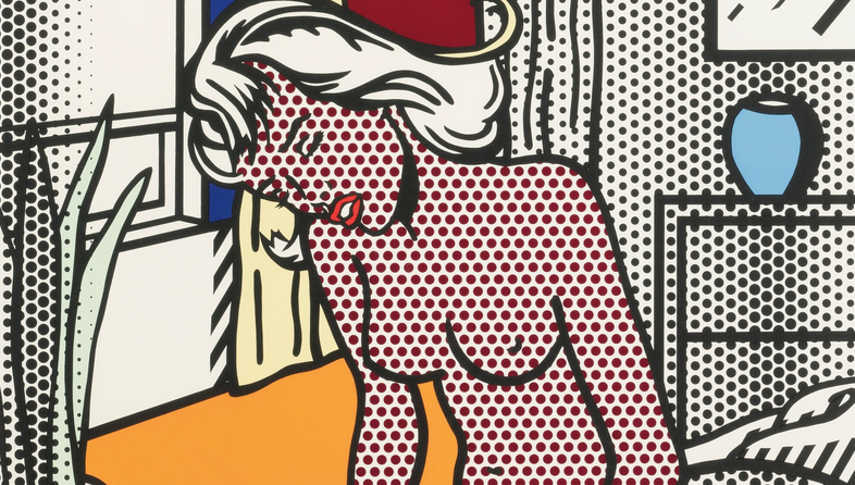 The Unsold and the Underperformed at Sotheby's: Prints & Multiples Auction
It's a kinda silly to write about the unsold items at this Sotheby's auction, as, like we said, only six lots were left unsold. But, the one of them was Andy Warhol's Car Crash, which had the second largest estimated value of all contemporary lots ($196,703 - $272,358). But, in all fairness, out of 74 lots, 31 were by Andy Warhol, so it was not a surprise that he had most unsold lots for the day - three. When it comes to the biggest (negative) difference between the hammer and the low estimated price, Keith Haring's The Story of Red and Blue was sold with -18.4 percent difference, Jim Dine's Monotype at Sydney Close III with -21.6 percent, and the worst result of sold items had the lot with the convincigly longest name - Takashi Murakami's Dokura Yellow; Kansei (Trade Name of Rinpa - School Eco Painter Ogata Körin, Literal Meaning Voice of the Mountain Stream); With Reverence I Lay Myself Before You - Körin - Chrysanthemum; And IF I Could Reach That Field of Flowers, I Would Die Happy was sold with -34.7 percent difference between the hammer and the low estimated price.
Please, scroll down to see details for every lot that was auctioned at Sotheby's on Tuesday, March 17th.
Sotheby's: Prints & Multiples in Details
Sign up now for My WideWalls and be up-to-date with contemporary and street art.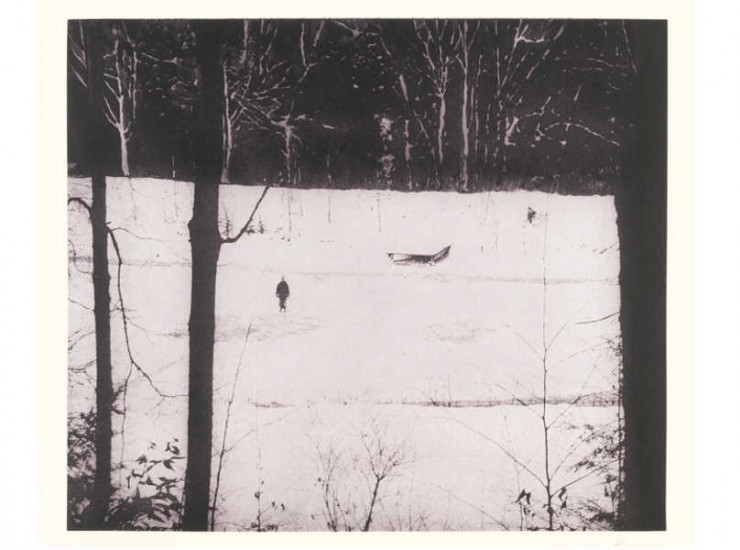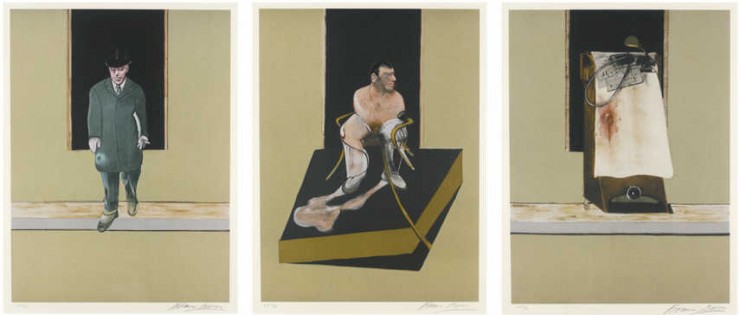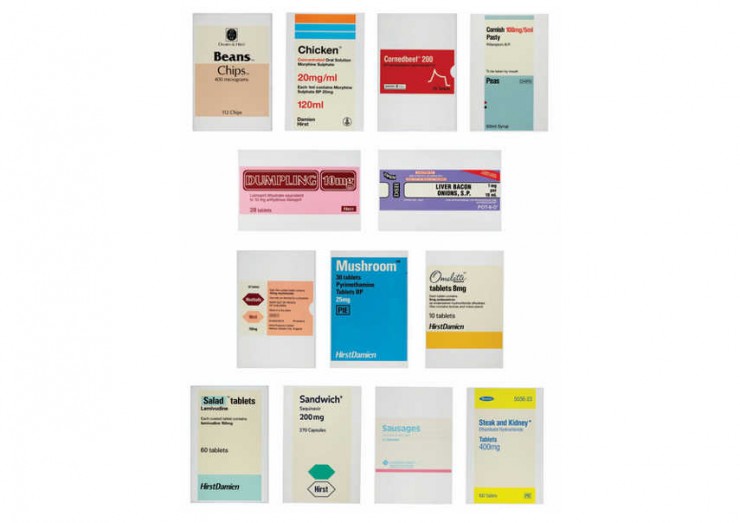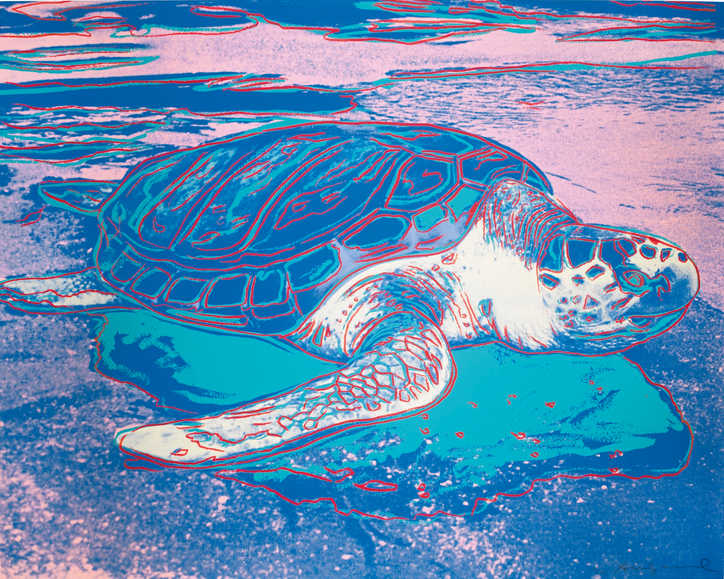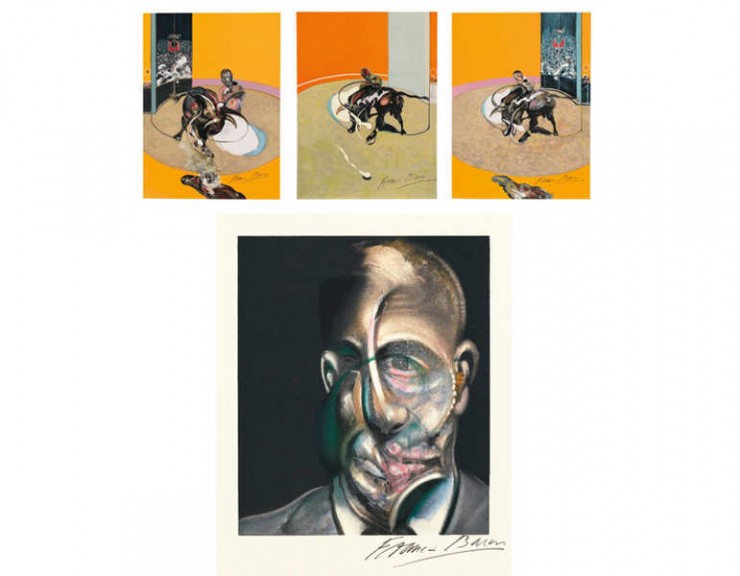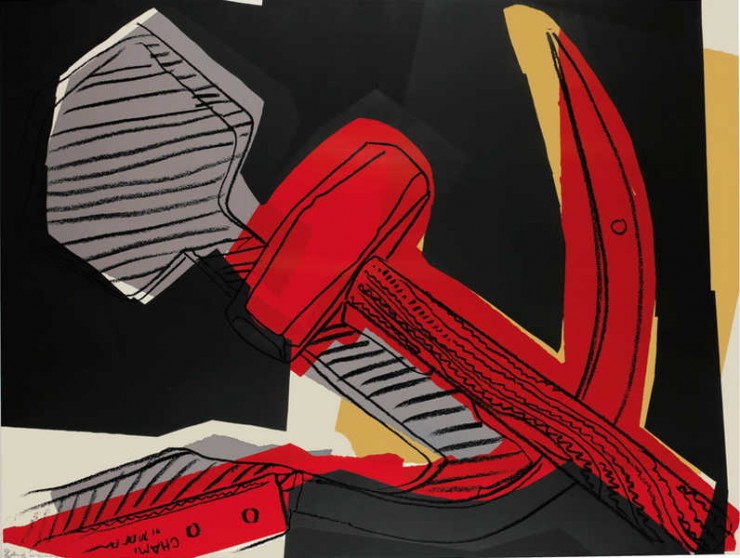 Featured images: Andy Warhol - Ten Portraits of Jews of the Twentieth Century, 1980 (Lot 224) and Robert Rauschenberg - Tribute 21, 1994 (Lot 197)
Also in slider:
- Keith Haring - Totem, 1988 (Lot 173)
- Tom Wesselmann - Seascape Dropout, 1982 (detail) (Lot 237)
- Roy Lichtenstein - Pyramid, 1968 (Lot 181)
All images courtesy of Sotheby's