The London branch of New York-based Dominique Lévy Gallery announced the second exhibition at their newly opened space. While the first presented works of three Post-war artists, Sotto Voce will bring together several artists from around the world, all working with abstract white relief, in a time span from the 1930s to the 1970s.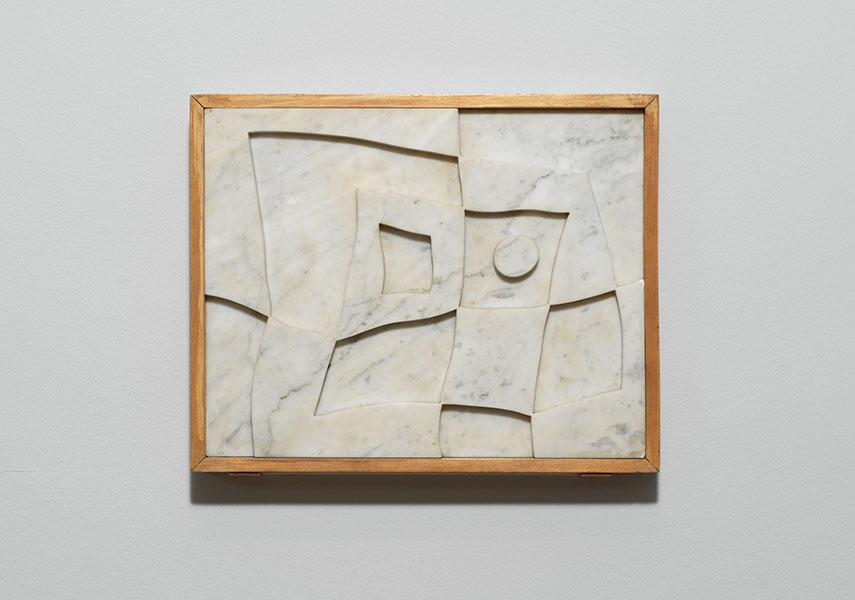 Sotto Voce
The name of the exhibition, Sotto Voce, means "intentionally lowering the volume of one's voice for emphasis" and it's just what these artists intended to transmit through their art. Using the tenderness of the color white and a sensitive technique, they send subtle yet powerful messages and express a longing for an aesthetic idealism. The notion of an abstract relief left a mark in many artistic movements of the last century, such as the Zero Group, Spatialism, Minimalism, Conceptual art and Constructivism, and has traveled around the world, from France and German over to the Americas. The show will feature versatile works of Sergio Camargo, Henri Laurens, Jean Arp, Ben Nicholson, Lucio Fontana, Piero Manzoni, Enrico Castellani, Luis Tomasello and Mira Schendel, among others.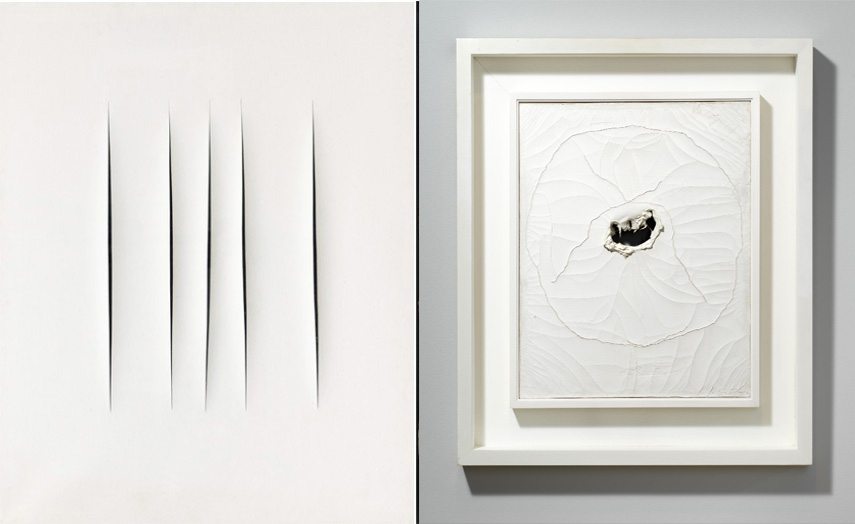 Highlights of the Exhibition
Following the visions of their respective avant-guard, these artworks are stylistically very distinctive between them. Among the most important ones is Jean Arp's Composition Schématique from 1943, a an abstract marble relief deriving from his experiences as one of the founders of Dada, as well as his transition through Surrealism and Abstraction. It is an homage to his late wife, who died in the same year. Inspired by the works of Mondrian, British artist Ben Nicholson joins the show with 1936's White Relief, a part of the series first created in 1933. Containing only right angles and circles, this wooden relief gives sense of serenity and perfection in composition.

From Europe to South America
The inevitable guest of this exhibition is surely Günther Uecker with his famous nail paintings. An Op artist and a member of the Zero Group, whose "art should be void of color, emotion and individual expression", he introduced a different kind of tri-dimensionality of the art of painting, sticking painted nails into white canvas forming perfect rows and executing an illusion. Also crucial in the process of reinventing the canvas is Lucio Fontana, whose iconic cutting gestures imposed new understandings of art. His student, Brazilian artist Sergio Camargo, contributes with his beautiful archetypical reliefs made of cylindrical wooden elements, like in Madiera Pintada No. 288.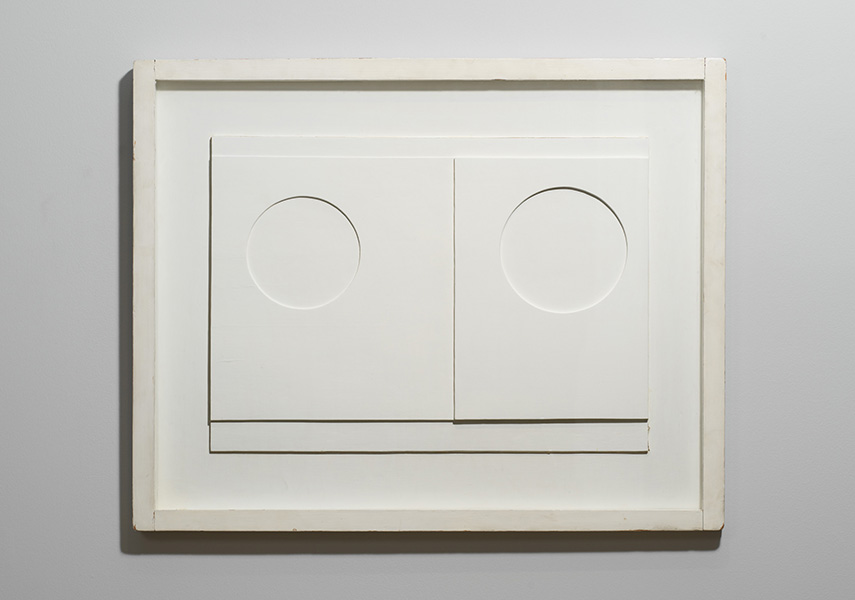 The London Show
The extraordinary works comprised in this exhibition represent unique examples of visual beauty and composition, showcasing artworks that are both paintings and sculptures. Using different techniques and materials, these artists embraced the common idea of a monochromatic relief that fits any kind of artistic expression. Sotto Voce will be hosted by Dominique Lévy in London, UK, from February 10th until April 18th 2015.
For more on art, sign up for My Widewalls!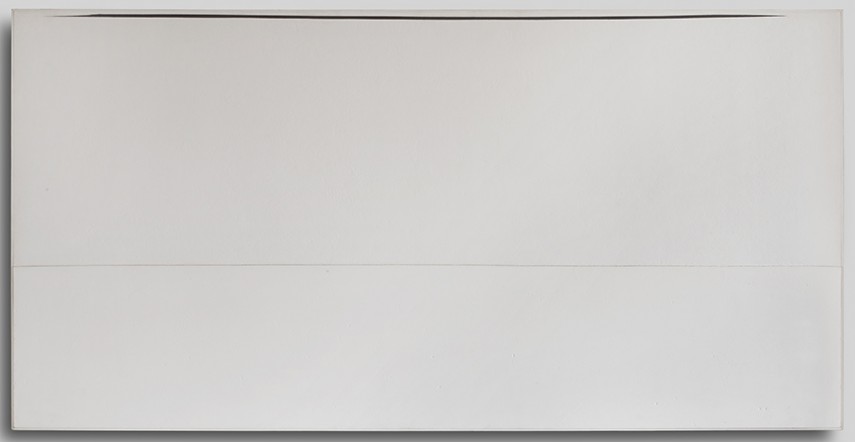 Images courtesy of Dominique Lévy Gallery.