French graffiti artist Sowat is heading to Geneva, Switzerland, for his latest solo exhibition, Ars Longa Vita Brevis, which translates as art is long life is short. Ars Longa Vita Brevis will be exhibited at the Richard and Le Feuvre Gallery located at Richemond palace in Geneva. Sowat has become renowned for his impressive calligraphy inspired graffiti writing created both in the studio and in urban interventions, originally inspired by chollo writing used by American gangs, which he discovered while spending summers in California during his youth. Graffiti artist Sowat is also part of the infamous French graffiti crew Da Mental Vaporz which includes Bom.K and Kan amongst their ranks. The Richard and Le Feuvre Gallery was established in 2014, you can read about their opening exhibition in Paper Party 2, a group show which included Sowat, Sickboy, Mr.Jago and Ella & Pitr.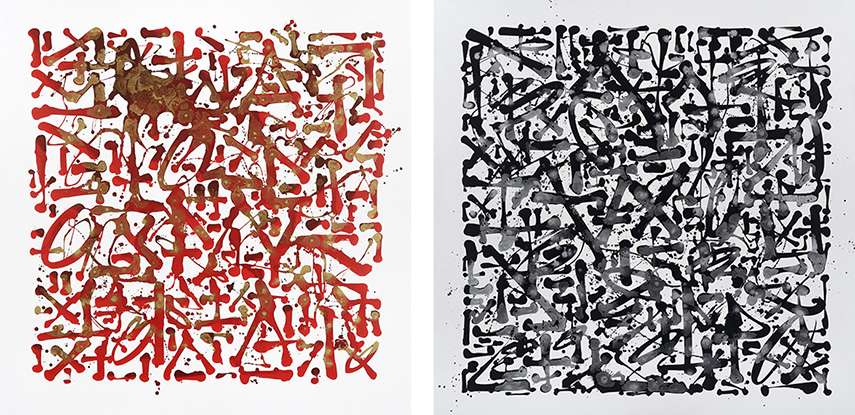 Sowat Solo Exhibition
The Sowat solo exhibition at Richard and Le Feuvre Gallery will see the French graffiti artist present a new body of studio works, which further develops his unique graffiti writing inspired calligraphy. Ars Longa Vita Brevis presents a number of works on canvas that reflect two sides of Sowat. Paintings such as Some Kind of Blue, Ars Longa Vita Brevis and Tor Marrancia were all created by Sowat using acrylic and inks on canvas, creating an almost grid like appearance of calligraphy or a maze of hieroglyphics, with the materials themselves forming an important part of the process, with Sowat allowing them to run into each other while wet. Paintings such as The Abyss and Lost Highway were created with spray paints on canvas, revealing a softer and more abstract approach to calligraphy, that in some ways reflect the more direct way of creating graffiti writing on the street. You can read about a previous exhibition Contrebande with Lek and Liard and see Sowat in action with this Performance video.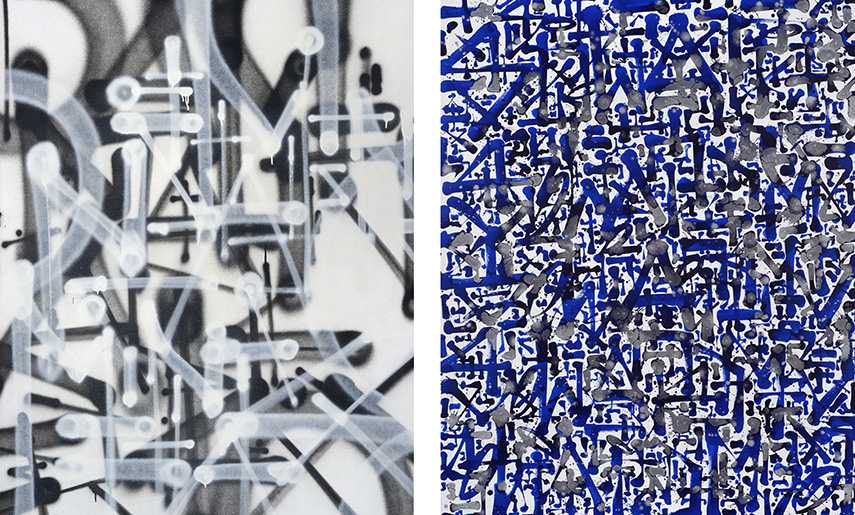 Ars Longa Vita Brevis at Richard and Le Feuvre Gallery
Within Ars Longa Vita Brevis at Richard and Le Feuvre Gallery, Sowat explores the ideas of combining the pure tags of graffiti writing with calligraphy, sometimes raw and sometimes carefully considered. The new body of works by Sowat also draws on the inspiration of classical painting and the atmosphere of the abandoned buildings which he uses to create much of his graffiti work in, taking the energy and rapidity of graffiti artworks and contrasting it with the calmer and more considered nature of studio based works. The title of the exhibition Ars Longa Vita Brevis, art is long life is short, demonstrates the passion Sowat has for developing his unique graffiti writing style, the interpretation being that it takes a long time to acquire and perfect one's skills and one has a short time in which to do it, but can also be taken to mean art lasts forever, but artists die and are forgotten. What is certain is that Sowat has created a new body of work for his solo exhibition with Richard and Le Feuvre Gallery, which is full of vitality and a wonderful example of graffiti writing in the contemporary art scene. You may also enjoy the graffiti calligraphy of JonOne, Retna and Tomek.
Ars Longa Vita Brevis by Sowat opens at Richard and Le Feuvre Gallery, Richemond Palace, Geneva, on 23rd April, 2015 and runs through until 6th June, 2015.
For all the latest exhibition news sign up to My Widewalls today.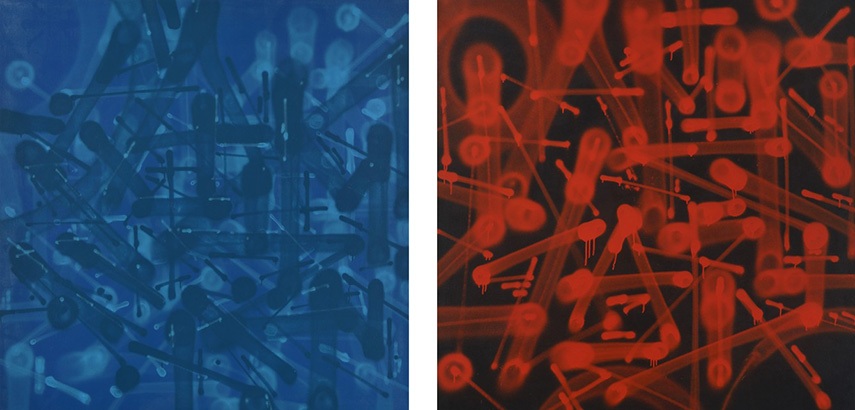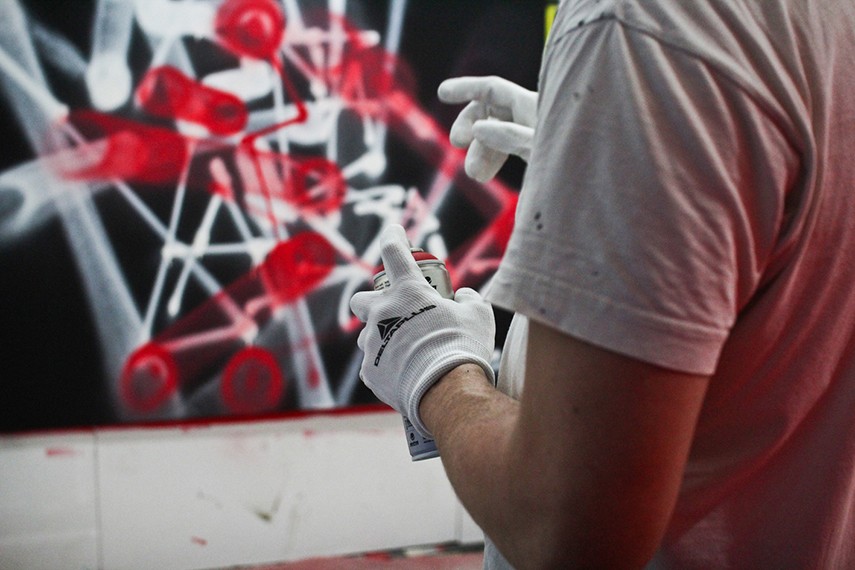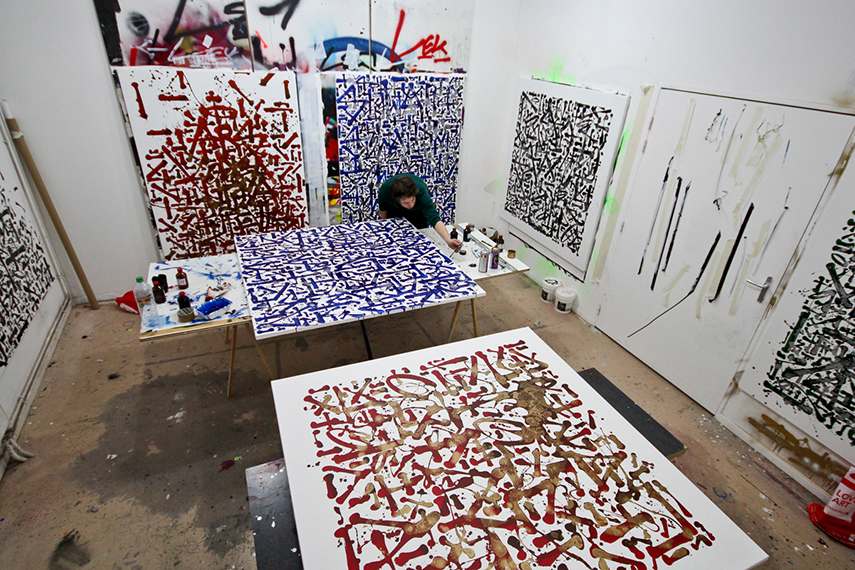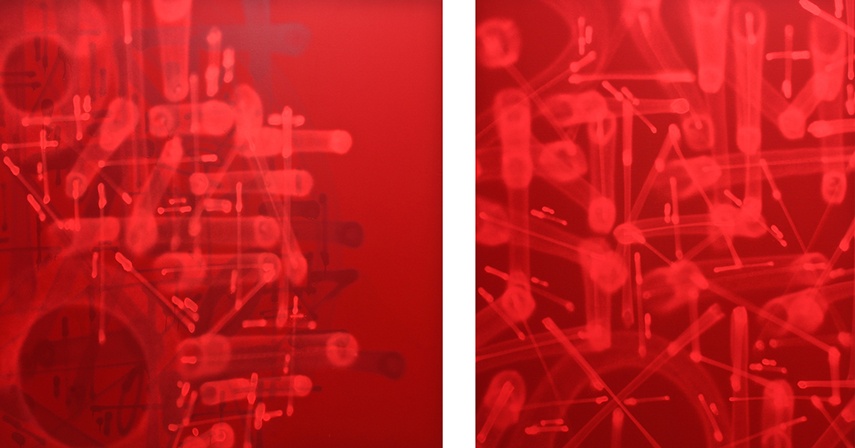 Photos by Nicolas Gzeley, courtesy of Sowat and Richard and Le Feuvre Gallery.