Space Program is the title of the inaugural group exhibition at the new Steve Turner Contemporary space located in Hollywood bringing together the works of Maria Anwander, Deborah Grant, Luis Hidalgo, Jonas Lund, Pablo Rasgado, Camilo Restrepo, Rafaël Rozendaal, Michael Staniak and Yung Jake. The Space Program group exhibition will be the first time that most of the Steve Turner Contemporary gallery artists have exhibited together and the aim is to highlight connections within their program.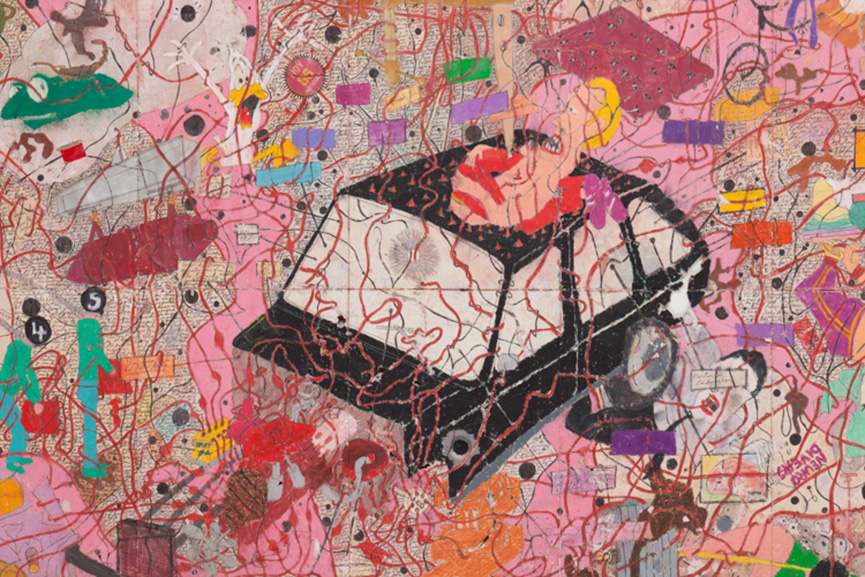 Space Program Group Show
Of the artists exhibiting, Luis Hidalgo, Jonas Lund, Rafaël Rozendaal, Michael Staniak and Yung Jake create works inspired by the internet and technology while Maria Anwander and Pablo Rasgado have work aimed at institutions. Deborah Grant and Camilo Restrepo are working with drawings and collage and tackling the area of social issues and the reuse of found materials feature heavily in the work of Yung Jake, Jonas Lund, Deborah Grant, Maria Anwander and Camilo Restrepo.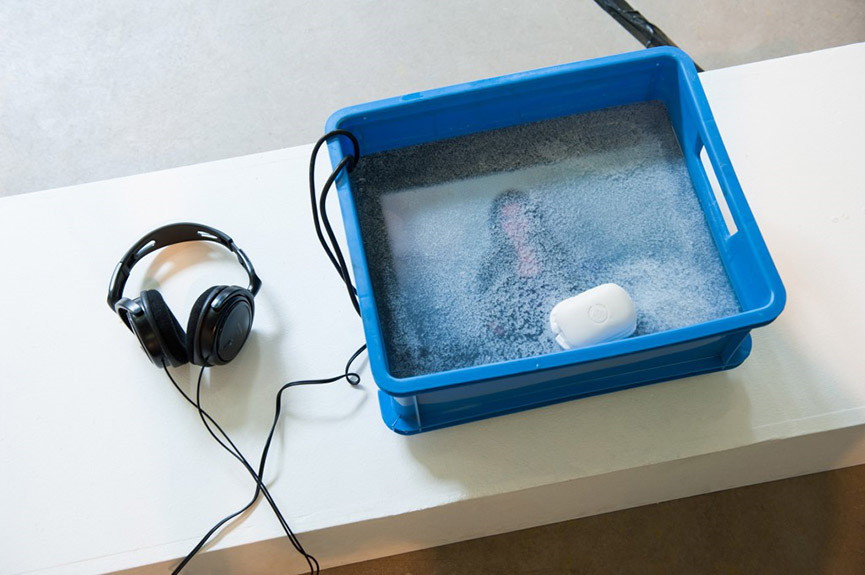 The Artists
Deborah Grant is known for her intricate drawings that weave historical events with personal experiences that explore politics, race and cultural identity. She will be presenting a group of paintings that formed part of a solo show in 2014. Perhaps best known for her piece The Kiss where she kissed the wall at MoMA, Maria Anwander is a conceptual artist that will be presenting an installation based on the erasure dust she collected from erasing every illustration in an edition of Flash Art. Mexican based artist Luis Hidalgo creates digital works on mirrors that are made up of several layers of pigment on the glass surface that has the effect of altering the image depending on where one is viewing it making it go in and out of focus. The cryptic Yung Jake, who blurs the line between rapper and artist while revealing very little about the person behind the art, is very much of the internet age using it to great effect to gain attention. For the Space Program group show, Yung Jake will present a sculptural work based on found images and materials. Jonas Lund creates artwork based on algorithms that dictate what the final piece should look like, taking technology to a new level though even he says it has mixed results and that it still has a human side in how the artist translates the data and puts it into practice. Taking a step back to more traditional territory, Pablo Rasgado has created a pair of sculptural works from columns that were removed from the site to make the gallery space while Rafaël Rozendaal will be showing embroidered textiles that represent popular websites that were produced on the shores of The Black Sea. A six by twenty foot drawing that addresses drug related violence in Colombia will be shown by Camilo Restrepo at the Space Program exhibition and finally Melbourne based artist Michael Staniak will have a new series of paintings exploring the idea permanence can be an aspect of digital work.
The Space Program group show will open on 10th January 2015 at Steve Turner Contemporary in Los Angeles and will run until February 7th 2015.
To join the space program sign up to My Widewalls today!