Throughout the history of art, artists have been making it interesting by experimenting with many painting techniques - from dripping and splattering, to impasto and body printing.
Take Steven Spazuk, for instance: he uses the flame of a candle or of a torch to create his paintings. Over the past decade and a half, he's been perfecting this method, managing to depict virtually everything this way.
A selection of his unique fire paintings will now be shown at Montreal's Station 16 Gallery, as part of a solo exhibition titled MINUIT MOINS UNE. This body of work comments on the fragility and current state of our planet and its environmental problems.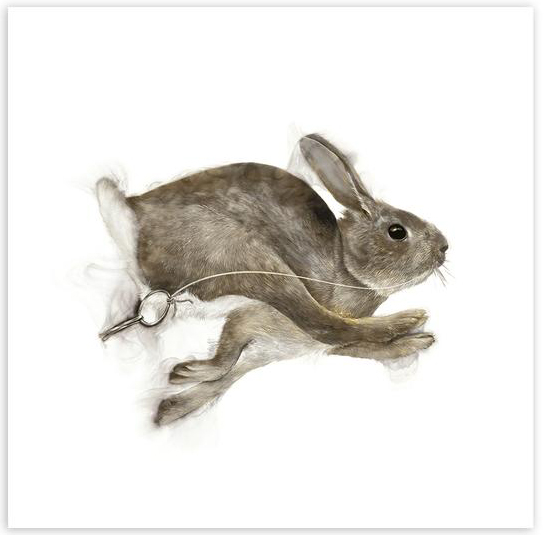 Minuit Moins Une
A resident of Montreal, Canada, Spazuk has been playing with fire his entire artistic career. His inspiration comes from a passion for humanity and all life forms, as well as the way we're treating and threatening our planet.
The fire paintings on view also reflect on the artist's fascination with fire both as a physical phenomenon and as a concept. For Spazuk, fire is light and warmth, but also something that brings pain and death; thus, a source of endless inspiration and endless possibilities.
As such, fire is also a symbol of fragility, which is what Spazuk talks about most in his art; in fact, he often refers to it as "the very essence of my work."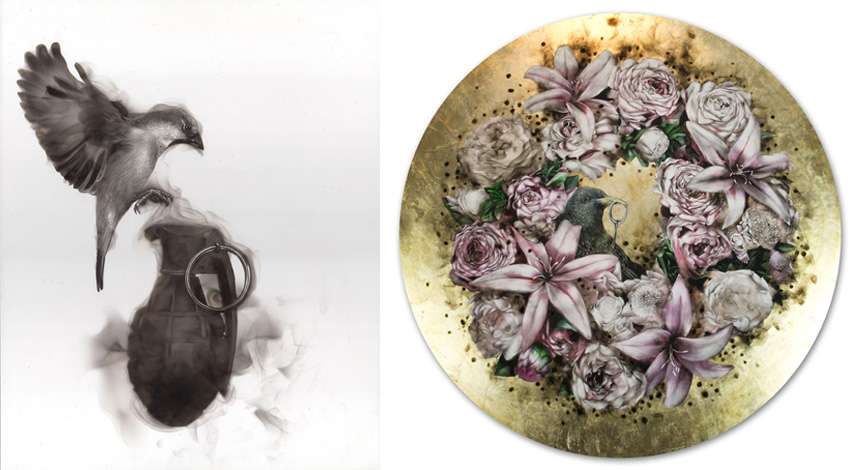 The Technique of Fumage
Spazuk's fumage technique is a result of long-term explorations and experimentations. The artist's paintbrush is not a traditional one - it is an open candle flame, which leaves a fine residue of carbon black, the product at the root of so many of our environmental issues nowadays. This deposit comes to create images with trails of smoke.
Using brushes and feathers, Spazuk intuitively sculpts the plumes of soot, in order to render light and shapes.
The transparency, fluidity, unpredictability, and plasticity of the soot influence the images that I create. The association of this medium with fire as both a constructive and destructive force is a constant factor in my creations.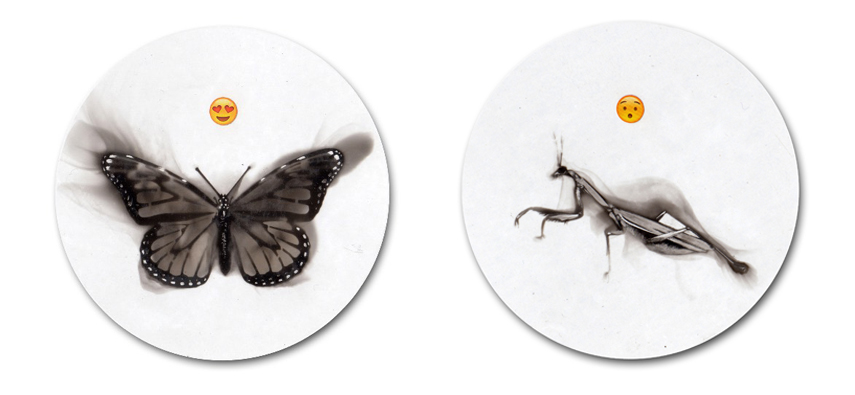 Spazuk Art Exhibition at Station 16 Gallery
Spazuk's fire paintings ooze in spontaneity and improvisation, yet they are highly meticulous and detailed. The idea of playing with lighters came to him in a dream, which only naturally led to a collaboration with none other than - Zippo. His art has been exhibited and featured in public and private collections worldwide.
Minuit Moins Une, an exhibition of works by Spazuk, will be on view at Station 16 Gallery in Montreal, Canada, from November 23rd through December 16th, 2017. The opening reception with the artist in attendance and live fire performances are scheduled for November 23rd from 6 pm to 9 pm.
Featured image: Spazuk - Grasshopper. All images courtesy Station 16 Gallery.