A juried contemporary art show, Spectrum Indian Wells debuted last year with an aim to reach hundreds of thousands of art fans. Coming back for its second edition, the annual four-day art event will take place in the heart of the Coachella Valley this March, creatively fusing innovative art with a luxurious venue and gorgeous desert surroundings. The fair will once again welcome top galleries, art publishers and established studio artists from across the U.S. and around the world, along with art talks, special entertainment, and curated projects. Owned and produced by Redwood Media Group, the event will bring a much needed arts-and-culture element to an area and time of year rich with sporting events, cultural happenings, and music festivals. For hundreds of thousands of tennis fans descending upon Indian Wells every March for the BNP Paribas Open, the fair will offer an exciting opportunity to experience art at its finest in a sleek, gallery-style exhibition space. The audience will have an opportunity to view and interact with site-specific works and performance pieces by leading international artists. The special programs and exhibitions at Spectrum Indian Wells showcase the thriving art landscape of the Coachella Valley.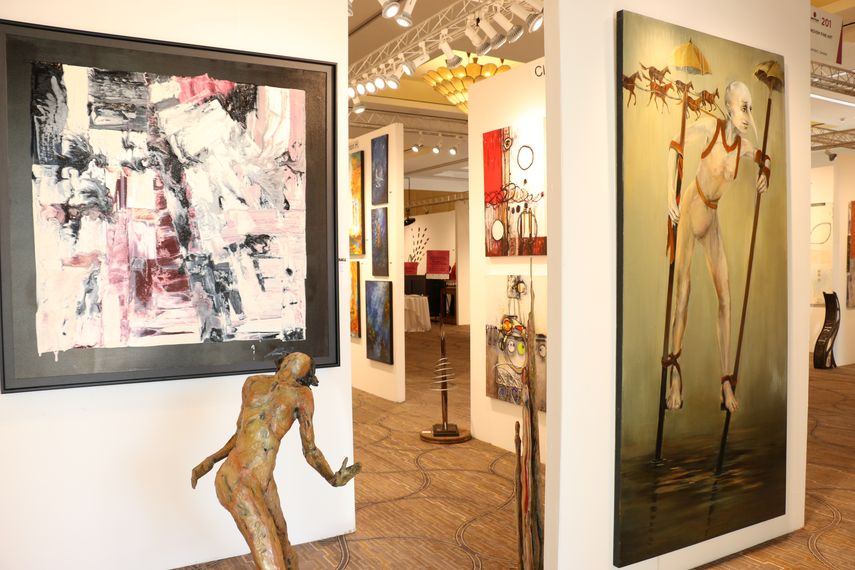 Spectrum Indian Wells 2017 Program
"We are excited to be back in the Coachella Valley for the second year. It was great to bring this type of show to the area last year and we can't wait to build upon it to make it even better," stated Eric Smith, the president and CEO of Redwood Media Group. For this year's edition, Redwood Media Group is planning some really exciting elements and partnering with fantastic community organizations, offering residents and visitors an opportunity to experience something truly unique. Spectrum Indian Wells will feature an array of multi-faceted programs for artistic expression and diversity, including site-specific projects ranging from art talks and demonstrations to dynamic new medium works, as well as a curated selection of emerging and spotlight artists. The fair hasn't announced their full list of exhibitors yet, but some of the participants include Renssen Art Gallery from the Netherlands, James Paterson Sculpture of Canada, New Mexico's Inart Gallery, and New York's JBIS Contemporary, with mediums ranging from painting and photography to sculpture, glassworks, and more.
The Spectrum Indian Wells Floorplan
Celebrating Art in the Coachella Valley
The breathtakingly gorgeous Coachella Valley is a place where luxurious lifestyles meet rugged desert landscapes. Replete with top-tier golf courses, spas, and restaurants, Indian Wells and the surrounding communities in the Coachella Valley provide visitors with the ultimate in recreation, rejuvenation, and scenic beauty. As a unique place where exceptional art meets an equally stunning backdrop, Spectrum Indian Wells will take place at the Renaissance Indian Wells Resort & Spa, a lavish resort nestled against the backdrop of the Santa Rosa and San Jacinto Mountains.
The Location
Practical Information
Spectrum Indian Wells will take place at the Renaissance Indian Wells Resort & Spa located in the heart of California's Coachella Valley from March 16th until March 19th, 2017. The Opening Night Preview will be organized on Thursday, March 16th from 5 to 8pm. The fair will be open for visitors from 12 to 8pm on Friday, 12 to 7pm on Saturday and 11am to 5pm on Sunday. Tickets for Spectrum Indian Wells's Opening Night Preview Party are priced at $50 online and $60 at the door. General admission tickets are $20 online and $30 at the door. Free general admission will be granted to anyone with a ticket to the BNP Paribas Open. For more information, visit the official website.
Featured image: SPECTRUM Indian Wells 2016. All images courtesy of SPECTRUM Indian Wells.