Each first week of December, Miami becomes the favorite meeting place for the international art world crowd. Once again, Miami Art Week will take over the city, gathering world's top gallerists, artists, curators, collectors and enthusiasts.
As part of this dense and vibrant cultural event, Spectrum Miami returns for another strong edition, co-locating with Red Dot Art Fair. It will be hosted by the Arts & Entertainment District, Miami's new cultural center still being defined by the burgeoning creative scene. A curated contemporary art show featuring an international slate of artists and galleries, Spectrum Miami 2017 is where contemporary meets extraordinary.
Expecting tens thousands of visitors, the fair will present top galleries and artists from the United States and around the world. In addition, this five-day fine art experience will feature Art Labs, Art Talks, Meet the Artist sessions, music, entertainment, and other special events.
Once again, Spectrum Miami will also be hosting ArtSpot Miami Art Show. This stand-alone event inside the show will feature a carefully selected modern, contemporary and cutting-edge galleries with strong curatorial programs and their represented artists.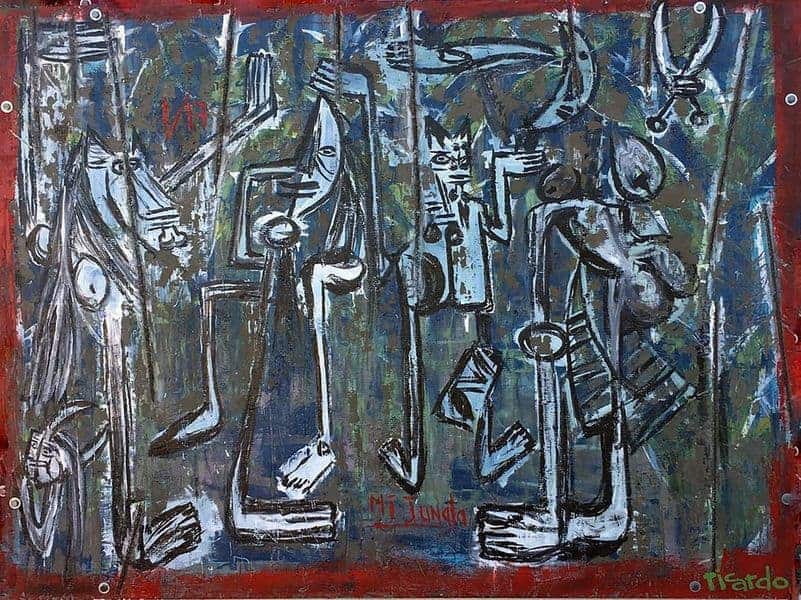 Spectrum Miami Beach 2017 Exhibitors
Spectrum Miami is gearing up to be an unforgettable five-day experience featuring a wide range of innovative exhibiting artists, dealers, and publishers from across the globe. Be sure not to miss booths by Gallery NK from Washington, an artist owned gallery dedicated to creating beautiful environments, Ralwins Art Gallery from Ellaville, seriously involved in the promotion of upcoming and emerging artists, ART UpCLOSE from New York, a marketing platform featuring the work of contemporary artists working in various mediums and disciplines, DH Gallery of International Artists from Newnan, dedicated to finding and growing international artists to become mainstays in the art industry, and Irreversible Projects from Miami, a multidisciplinary collective for emerging and established artists, among others.
Exhibitors List
The Programming
For the 2017 edition, Spectrum Miami has prepared specially curated programs showcasing exhibitors, art industry professionals, and select nonprofits and institutions. The fair will provide a dynamic experience for the audience to view and interact with site-specific and performance works by leading international artists, at the same time showcasing the thriving art landscape of Miami.
Featured programs Art Labs, LaunchPad, Spotlight, and Art Talks are all informed by this year's common curatorial theme – FUSION.  Following this curatorial theme, the fair will serve as the merging of artistic mediums, of exhibitors and collectors, and of the countless galleries and artists who come together to showcase their work.
Art Labs will feature specially curated projects by leading galleries, art institutions, and art collectives within the show. Visitors will have an opportunity to experience the piece Our Path by sculptor James West of Studio Wild West, a monumental, contemporary outdoor sculpture delicately laced with intricate laser carvings that celebrate the natural world. An installation A Walk in the Clouds is another unforgettable display of nature's most wondrous creations. Curated by Noor Blazekovic of Irreversible Projects, with the support of Jane Hart of Lemon Sky Projects and Neil Gold of Galleria Farms, it is an elaborate sensory experience, featuring approximately 2000 freshly cut flowers of multiple colors that will form a circular arena-like structure – each suspended from the ceiling.
As part of the LaunchPad, Spectrum Miami selects an emerging, unrepresented artist to create an exhibition at the show. Selected in collaboration with local art institutions and galleries, this year's LaunchPad artist will be Alicia Rodriguez, an emerging glass sculpture artist.
The Spotlight Artists Program will once again provide collectors a focused look at several cutting-edge artists who will each be creating a site-specific exhibition. This year's Spotlight Artists are Robert Peterson, known for his color-saturated, spontaneous realism celebrity portraits, Shannon Defreitas, who paints the bodies of her subjects and then collaborates with a photographer who photographs the bodies to create a unique abstract image full of color, Thomas Wargin, an artist-inventor using a blend of old and new practices to create sculptures that are whimsical, unconventional, and mischievous, and Paul Chang, known for his abstract impressionist paintings inspired by the nature that surrounds him.
Other highlights include a very special exhibit at Red Dot Miami by Ricardo Cardenas curated by Mariavelia Savino, an artist who has created artwork with acrylic on steel and concrete salvaged from the recent earthquake in Mexico, the exhibition by Marielle Plaisir at Red Dot Miami, a French-Caribbean artist exhibiting a rare collection of tapestries, and an exhibition by Sergio Valenzuela "Valenz" presented by Arte Collective at Red Dot Miami, the widely acclaimed artist known for his abstract work portraying chairs, ladders and beds.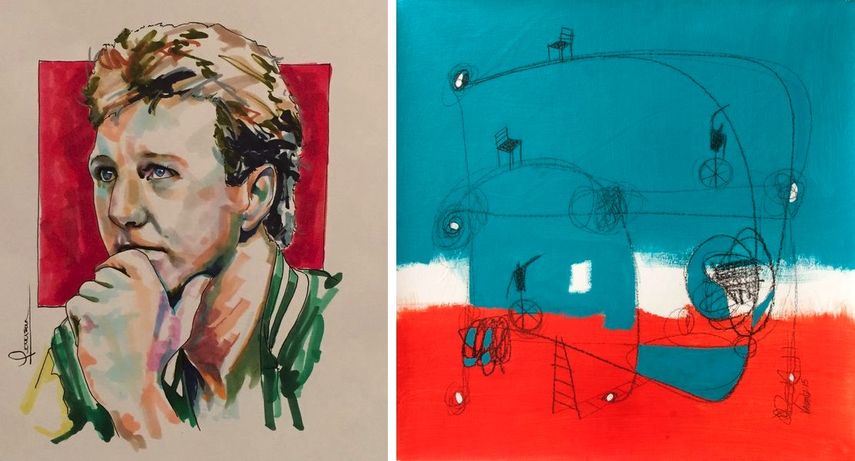 ArtSpot Miami Art Show
A show within a show, this year's ArtSpot Miami Art Show will present carefully selected modern, contemporary and cutting-edge galleries with a strong Latin-American emphasis.
Curated by Aldo Castillo, an award-winning art dealer and curator and one of the most respected authorities on modern and contemporary art, the fifth edition of ArtSpot Miami Art will specialize in modern and contemporary art with an emphasis on international and Latin American artists.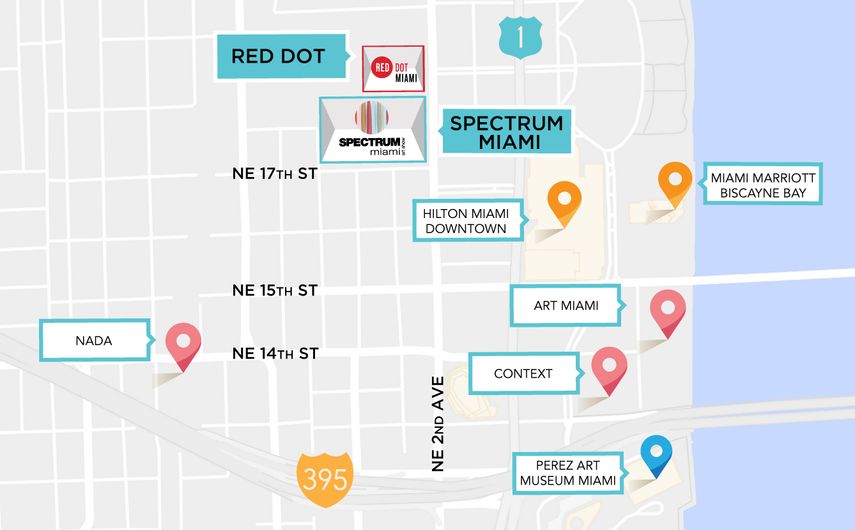 Practical Information
Spectrum Miami Beach 2017 will take place at the Arts & Entertainment District in Miami from December 6th until December 10th, 2017. The opening night preview party will take place on Wednesday, December 6th, from 6 to 10 p.m. The doors of the fair will be open to the public from 1 to 9 p.m. on Thursday and Saturday, from 1 to 10 p.m. on Friday and from 12 to 5 p.m. on Sunday.
The price of the Opening Night/5-Day Pass will be $75 online ($85 at the event), $50 online ($60 at the event) for the Opening Night Preview Pass, while the price of the General Admission, 1-Day Pass will be $25 online ($30 at the event). The price for the Seniors will be $15 online ($20 at the event) and for Students $10 online ($15 at the event). Tickets are available and can be purchased through Eventbrite.
For more information, visit the official website of the fair.
SPECTRUM Miami Beach 2017 Floor Plan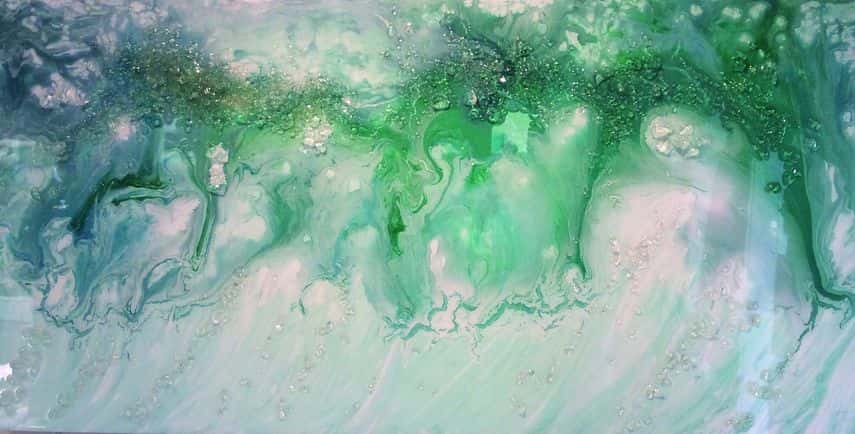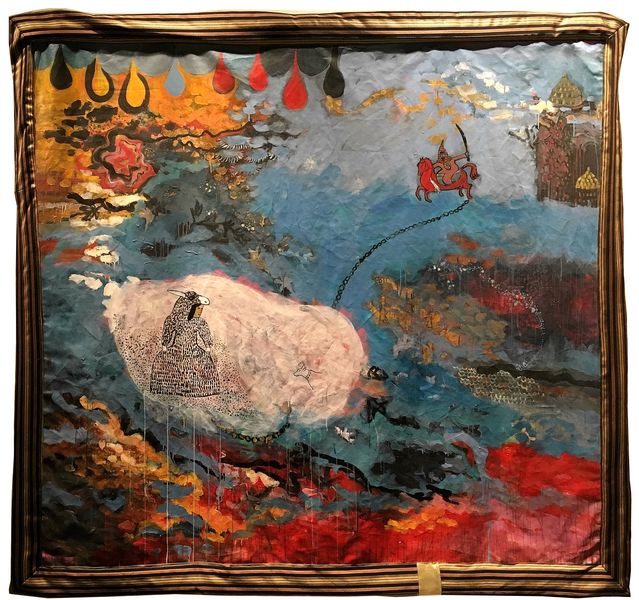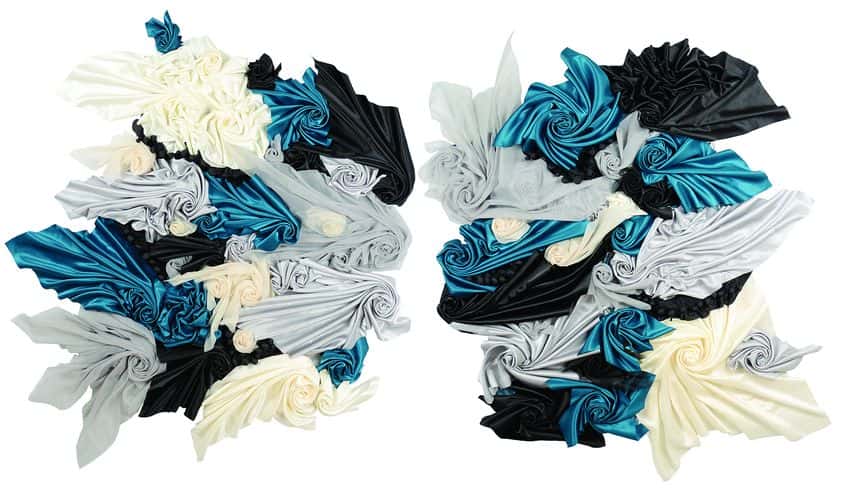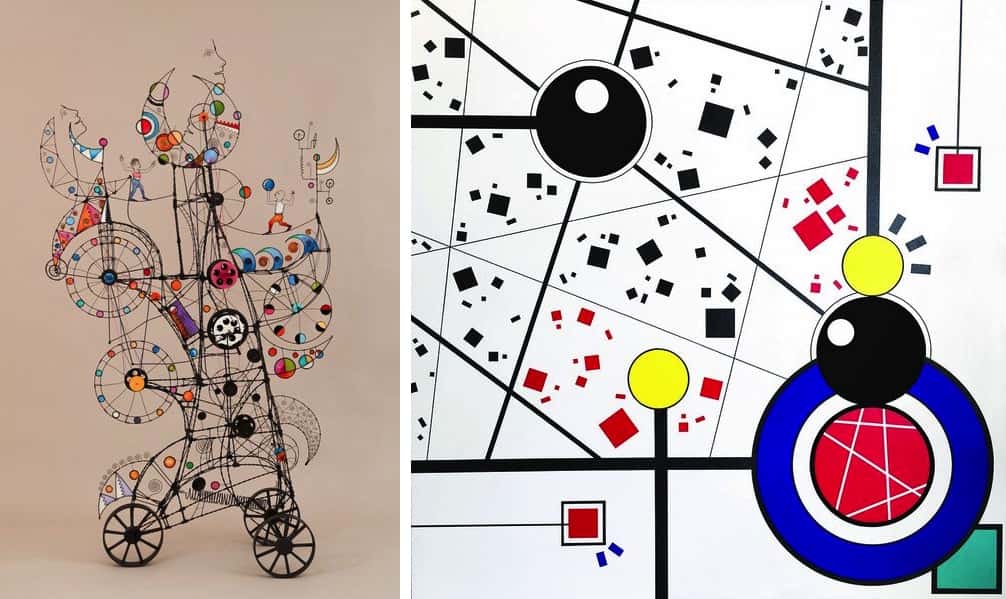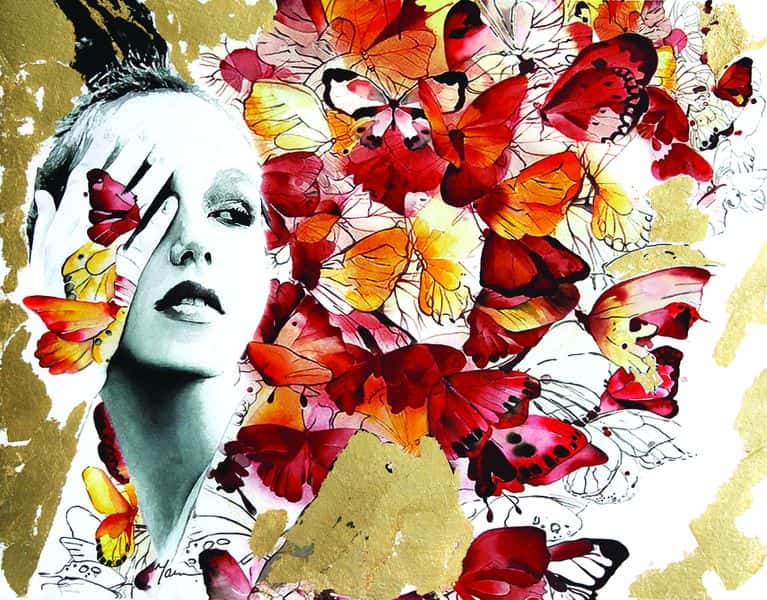 Featured image: Marielle Plaisir - Skin of the Donkey (detail). All images courtesy SPECTRUM Miami.