November has come and brought new exhibitions around London. On the 13th November, StolenSpace Gallery held the opening reception for the 'Spectrum' group show, as ususal treating its followers with amazing artworks by various artists. As the title suggests, the focus of the exhibition is on colours. In fact, 'spectrum' is a word introduced by Newton to indicate the rainbow of colours that is visible when white light goes through a prism. Later on it acquired a wider meaning, also referring to both light intensity and power, thus meaning spectral density. Such spectral density runs both through the body of work on display at StolenSpace and the evocative titles of each single artwork.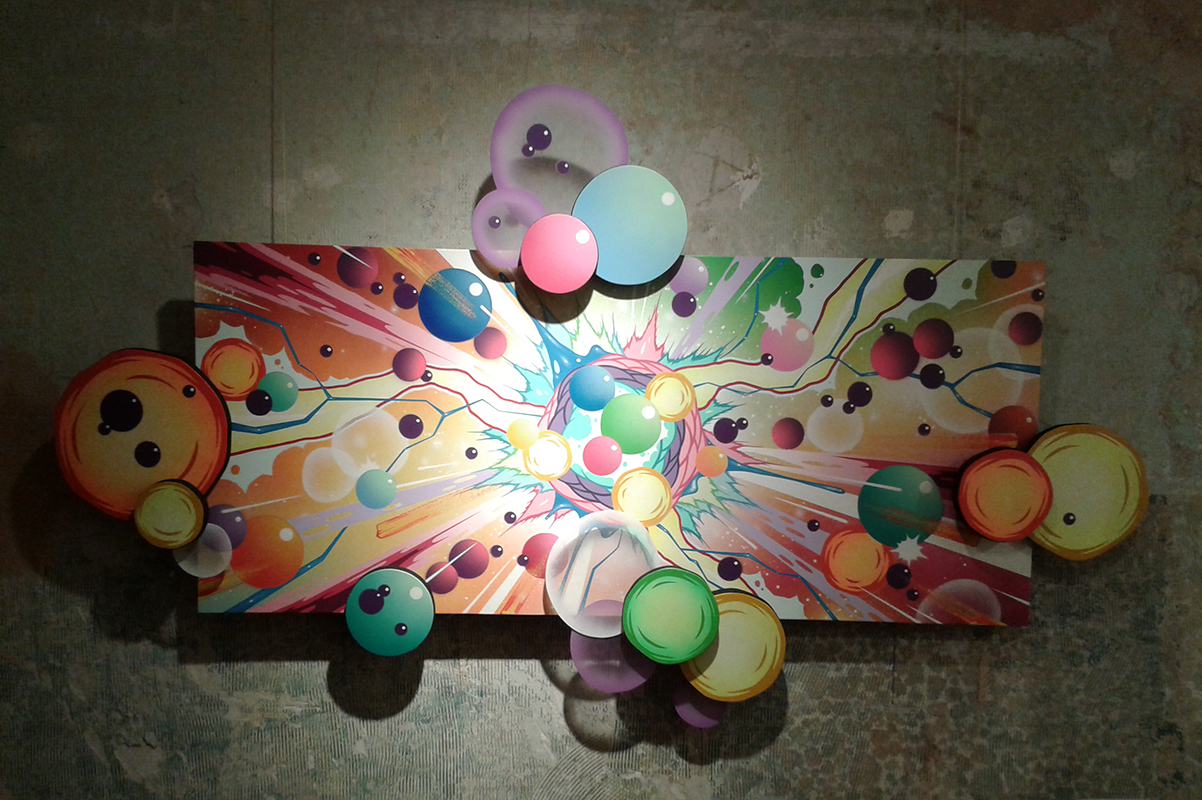 Coloured Spectrum
At the entrance, the visitor is welcomed by the 'Birth of the Neon Bible' by the skilled McAttee – a mixed media explosion of coloured bubbles – and by Ronzo's 'Sick Cloud' vomiting a rainbow. The focus on the spectrum of colours also marks the beautiful portrait of 'Simone Signoret' by the French stencil master C215.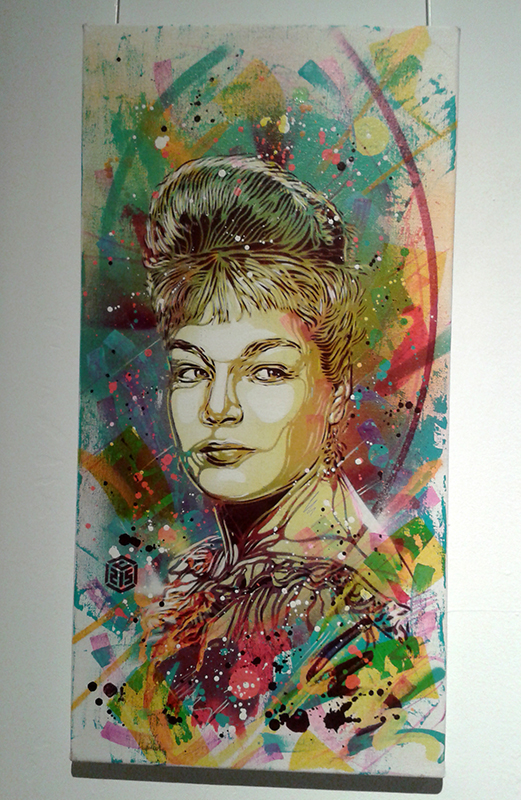 The three 'Capsules' by Crystal Wagner, whose work is shown for the first time at StolenSpace, are made of cut paper, wood and paint with the outcome of a very intricate mix of 3D different shapes interwoven with each other to create vivid spirals of colours. In their 'Spectrum Pen', Kay & Sunny offer a mesmerising picture, consisting of coloured lines they drew with a ball point pen. In his usual stylised manner, the Italian Alo plays in 'Girl' with blue, pink and red.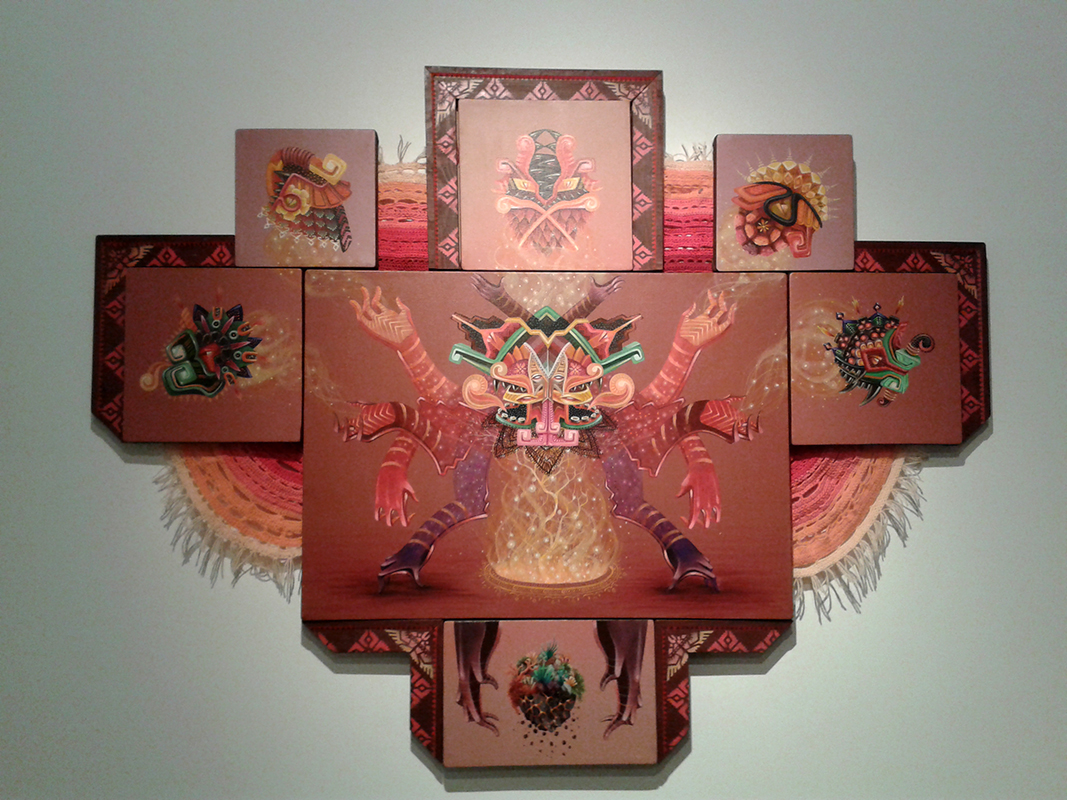 The eye catching 'Las Cinquo Raices' by the newly introduced artist Curiot is a very complex work. Drawing from Aztecan paintings and alluding to Mexican traditions, El Curiot depicts mythical beasts blending human and animal forms and adding geometric patterns.
Spectral Intensity
A spectral density focused less on colours and more on intensity in itself characterises the other works. 'The Sad Birdy Clown II' by the talented Miss Van depicts a lady clown with a beak instead of a nose and an intense, touching and powerfully sad look on her face.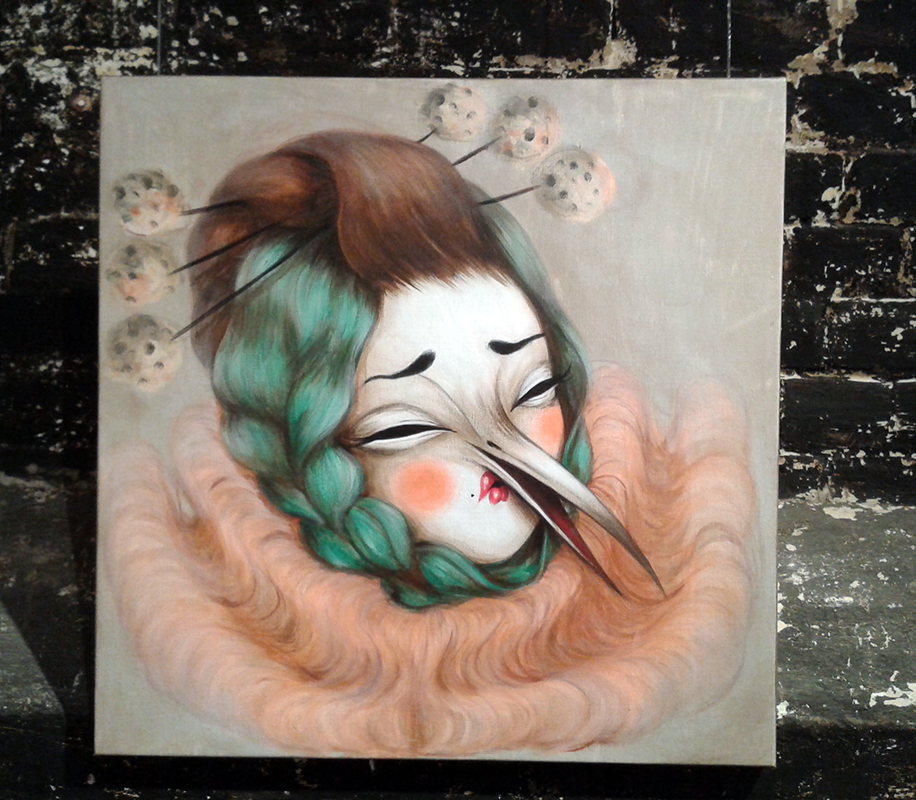 Ben Frost worked on various pharmaceutical packaging, thus bringing the attention on the intensity connected to different medical conditions, while depicting upset faces always with a hint of colour.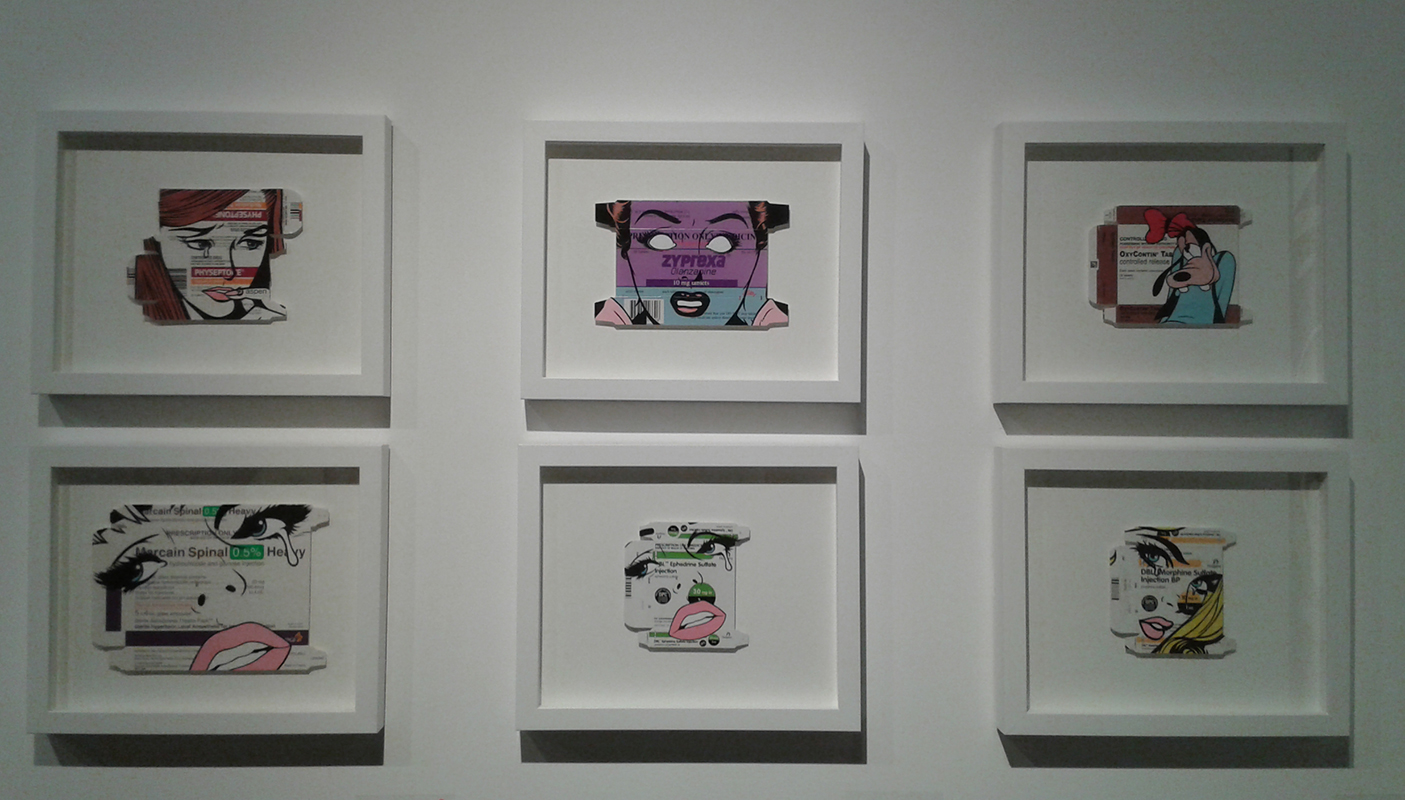 In 'Villain' Hueman privileges dark tones and portrays a deconstructed face. The multi-layered stencil 'Losing Days' by Snik shows the face of a woman, half covered by her hair and with a concentrated and entranced countenance.Beautifully simple and powerfully intense is 'A Moment of Solitude' by Jana & JS, showing with StolenSpace Gallery for the first time. The very clean figure of a lady in a blue dress is curled up on part of a salvaged round-shaped wood.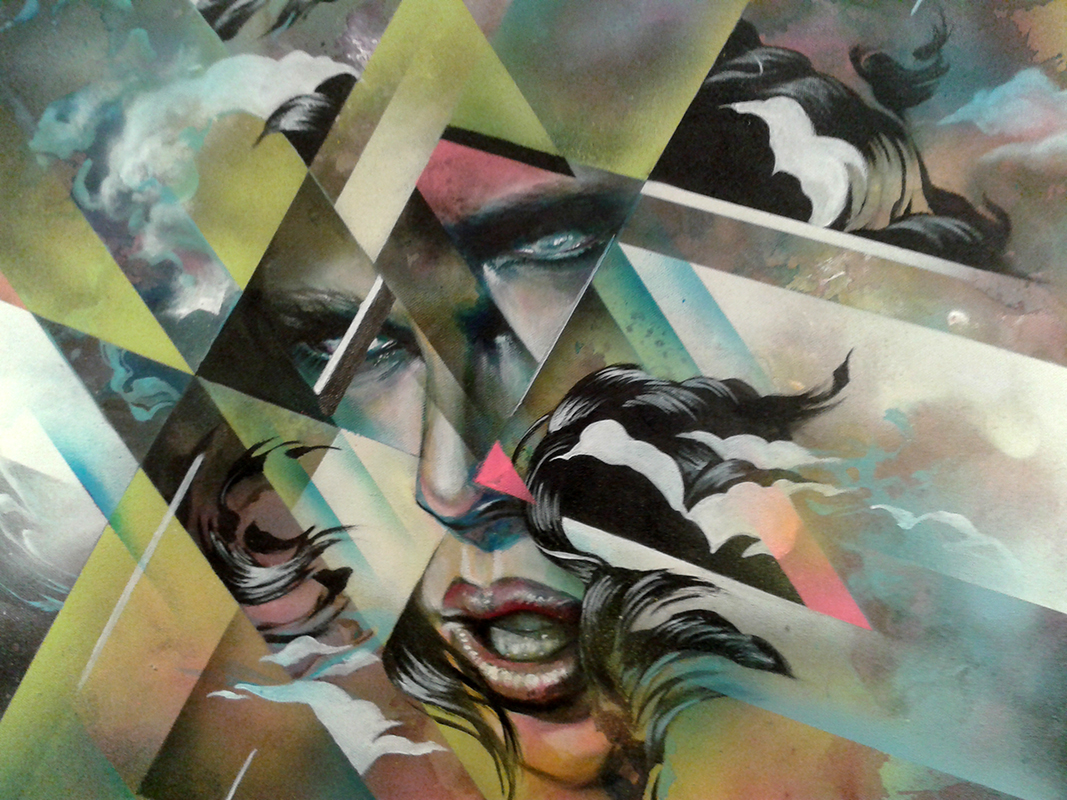 These are only some of the artists featured in 'Spectrum', which also includes works by Broken Fingaz, Arth Daniels, D*Face, Max Rippon (Ripo), Charlie Anderson, David Bray, WTM, Paul Stephenson and Maya Hayuk.