Considered as a pioneer of the street art movement in France, Speedy Graphito is often lauded for bringing the avant-garde to the streets and inspiring a generation of future artists. Ever since the 1980s, he has been inventing and developing his pictorial language and code which is filled with iconoclastic and satirical elements depicting our society. The prolific artist's oeuvre doesn't end with graffiti and street art, in fact, he is well-known for using all forms of Art expressions, including painting, installation, sculpture, photography and movie. Back in the 2000, when Internet was not as widespread as today, the creative force behind Speedy Graphito yearned for some kind of recognition and sharing. So the French artist decided to create his own Gallery on internet, named PANORAMART. Fifteen years after its creation, artists represented in the virtual gallery are making a comeback. Organized by Speedy Graphito with Artsuggest, PANORAMART EXPERIENCE will feature several names which were spawned by the masterful work of Speedy, mixing different styles under spray and stencils.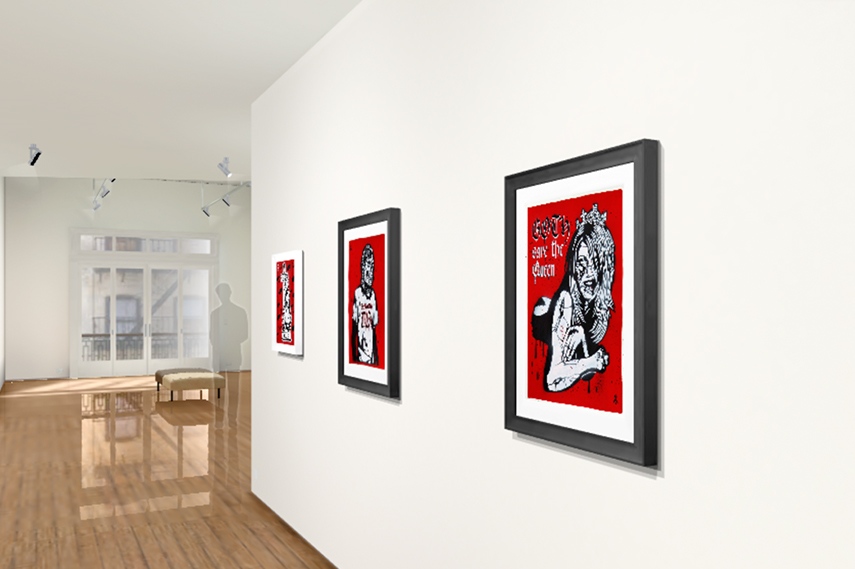 Chaotic World of Appropriated Imagery from Pop Culture and Commercialism
A glorious and global 30+ year career of Speedy Graphito started back in Paris during the early 80's. Snappy graphics and colorings characterized his work which, over the course of years, found its way outside of the streets of Paris and into the cities across the world. His powerful and innovative style eventually got to influence, and even generate, a completely new generation of urban artists. Even though the prolific artist keeps reinventing himself, rediscovering new outlooks on life, art, and he keeps shaking things up, his vibrant style of mixed pop culture images and commercialism cemented his work as instantly-recognizable. Superheroes, trademarks and a variety of pop culture icons and motifs are found throughout his art, expressing the artist's view on the collective unconscious and the society around us. It is all wrapped up in a joyful explosion of bright colors, popping images and almost collage-like setting of different characters and symbols. You could see one of the Powerpuff girls in the same image with Gollum, Fred Flinstone, Shrek and Mario, with each character clearly standing out and not fitting in, but somehow they co-exist in the creative context of Speedy Graphito. The seemingly chaotic world of Speedy is thriving with appropriated imagery from popular culture which questions the norms and principles of our Western cultural identity.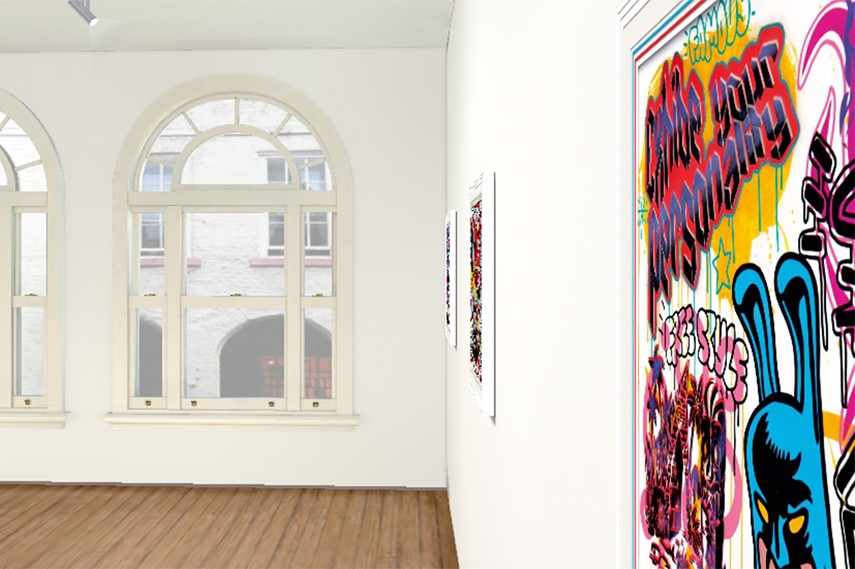 Speedy Graphito Keeps Reinventing Himself and Rediscovering his Style
Managed by Eva Muse, a virtual galerist, Speedy Graphito's own Internet Gallery PANORAMART featured some virtual artists who are coming back, 15 years later, for a brand new show. Back when Olivier Rizzo, aka Speedy Graphito, wasn't as known as he is today, his style was marked by simplicity and directness, oftentimes even flirting with painterly abstraction. Gradually it developed into the mould-breaking art which blurs the lines between pop, folk, personal experience and collective nostalgia. The represented artists on PANORAMART were totally different, each having their own style and aesthetics, much like the assemblages of Speedy. The creators included were Greg Harding from Belgium, a punk rebel from Bordeaux - Trash Anderson, red haired Ornella Rosa, bedridden young girl from Asia - Oyo Caramel and a variety of other unique artists. Olivier Rizzo actually went to the St. Etienne School in Lyon, where he studied art in a Beaux-Arts style academic environment. He is well educated on all the classic tricks and techniques, which is sometimes clearly shown in his work. This pursuit of balance between high and low, past and present, form and story, idea and technique, is a result of the artist's conflicting background and ideology.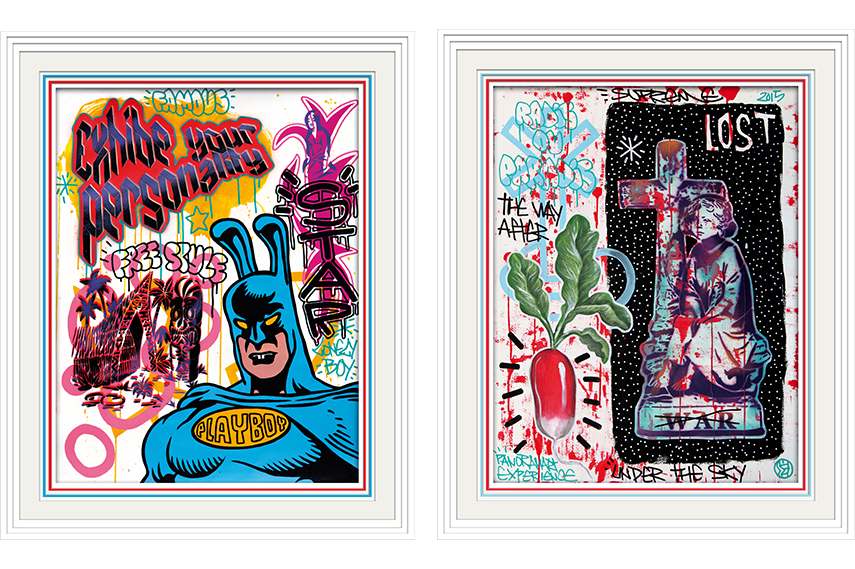 PANORAMART EXPERIENCE with Artsuggest Celebrates 15 years of Speedy Graphito's Virtual Endeavor
The new exhibition by Speedy Graphito in a new interactive 3D area is dubbed PANORAMART EXPERIENCE and it starts on December 14th, created by Speedy himself who is celebrating 15 years of his own Internet Gallery. Displaying a variety of styles on paper works, the show will feature Speedy's works from the time when he was still unknown. As part of the celebration and event, Speedy Graphito will be promoting the movie Ainsi soit Lapinture with a collector box offered on sale. The special Wooden USB and photo Box bundle painted by the artist and numbered out of 100 will include the movie and 5 postcards. Every bundle and key are engraved with the artist's logo and painted on the back with spray and marker or stencil. Each key is unique and they come in a limited edition of 100. The customized bundle is created in collaboration with artsuggest.com and provides a truly unique way to own a piece of Speedy Graphito's universe. In the past years, the French artist has developed a strong presence in the U.S. and managed to garner international attention. His paintings, sculptures and large-scale installations and murals have been acquired by private collections from across the world, and his influence on the art market continues to grow, especially in the United States.
All images courtesy of Artsuggest