Olivier Rizzo, aka Speedy Graphito, is slowly but surely ensuring his influence on the American art market. One of the pioneers of the French Street Art movement started to build his presence in the U.S. with his first U.S. solo exhibition at the Fabien Castanier Gallery in Miami in fall 2011. This February, the same gallery will host Speedy Graphito's third exhibition in its organization. The pop-up exhibition titled HYPNOTIC is on view from 14th till 18th February at L.M.N.T. running parallel to the Art Wynwood in Miami. It is co-organized by FAAM, Fine Art Auctions Miami, the leading fine art auction house in Florida and in partnership with SANDOW, which builds innovative, design-driven brands and businesses and has been instrumental in helping to introduce Speedy's work in the United States. This exhibition is part of a series of events organized in conjunction with FAAM's major Street Art auction on February 18.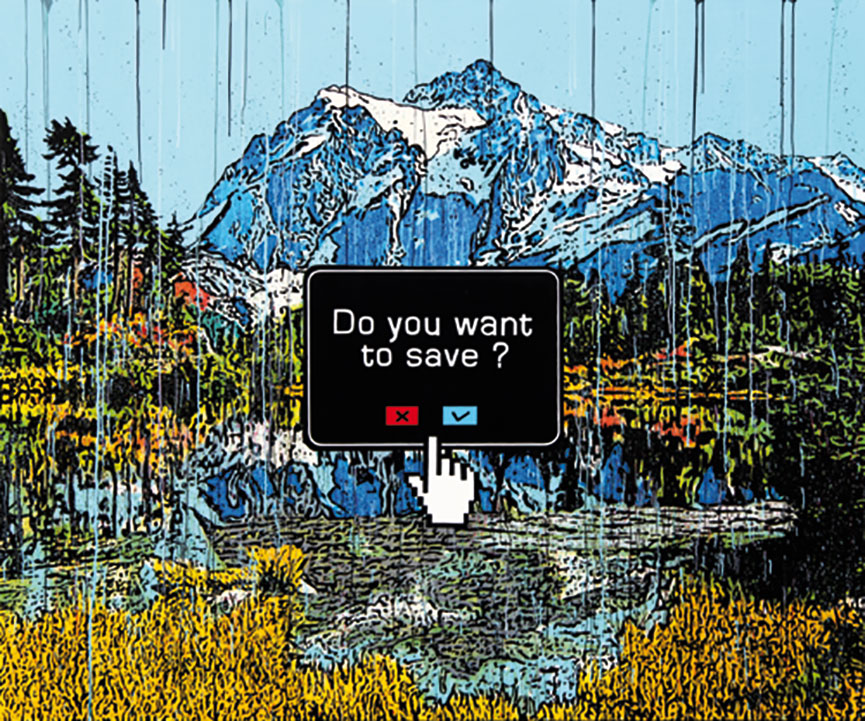 HYPNOTIC
HYPNOTIC will feature new works by Speedy Graphito, works that explore the transformation of images we see in the media and popular culture. We know and admire Speedy for his exploration of commercialism and references to pop cultural images and icons. More precisely, the collective memory of iconic imagery is what he is attracted to. His work shows influences of the Fifties in America, cartoons and comics and images in Maya culture. Speedy is particularly influenced by the iconography of Disney characters and video games. Through his work he questions the norms and principles of our Western cultural identity. A superhero or a character from Walt Disney World is part of the culture. This is a reference of the product more than an artistic reference. He himself is a brand, as he once said. Speedy believes that art is a kind of consumer product and he simply feeds a market.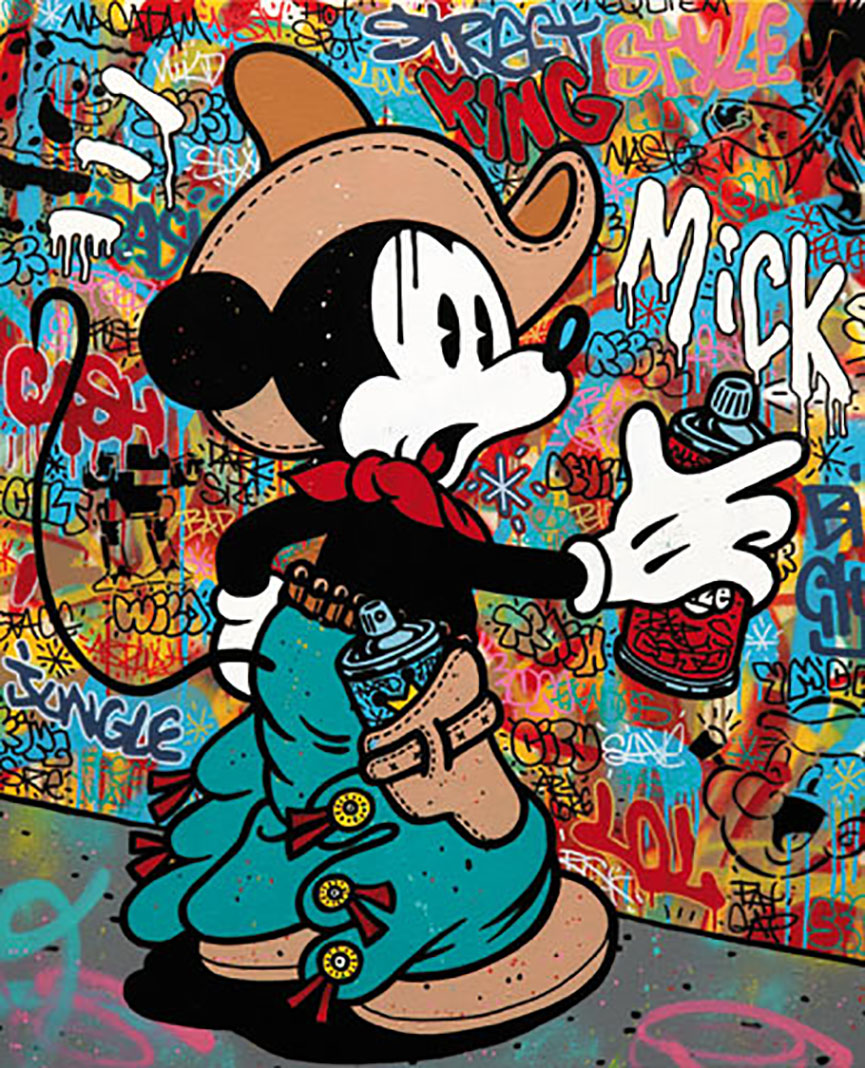 Each one of Speedy Graphito's paintings is a critical and satirical review of the society. We can find social issues incorporated in his work such as the crisis, the art market, and more recently how the Internet has changed the perception and movement of images. Today we are saturated or rather hypnotized with images. The exhibition at the Fabien Castanier Gallery this February explores our system of perception of the image in the age of digital over-consumption. Besides paintings, Graphito's admirers will also have an opportunity to see his sculptures and video installations. Graphito uses all forms of expressions but he is first of all a painter. He has always been a painter. Street art is rather an extension of his work.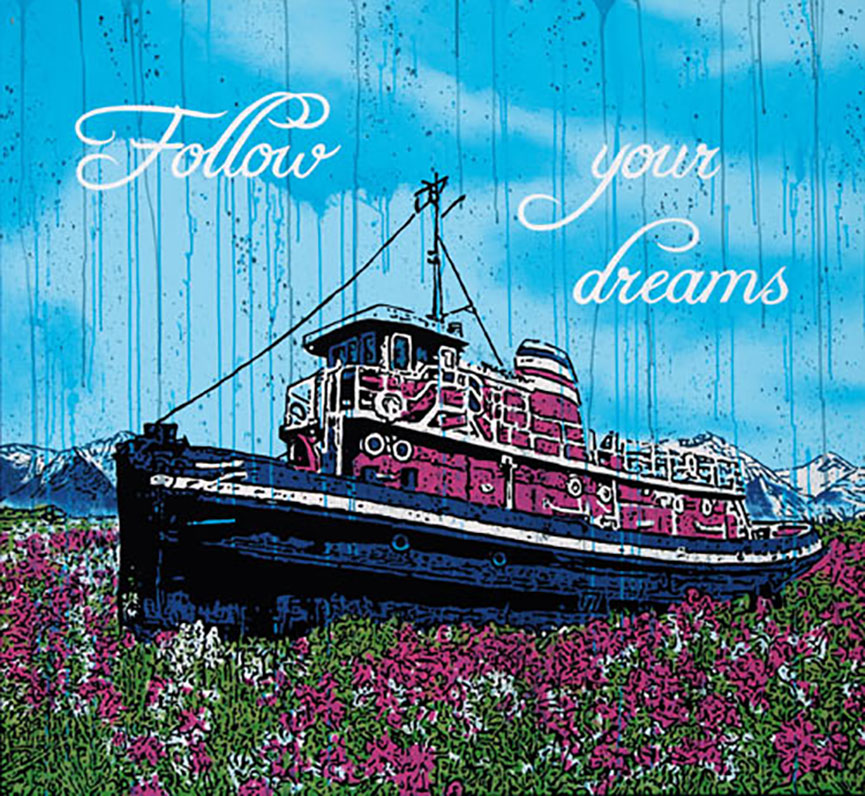 Figuration Libre
It was in the 80s, after Figuration Libre when he came on the market, more precisely on the street. This movement shaped him as an artist. It spoke to him with its palette, cartoon-like style and energy.  Besides Figuration Libre, his work is largely influenced by his studies of Picasso, Miró and Warhol and we can see how Speedy is unable to decide which stylistic expression is more inclined so he mixes languages using both abstraction and figuration. A powerful effect of his paintings is supported by bright and vivid colors and raw style. It is at this time that he made his first stencils on the street and began painting under the name Speedy Graphito.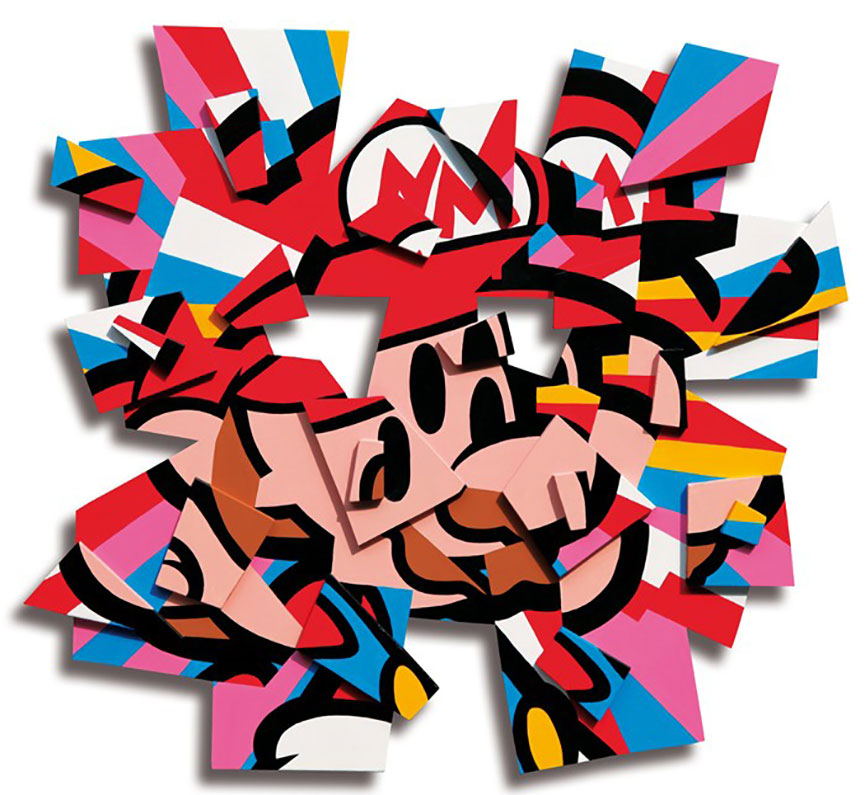 Speedy Graphito - Background
Olivier Rizzo, aka SPEEDY GRAPHITO, was born in Paris in 1961.  He graduated from the School of Art Estienne in Paris in 1983 and since then he has built his name as one of the major figures in urban contemporary art.  He is recognized as one of the pioneers of the French "Street Art" movement and his works are found in private and public collections worldwide.