The first ever Speedy Graphito retrospective is now ready to take place within a respectable museum in France at a time when urban art affirms its place in the world of contemporary creation. The French street artist, as one of the pioneers of the movement in his homeland, surely deserves such honor after more than thirty years on the scene and a remarkable portfolio of work he managed to build during his career. Curated by Fabien Castanier, the show will be put on view at Le Musée du Touquet-Paris-Plage and will feature some of his most iconic artworks spanning since the early 1980s.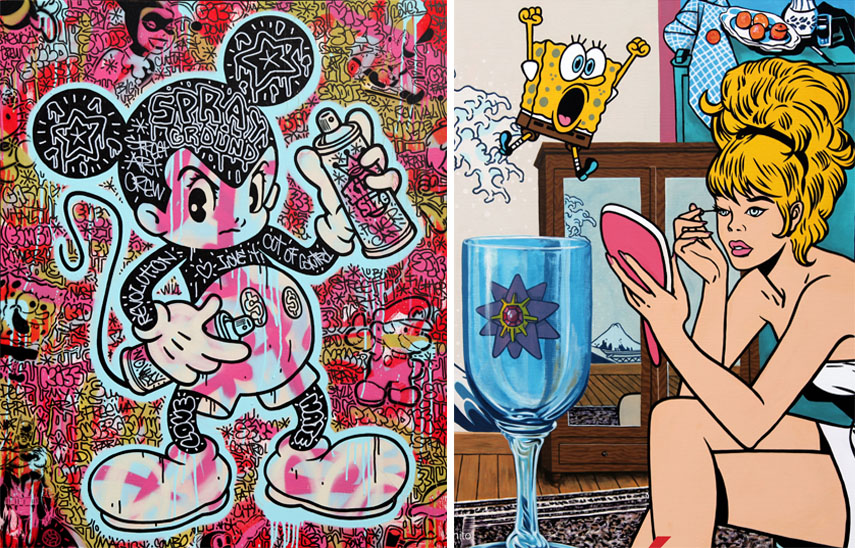 Un Art de Vivre
The grand Speedy Graphito retrospective will take us through his rich career in both thematic and chronological sense, offering a total of seventy artworks in form of paintings, drawings, sculptures, photographs, installations and videos. We will be able to enjoy his earliest pieces such as the famous La Rué vers l'art poster or the Lapinture character alongside recent works from the Mon histoire d'art series, which questions art and its legacy through a shifted perspective. His talent and extensive experience in the field of street art will also be reflected through works like the New Technologies series, as well as Urban Pop, which celebrates the art of graffiti and the street.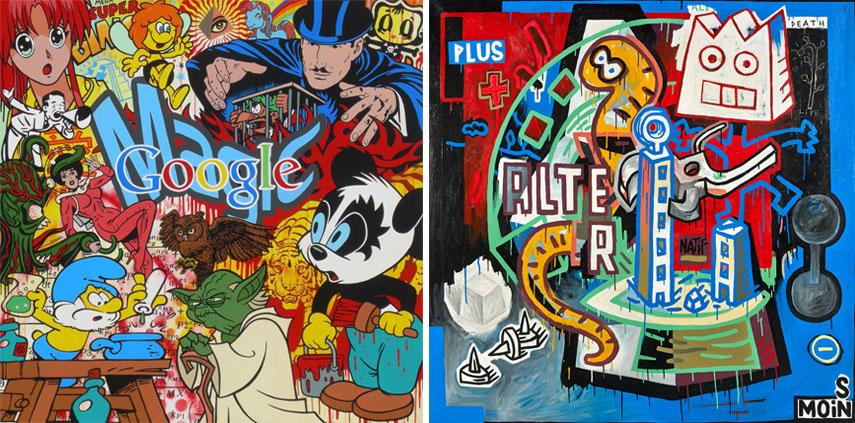 The Legend of the French Street Art
Questioning the concept of the image in a timeless space, where Snow White eats the Apple logo and Scrooge McDuck is a graffiti artist, Speedy Graphito began his journey on the streets of Paris. To date, he is perhaps most famous for his Lapinture character, who comes in all forms and ages. He is the copy of his creator - the painter - which the artist created in order to establish a relationship between his own artworks. Across a wide range of media, he draws inspiration from new technologies as well, creating pieces that unfold before the viewer in virtual reality and referencing the most iconic street imagery of popular culture. While looking at his art, we're bound to mentally reconstruct his pictures as they are broken and fragmented by the painter, engaged in a form of total abstraction. His works are controversial yet direct, in dialogue with the past while looking forward to the future.
Speedy Graphito Retrospective at Le Musée du Touquet-Paris-Plage
Un Art de Vivre, a retrospective of street works by Speedy Graphito, will be on view at Le Musée du Touquet-Paris-Plage in Le Touquet-Paris-Plage, France from October 22nd 2016 through May 21st 2017. Take the opportunity to take a look at a different history of art made by Graphito himself, which interrogates consumerist society here, at the beginning of our third millennium through the omnipresence of the image and the globalization of culture. The opening reception is scheduled for October 22nd at 5.30pm and the artist will be in attendance.
Featured images in slider: © @The1Point8; Malala, 1984. 130x200 cm; Jocactus. 130x200cm. All images courtesy Fabien Castanier Gallery.