Parlor Gallery, located in New Jersey, is ready to present their latest group exhibition to the world. Nineteen artists will have works exhibited in the new group exhibition at Parlor Gallery, entitled Spell Check. The show has been curated with the theme of text, characters and words being essential to the works of art on show. This new group exhibition at Parlor Gallery will feature a number of artists who have previously exhibited with the gallery, alongside a range of newcomers showcasing their text based artworks. Spell Check will include a range of artists who work in different mediums, from street art to sign painters, whose work is strongly linked with text and typography within their artworks. Parlor Gallery aims to showcase innovative works by new and established artists and curate pop-up exhibitions and participate in art fairs such as SCOPE Miami and SCOPE New York.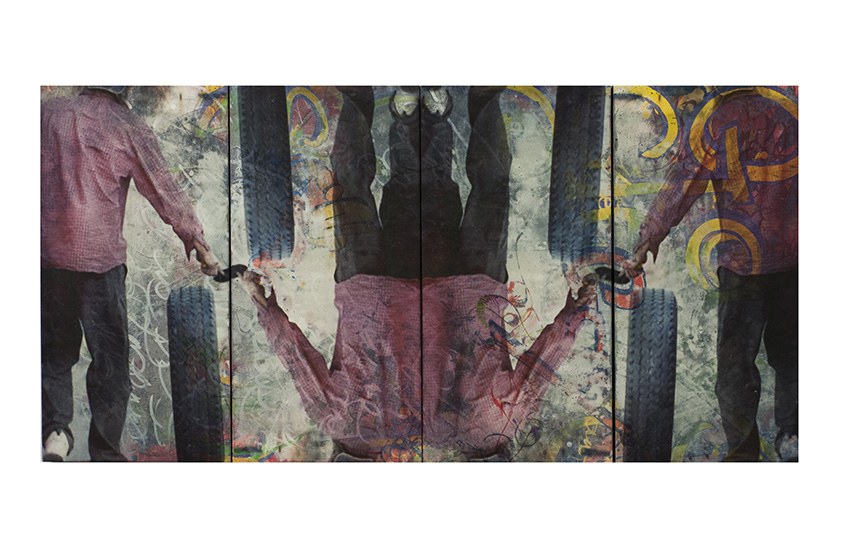 Spell Check Text & Typography
The Spell Check group exhibition at Parlor Gallery explores the world of words with a group of artists using text and typography within their artworks. Words form an important part in our understanding of the world around us, it is part of our human nature to try and interpret the written word whether or not we understand the meaning of the words or the language they are presented in. Words affect us in many ways, touching our psyche depending on how and where those texts are presented to us; this can also alter the meaning of those same words. The group exhibition at Parlor Gallery takes text as a starting point and presents the results in a variety of styles, from the artistic visions of Max Rippon and Nora Sands to the graphic styling of Keith Scharwath and Brooke Holloway, through to the appropriated images of Mark Goede with added text. If you have a liking for all things text based take a look at the work of Daniele Tozzi, aka Pepsy, in Word Play and the work of Ben Eine in his Heartfelt exhibition.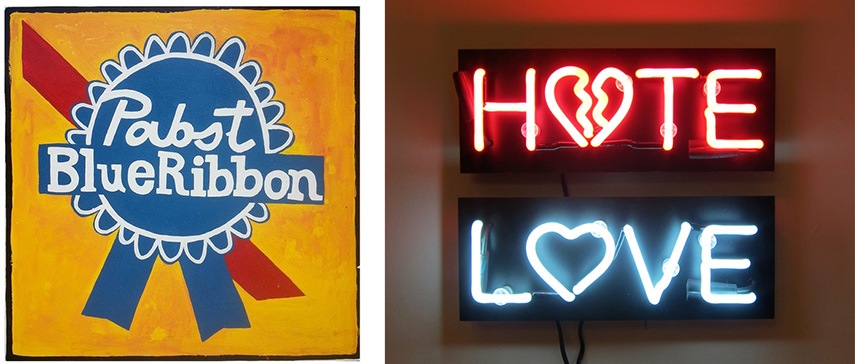 Spell Check at Parlor Gallery
Within the Spell Check group exhibition at Parlor Gallery, the viewer will find an amazing array of artworks exploring themes of text, typography and calligraphy. The nineteen artists exhibiting all have their own distinct styles within the area of text based works including the fascinating work of Barcelona based artist Max Rippon, who has gained much acclaim for his often stunning studio and mural works that play on the use of words, more of which you can explore in the Extracts With No Romance article. Pablo Power will exhibit some of his beautifully textured and layered images that concern themselves with the idea of patterns and history, wonderful examples of his work can be viewed in the A Circle Unbroken at No Romance article on his recent solo exhibition. The lost objects of Hyland Mather, aka X-O, take text into a different direction, with geometric assemblages that are usually formed from found objects, more of which can be seen in Balancing Act, a joint exhibition with Amanda Marie. Spell Check at Parlor Gallery offers a perfect opportunity for lovers of typography to immerse themselves in a world of words and texts from nineteen fascinating and wide ranging artists.
Full list of artists exhibiting at Spell Check: Jessy Nite, Brig Cirel, Jessica Lichtenstein, Pablo Power, Max Rippon, Ray Geary, Queen Andrea, Nora Mulheren, Allen Hampton Leper, Ryan Cronin, Keith Scharwath, Scotty Albrecht, Hyland Mather, Jonny Ruzzo, Brooke Holloway, Kevin Hebb, Mark Goede, Porkchop and gilf!
The group exhibition Spell Check opens at Parlor Gallery, New Jersey, on March 21st, 2015 and runs through until April 30th, 2015.
For all the latest exhibition news sign up to My Widewalls today!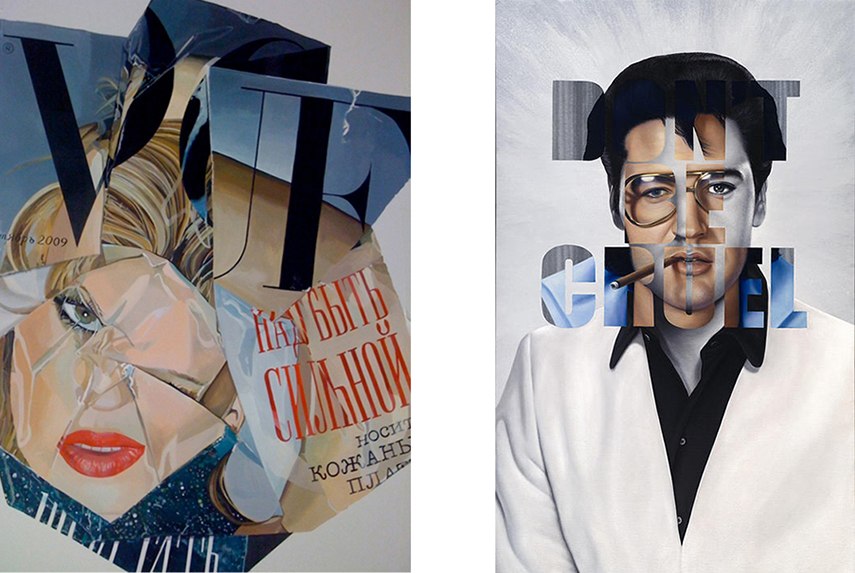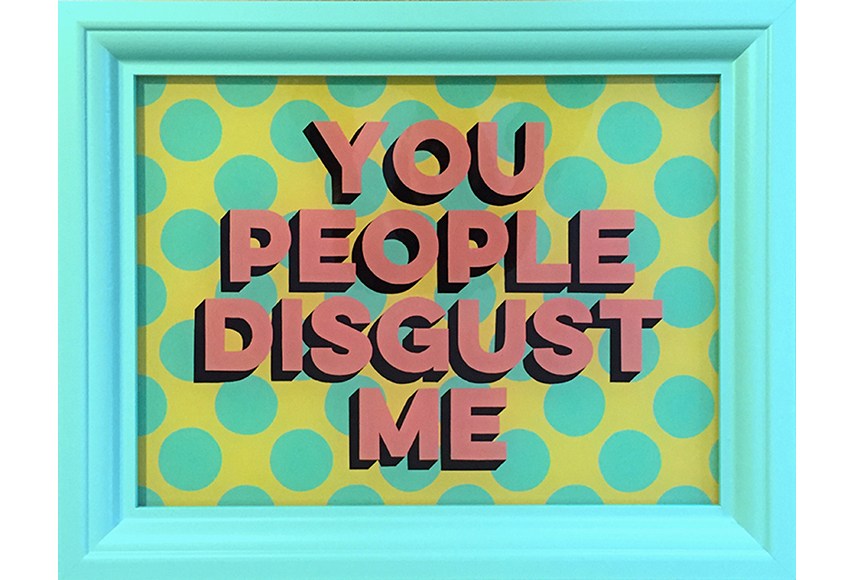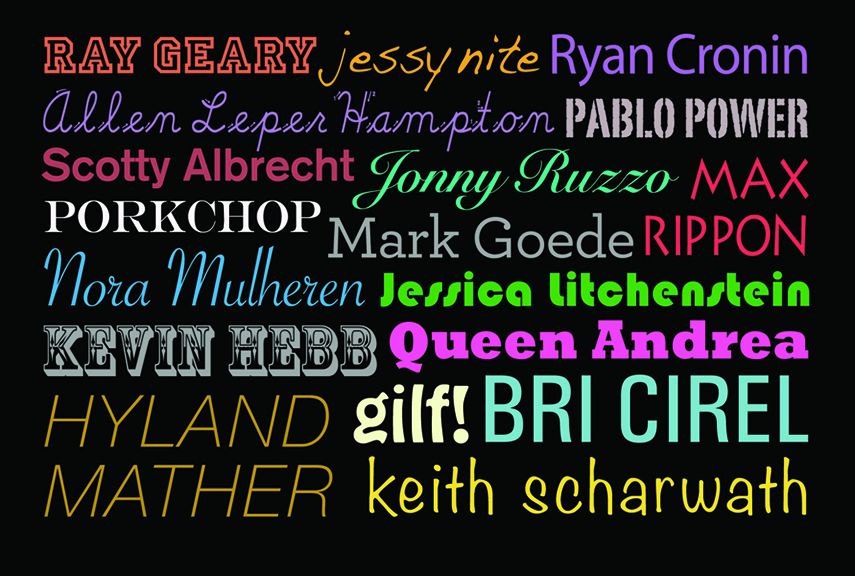 Images courtesy of Parlor Gallery.