In 2016, Kristin Bowler and Spencer Tunick staged an art performance near the site of the Republican National Convention in Cleveland, Ohio. One hundred women posed nude, carrying large mirrors pointed in the direction of the convention, reflecting "the knowledge and wisdom of progressive women" and protesting Donald Trump's hateful rhetoric.
Now, the two partners - in art and in life - are ready to present another joint project, just in time for Valentine's Day.
At Forage Space in Narrowsburg, New York, they will combine their skills of painting and photography, featuring a new set of canvases and a new group of people in the nude.
The All-Women Nude Protest Outside Republican Convention Site, by Spencer Tunick and Kristin Bowler
The Bowler/Tunick Dynamic
For their latest artistic adventure together, Kristin Bowler and Spencer Tunick reflect their effort to maintain an ongoing creative, inspired and artistic love partnership.
They invited friends to pose naked for Tunick, with their identities being hidden behind a series of 16 canvases of "muses" created by Bowler.
"These muses represent an imagined tribe of mystical and other-worldly beings whose purpose is to inspire, enlighten and energize creative expression," said Bowler.
In the spirit of this powerful tribe and female inspiration, their fearless nudes complement the paintings in order to celebrate this moment in the artists' lives.
Spencer and I have collaborated to create an exhibition that reflects our effort to maintain an ongoing creative, inspired and artistic love partnership.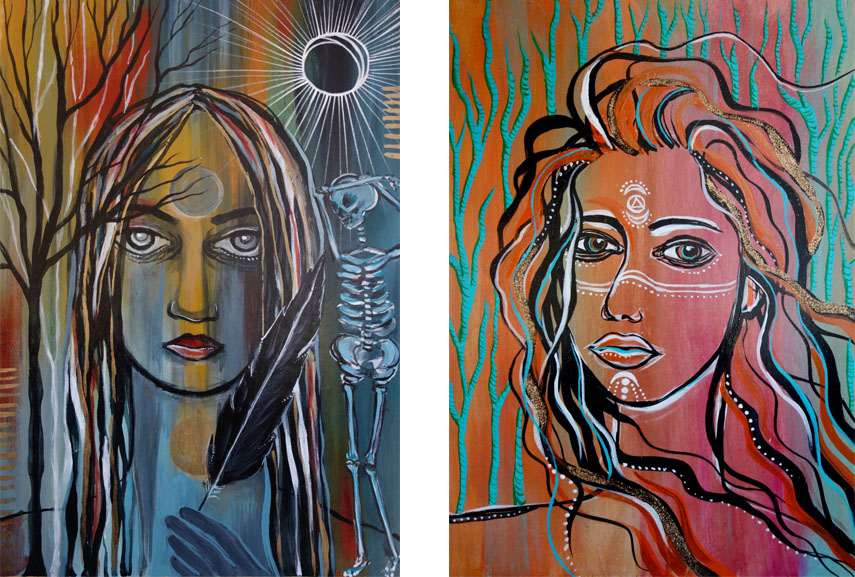 A New - and Unique - Nude Project
The faces in Kristin Bowler's paintings invite the viewer into a hidden realm of magical, fantastic, wild women, expressed through the use of abstract forms, expressive details and flowing lines.
In turn, the photographs of Spencer Tunick record the transformation of public space with nude landscapes.
For this occasion, these images channel Surrealism, particularly one of Silvia Sleigh and René Magritte, within a familiar domestic setting inhabited by the unexpected nude figures.
The project took place at the couple's home in the Hudson Valley, and Tunick's photographs created there along with the original paintings by Bowler, will soon be on view at Forage Space.
The exhibition opens on February 10th, 2018 from 4pm to 8pm.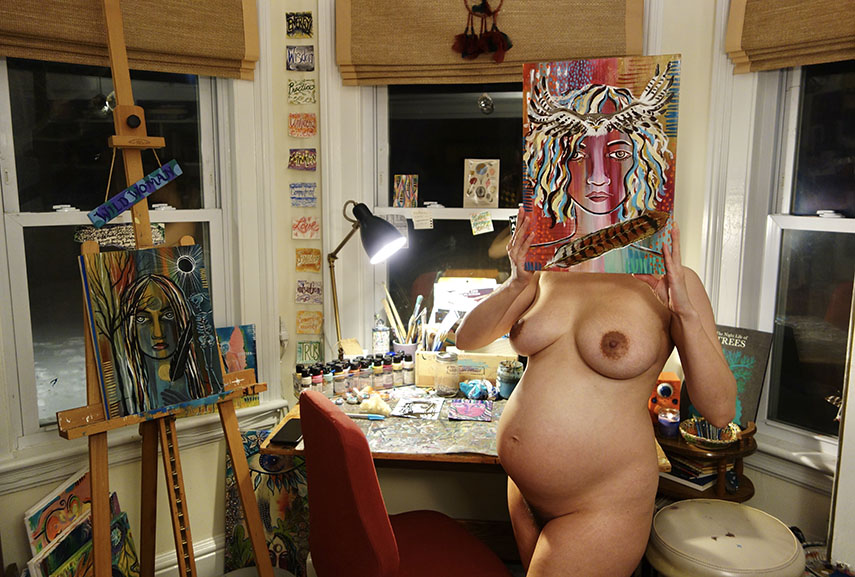 All images courtesy the artists.