The street art festival St+ART Delhi is now in full swing and comes at a time when there has been a marked increase in the attention given to street art in India as witnessed with the recent successful Street Art Chennai festival. The street art festival in Delhi has been organised by the non-profit organisation St+ART India Foundation, who have the aims of improving urban aesthetics with art related social interventions and raising awareness of street art in India and is a follow up to the two successful street art festivals they organised in 2014, St+ART Delhi and St+ART Mumbai. The street art festival Delhi will feature a number of internationally recognised street artists working on eight projects around Delhi in collaboration with various government departments and cultural institutes.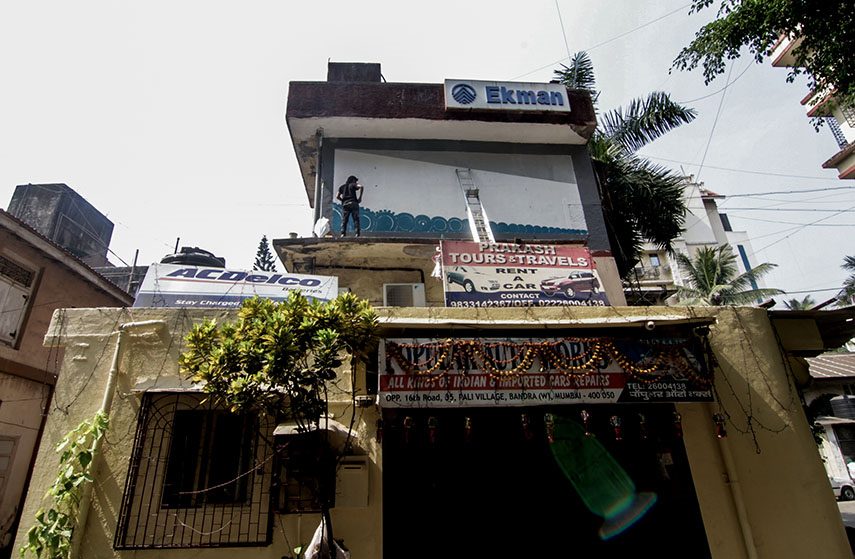 Street Art Festival Delhi
This third edition of the St+ART street art festival in Delhi hopes to build on the burgeoning interest in street art in India by creating bigger and more focussed projects that will make public spaces more engaging. The welcome support of government departments and cultural institutes will see the street art festival Delhi focus on making murals and installations in neglected areas, busy transport regions, homeless shelters and government buildings with artworks that are closely linked to the essence of Delhi and address important Indian social issues such as female empowerment and Swachh Bharat Abbhiyan (clean India Project).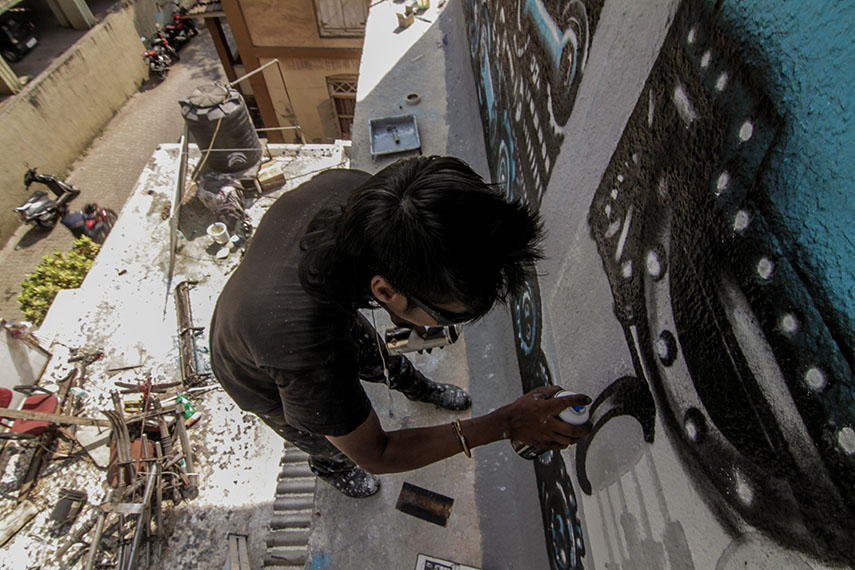 Projects at St+ART Delhi
The street art festival St+ART Delhi will be focussing on eight projects where the invited artists will bring street art to India with the aim of social awareness and opening art up to the local communities. Rain Basera – Night Shelters will work on improving a few of these temporary homeless shelters that exist across Delhi, enhancing their visual appeal and giving visibility to those people housed in them. Lodhi Colony is a quiet residential area with many large blank walls that the street artists will transform into a huge open-air art gallery permanently changing the landscape of the neighbourhood. Spanish street artist Okuda will be creating a mural at Khan Market, a centre of cultural activity, which will add vibrancy to the area while the Delhi Cold Storage building, the biggest fruit and vegetable market in Asia, will have its massive walls covered in artworks based on the story of the area. The Street Knit project will see renowned street artist Olek bringing people together by wrapping daily objects around the city with her crochet creations while the Moolchand flyover and South Ex Underpass, both busy transport hubs, will be transformed into permanent art spots and develop the idea of using the city structures as a canvas. Finally, the St+ART bus will be operating from the end of February visiting the painted sites with the aim of connecting people and promoting street art in India.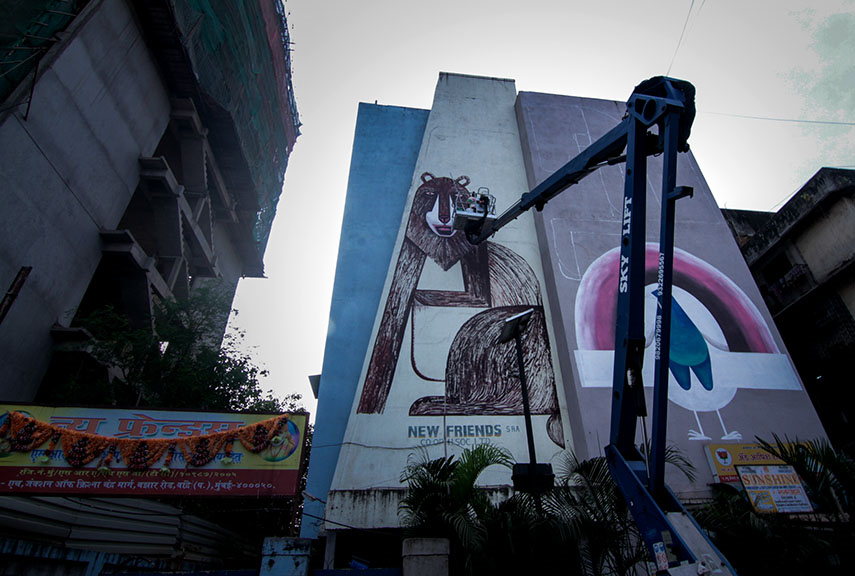 The Artists at Street Art Festival Delhi
A number of internationally renowned artists will be at the street art festival St+ART Delhi leaving their mark on the city. As already mentioned both Olek (see her customised convertible!) and Okuda (more in Recap: Okuda at the Underdogs) will be out and about as will the much travelled Axel Void who created this great street art in Chennai, India recently. Lady Aiko, whom you can see in action in this At the Standard video, will be creating some of her distinctive artworks as will the always impressive DALeast who you can read about in DALeast – The First Time Outsider. Chilean street artist Inti will be present with his beautiful figurative pieces while 1010 will be creating some of his mind blowing optical illusions, read more in 1010 at Hashimoto Contemporary. Street Art Festival St+ART Delhi looks set to add some quality artworks to the rapidly growing street art scene in India. Full List of artists appearing: : Lady Aiko,1010, Axel Void, Okuda, Olek, Daleast, Daku, Paulo Ito, Rukkit, Samina, Inti, Anpu, PCO, Yantr.
Street Art Festival St+ART Delhi runs until the end of March, 2015. Check the St+ART Delhi website for full the schedule.
For all the latest festival news sign up to My Widewalls today!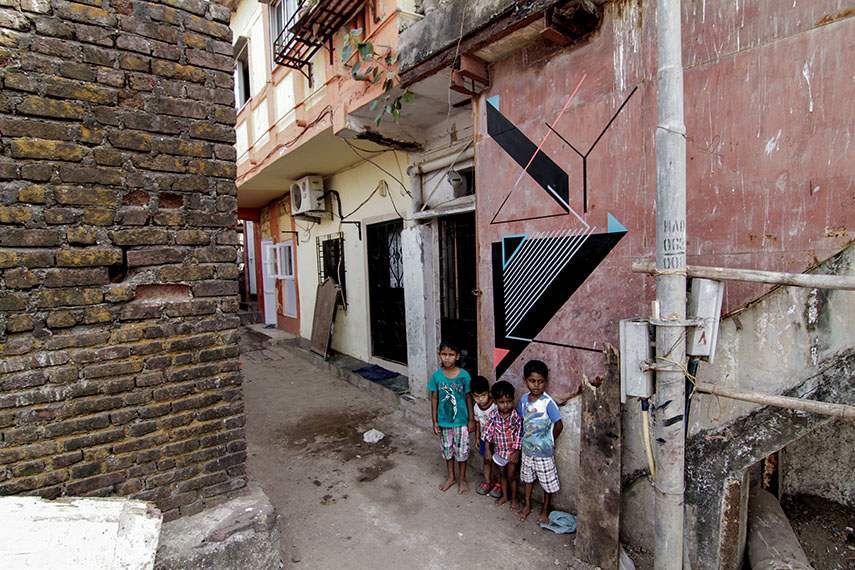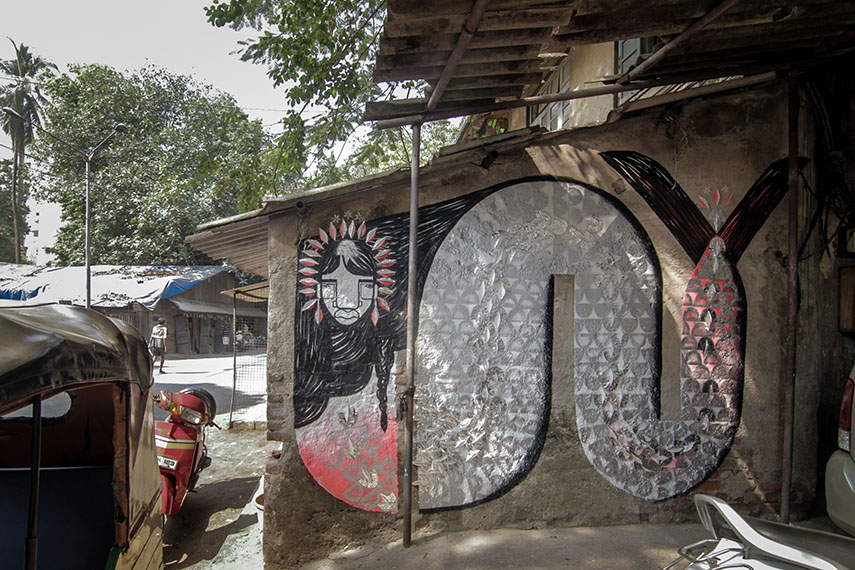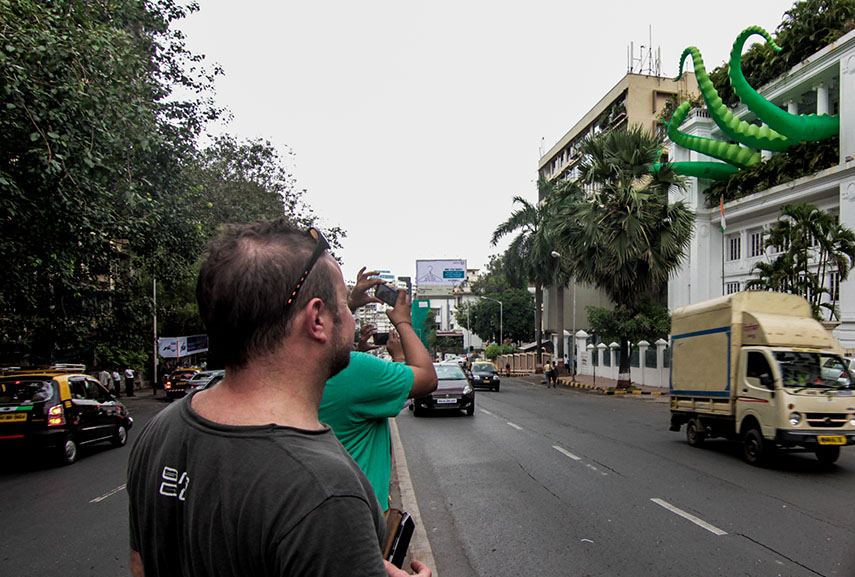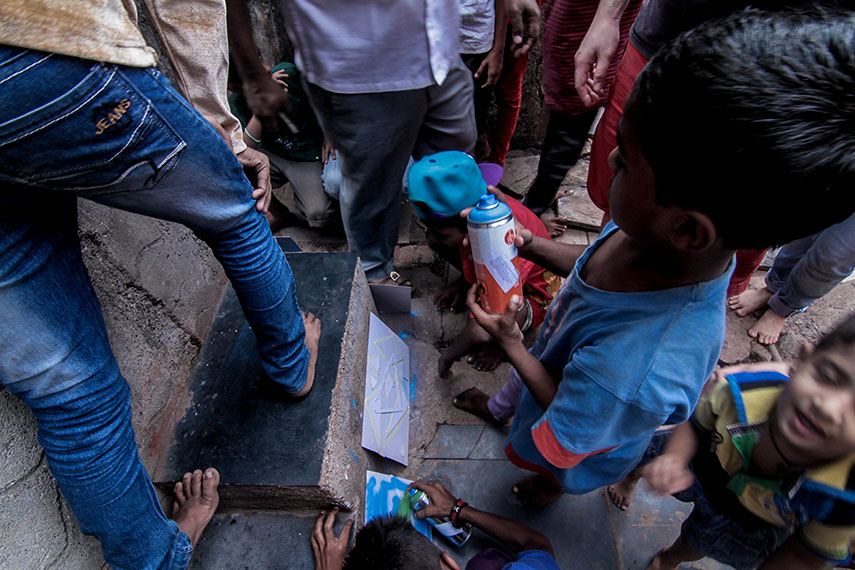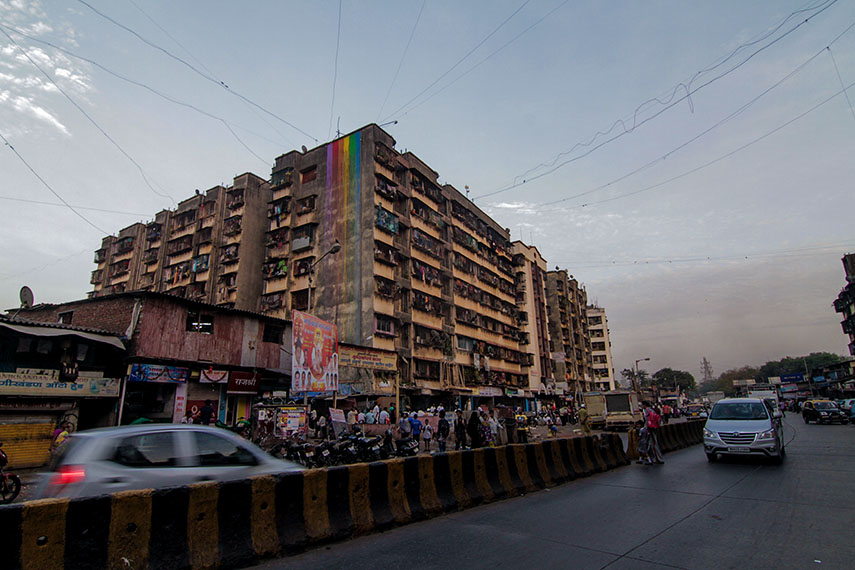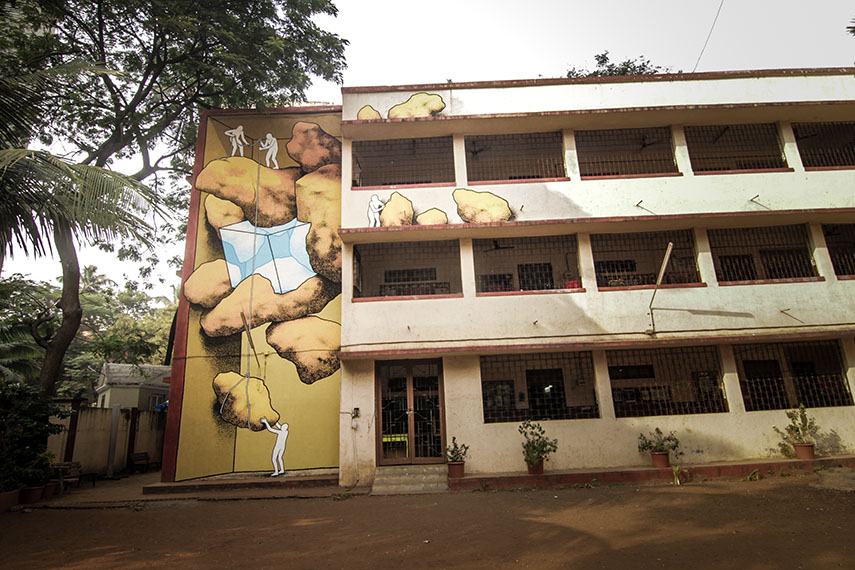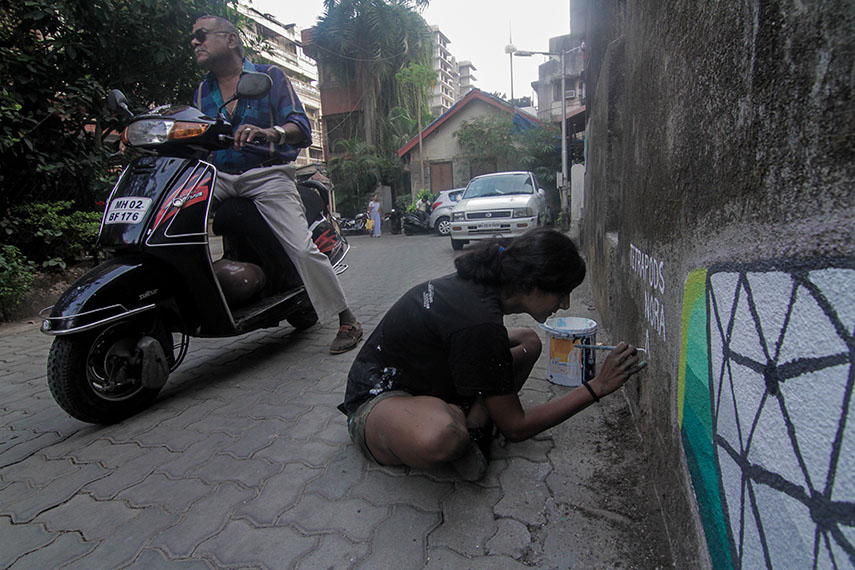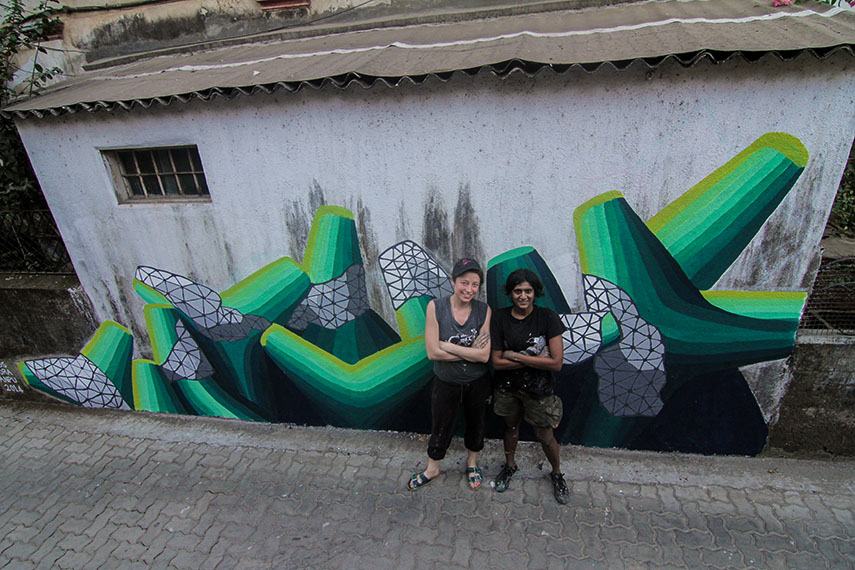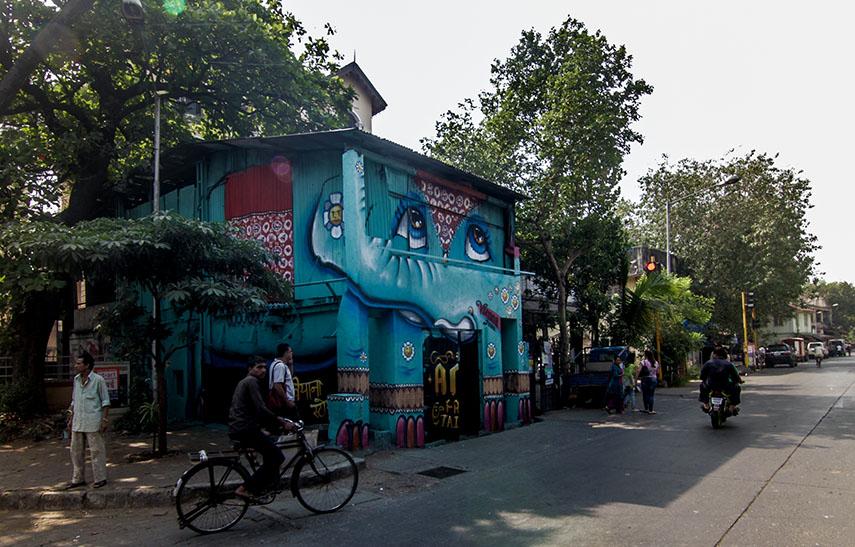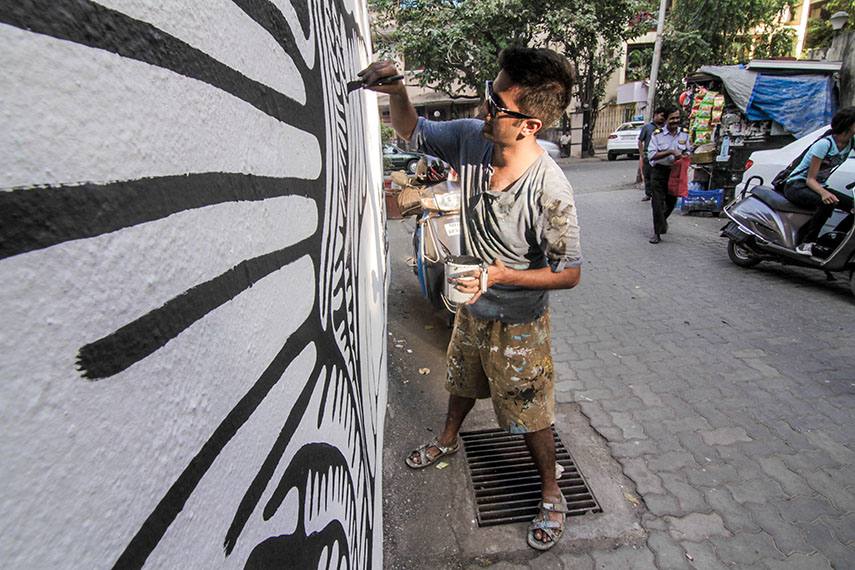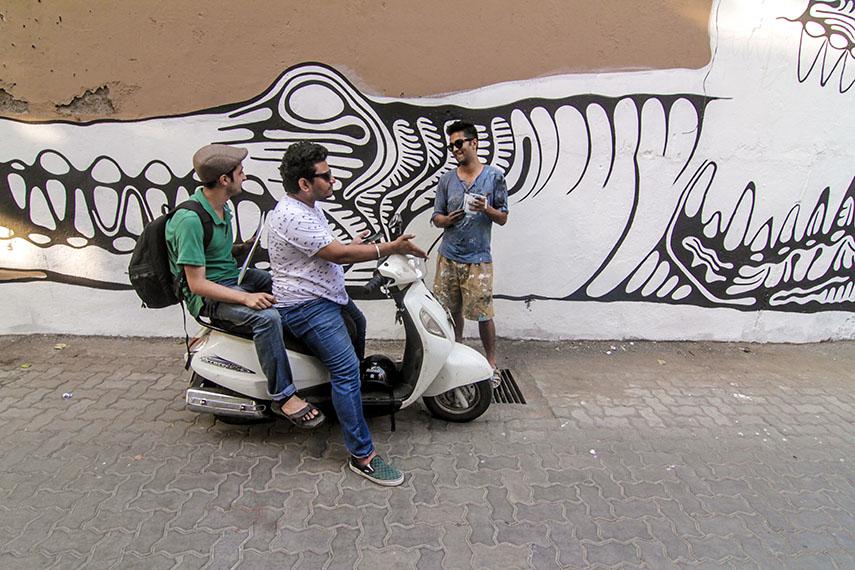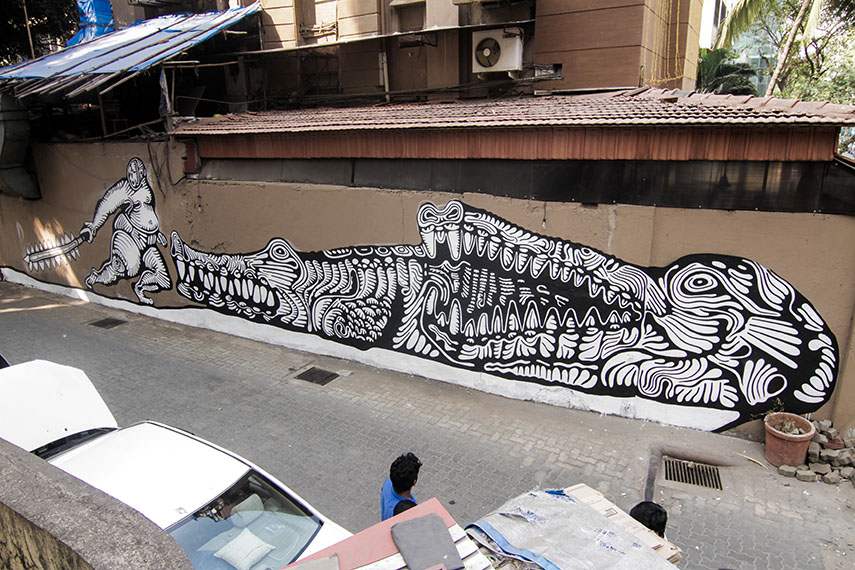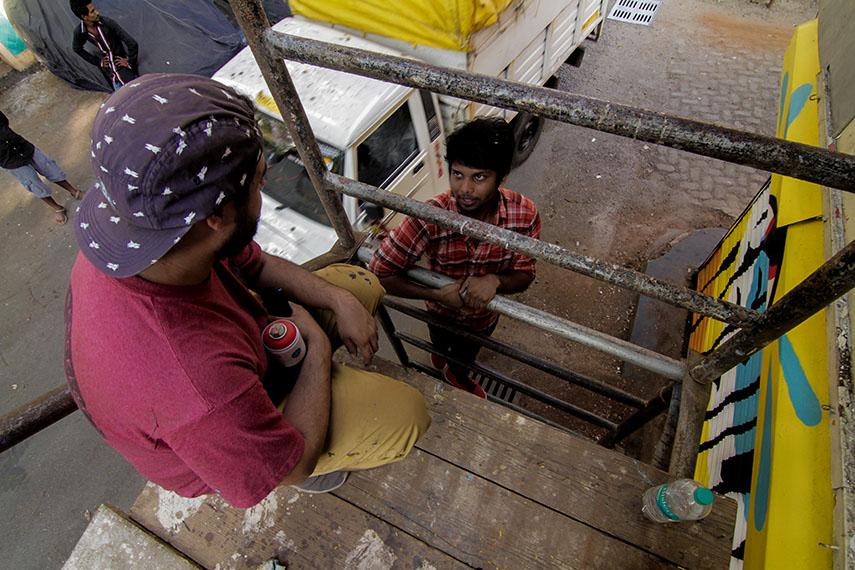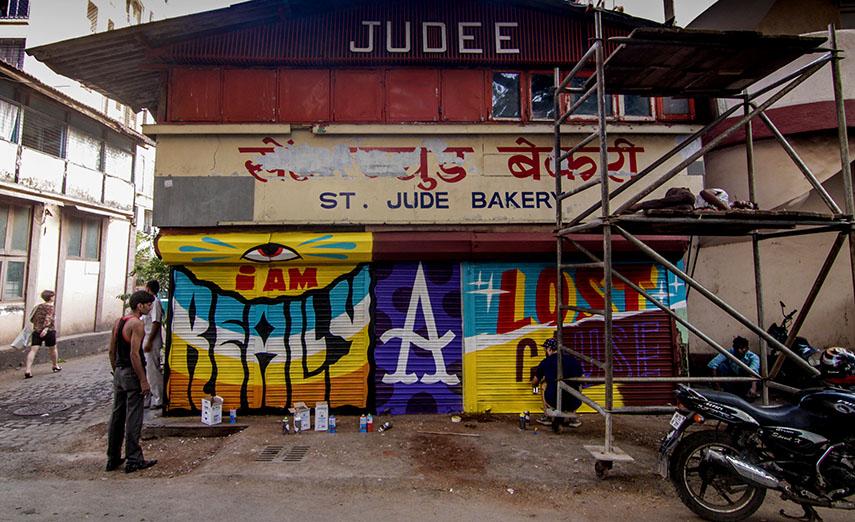 All images illustrative and from St+ART Mumbai 2014.
All images courtesy of St+ART India Foundation.