Mumbai is currently host to one of the largest urban art festivals that aims to gather 20 of the best street artist from India, as well as the ones around the world such as Akacorleone, Dome,  Gomez, Pobel. This project has almost national significance due to the number of subjects involved, variety of goals to pursue, and the multi-purposed structure. Entitled "St+art", project is meant to be used as platform, a creative core for exchanging experiences and as additional channel for fellow artist to communicate with each other. One of the more domestic motives behind this project is expressed in the words of Creative Director of the festival, Hanif Cureshi who states, "At the same time its [festival's] main focus is also to change the dull grey landscape of our cities to be more interactive and colorful".
Magma Vol I&II
"St+art" festival opened on November 7th and already featured two of Mumbai's main events, each one conceptually different, but yet complementary. First one, the Vol. I, held on November 15th, was exhibition exclusive to Street Art and evolved around the idea of Street Art as an invader of the inside space. Following event was Vol.II at Upadrastha House, Kala Ghoda the day after, and it was is actualized as refined culmination of the path from 'Street' to 'Art'.
Prior to the event, curator Giulia Ambrogi, expressed her excitement in following words: "It will be great to see the two different approaches of this artform in St. Jude Bakery and, Kala Ghoda in the form of the first ever street art exhibition in India".
(Inter)national Support and Educative Ambition
"St+art" project was supported by the Asian Paints, a company who secured unlimited amount of paint to be used by the artist and the Central & State Governments as-well. Festival also has educational dimension to it, actualized in workshops dedicated to children from Dharavi, hosted by Tona from Germany, Seikon from Poland and Daan Botlek from Netherland. Workshop is also backed by one of the leading EU cultural institutions, the European Union National Institutes for Culture (EUNIC).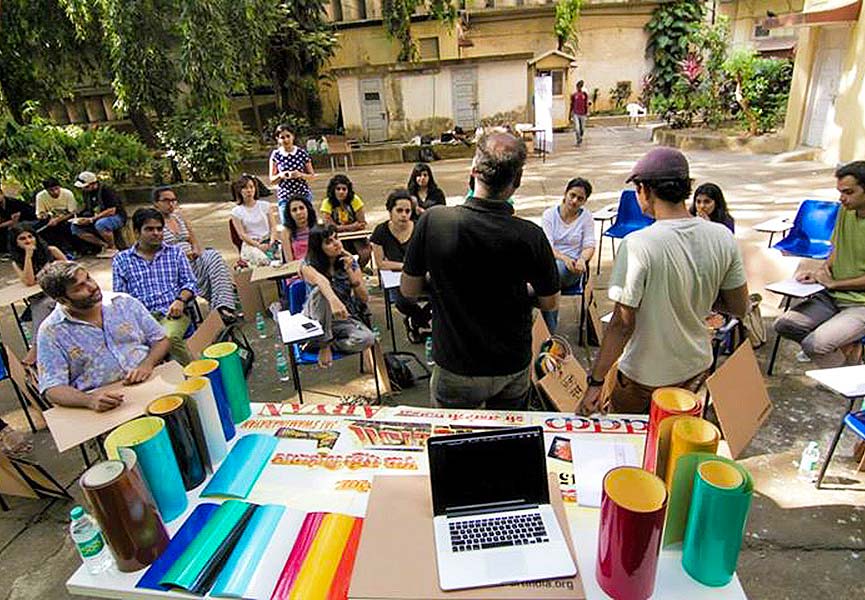 St+art India Foundation
Birthplace of this large scale artistic project is identically named non-profit organization called St+art India Foundation, which after successful edition of the same project that was held in Delhi, decided to bring the whole thing to Mumbai. Arjun Bahl, Festival Director praised the project by saying that "The St+art India Foundation is keen and committed to work with public and corporate bodies on art related social intervention and improving urban aesthetics, making our streets more positive. We strive to give a fresh perspective of art to young India."
Festival is opened until the last day of November and it will take place at various locations in Bandra, Dharavi, Kala Ghoda and Versova and will also be featured as a part of the Street Art Project by Google.
If you enjoyed reading this article and to know more about upcoming festivals sign up for My Widewalls today!