Not many substances are as constant as water, and not many liquids can tear away the hardest matter. Curated around the Ovid's ancient dictum stating Gutta cavat lapidem, the group exhibition named Steady Drips illustrates the relativity of time, when true objectives are pursued. Endurance is here glorified as the supreme virtue, the one that leads towards the ultimate goal, while single attempts are overseen as minor steps of the process. Achievement only comes with persistently hard work and dedication, while hope leads the mind on that, sometimes thorny - sometimes rosy, road.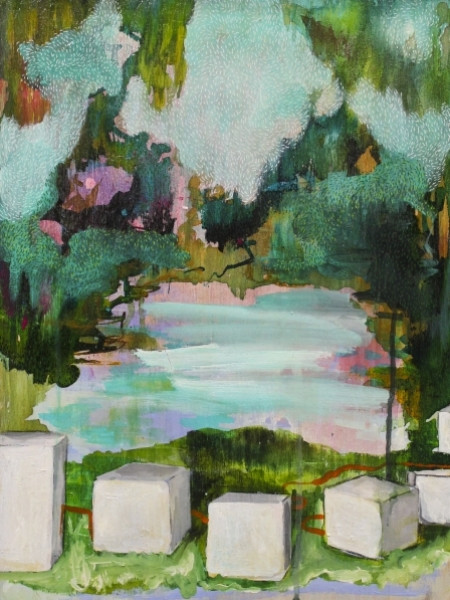 Continuous Art Flow
Hosted by Affenfaust Gallery in Hamburg, Steady Drips introduces a selected group of artists, honoring the past May event of Millerntor Gallery, organized annually at the Football Club St. Pauli Stadium, where these creatives demonstrated their painting skills already. Thematically revolving around the might of water drops, Steady Drips is meant to draw attention to the importance of drinking water as well, where a portion of the proceeds is to be donated to Viva con Agua project (the original producer of Millerntor Gallery), an international organization devoted to cleaning and sanitizing water in the Southern hemisphere, making it suitable for drinking.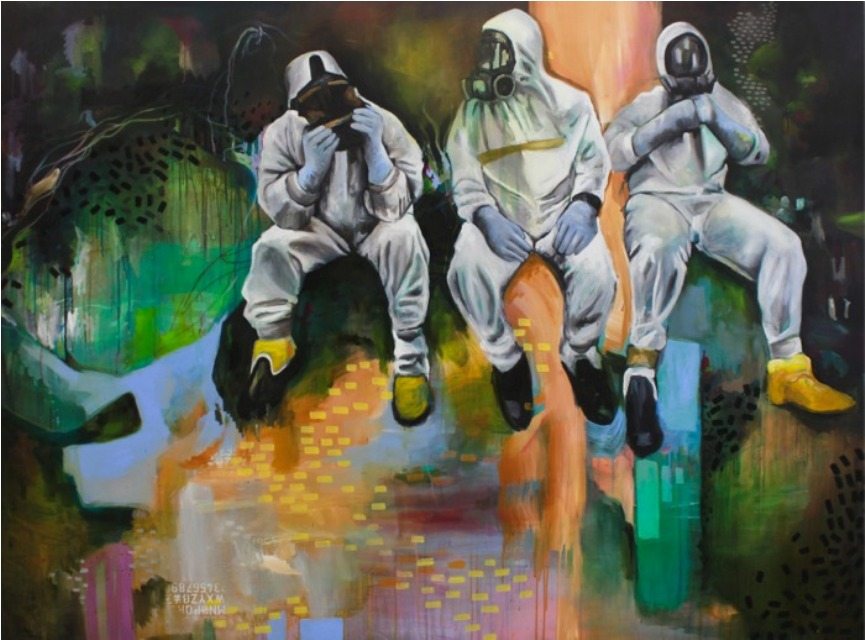 Artists in Affenfaust
Demonstrating their perseverance and pictorial potency there are 12 artists at Affenfaust, including Alex Diamond, Björn Holzweg, Darko Caramello, Johannes Mundinger, Julia Benz, Nils Kasiske, Ramba Zamba, Rebelzer, Mir,Tasek, Strassenkoeter, and Der 6te Lachs. All of them display a great amount of devotion to the art, while keeping the consciousness of their surroundings alive.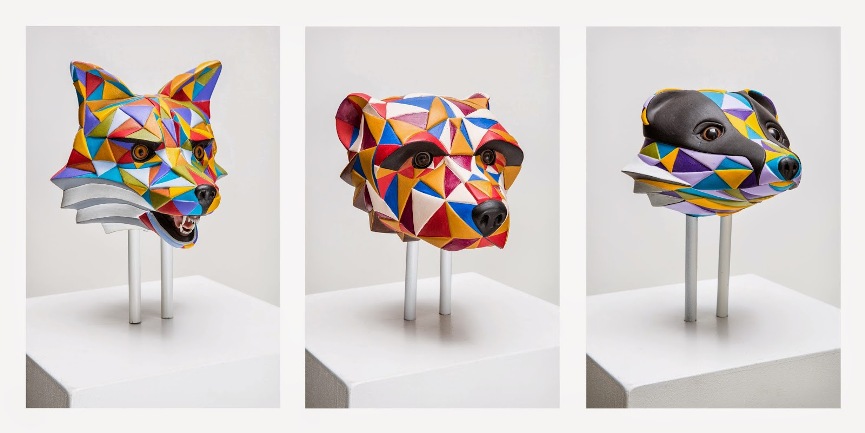 Urban Art Runs Like Water
Being a fictitious name of a project by artist Jörg Heikhaus started in 2004, Alex Diamond pervades numerous media, from printmaking, to installations, while following several traditions of the excellent printmaking from around the world. His waves remind of Hokusai, while the characters and the reduced colors bring Expressionist woodcuts to mind. Björn Holzweg possesses a distinctive polychromatic style, which fuses geometry with freehand drawing or sculpture, while it sits perfectly on the outer walls or inside a gallery space, with equal power of expression. Darko Caramello produces lively pop installations, three-dimensional and dressed in harmonious abundance of color, also ideally placed in a decayed urban area or within an exhibition space. Johannes Mundinger nurtures a delicate, illustrative style, which translates well onto murals, canvas or magazine illustrations. New kind of Surrealism executed by Julia Benz bears different, post-apocalyptic meanings in a novel, not so pessimistic manner, due to the elaborate palette. The work of Nils Kasiske is amazingly eclectic, as it reminisces of the peaks of Neo-Dada or the use of Yves Klein blue, while it encompasses two and three dimensional space alike. Rebelzer is known for his graphic characters, with thick contour, as well as for his sidewalk messages, transferring the satire of contemporary society to the passers-by. Tasek paints abstract compositions founded on letter forms, while Mirnij is the urban art embodiment of the Russian modern aesthetic heritage, with a pinch of irony. Strassenknoeter creates expressive portraits of famous males, and Der 6te Lachs is a young design collective from Hamburg offering a fresh twist in the world of graphic design.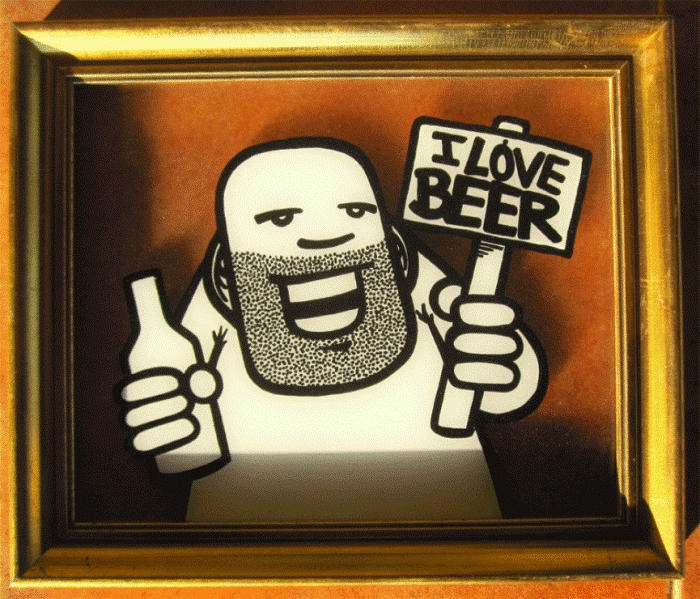 Steady Drips Show
Participating creatives have created new works for the Steady Drips exhibition, opened last Saturday at Affenfaust Gallery. The collaborative group show will run through August 23, 2014, offering a novel outlook on the success that comes after merging excellence and hard work and time.
Read about other interesting Summer Group Shows here.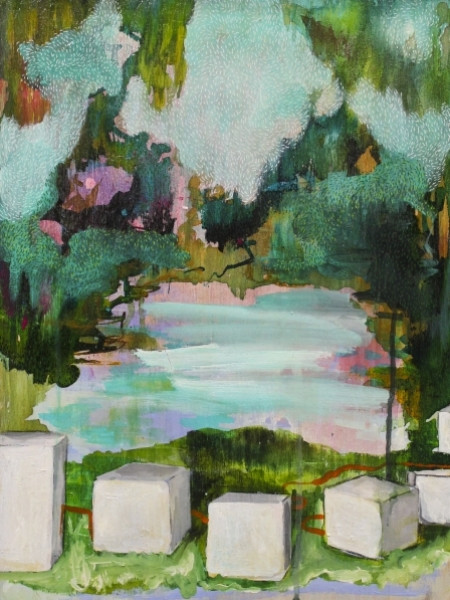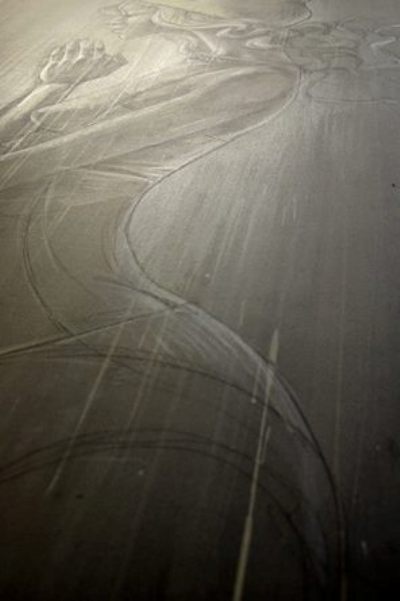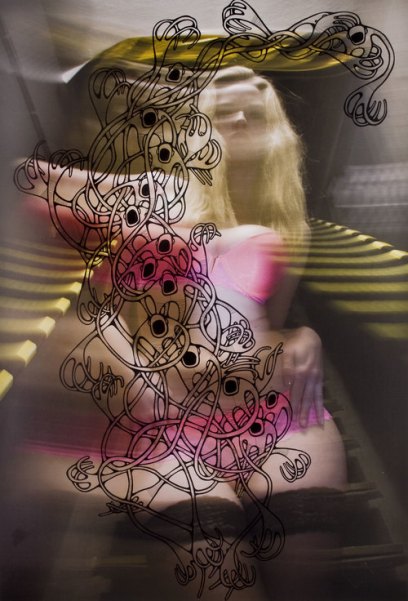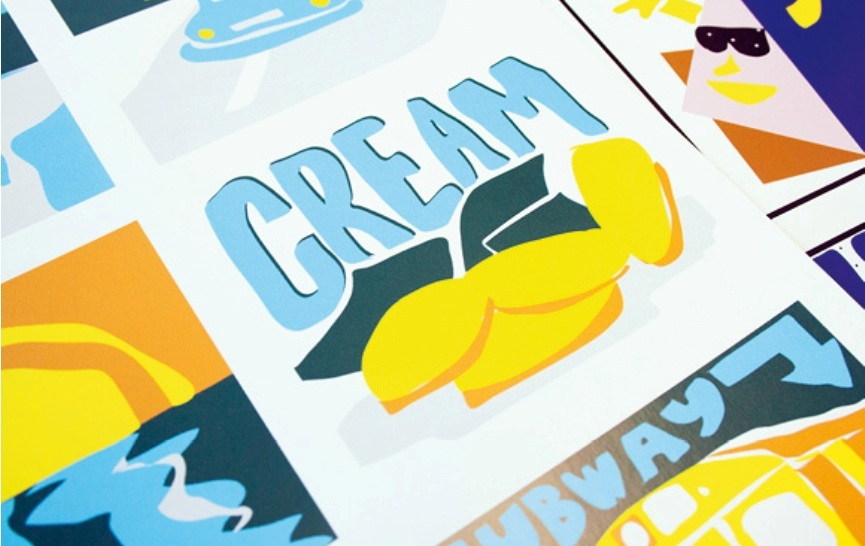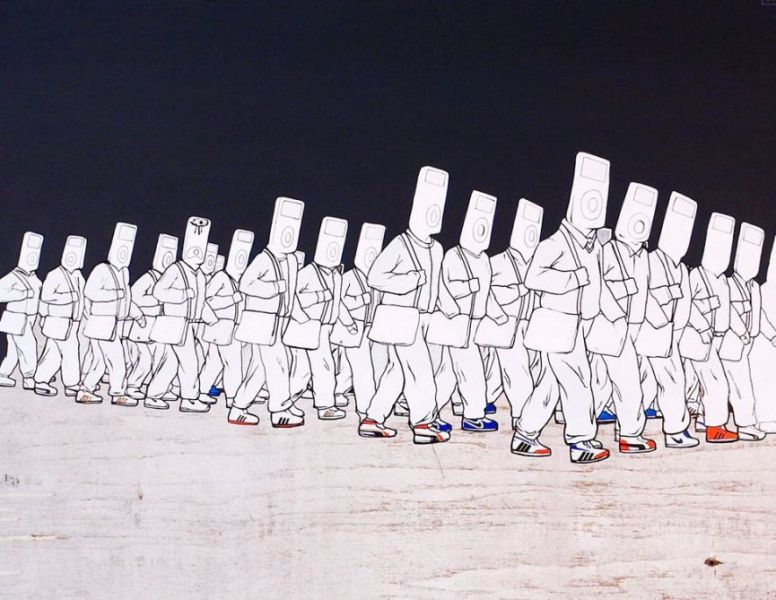 Artwork courtesy of artists, for illustrative purposes only.