Stealing Time is the title of a joint exhibition hosted by the Gauntlet Gallery, based in San Francisco, of new paintings by Alec Huxley and Monty Guy. Both painters offer up a representation of modern Memento mori, the Medieval Latin theory and practice of reflection on mortality, making us consider our mortality on earth and the afterlife. Alec Huxley and Monty Guy in the Stealing Time exhibition create a series of images that capture small fragments of time filtered from everyday routine and clutter, hinting at stills from a film noir set, figures caught acting out bizarre adventures. The paintings of Alec Huxley are split into two distinct camps, the first a series of monochromatic works that feature a number of figures wearing space helmets situated in familiar San Francisco landmarks that speak of urban decay and empty streets, the figures strangely detached and alone. The second group of paintings by Alec Huxley feature a series of skulls and heads, seemingly floating in a dark space with other figures floating above them, making us consider once again, the temporary nature of our time here before vanishing into whatever is waiting for us on the other side. Monty Guy takes inspiration from his personal relationships to create similar surreal moments in time, working in a similar monochromatic style; the paintings aim to pull the viewer in to the picture, to create an emotional exchange with Guy's obsession for detail.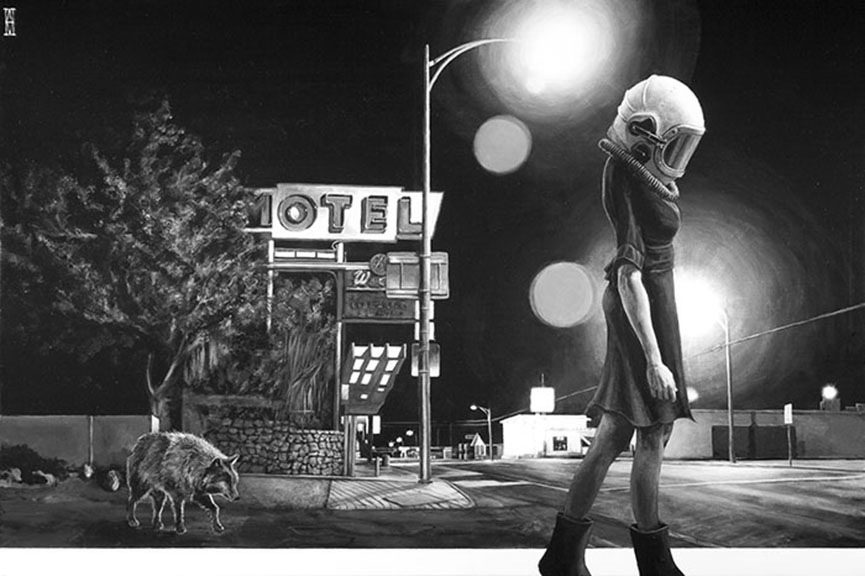 Alec Huxley
Alec Huxley (1980) is a self-taught painter based in San Francisco creating haunting paintings deep in dark Americana, inspired by ghostly remnants of cities affected by migration. Almost cinematic in feel, the paintings capture perhaps the loneliness of modern life, figures in space helmets drifting through empty streets as the world vanishes. Alec Huxley also references classical portraiture and still life with his images of skulls and astronauts. He studies in business, graphic design, photography while also having a career in printing before opting to dedicate his attentions to fine art in 2009.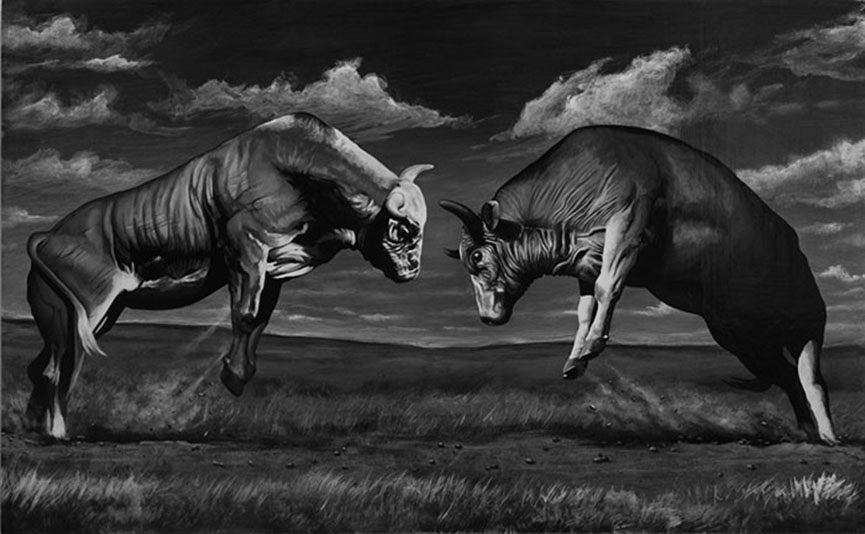 Monty Guy
Monty Guy (1983) is what one would call a true artist, feeling compelled to create constantly and being inspired by the world around him. Apparently Monty Guy was in love with art from a young age; his earliest memory being that of drawing in the entrance of the family home though his time with art has not always run smoothly as he discovered when he was expelled after one semester at the Academy of Art in San Francisco. Time away in Hawaii and LA made Monty Guy realise he should be back in San Francisco so that is where he headed back to practice his art and develop that obsession with detail.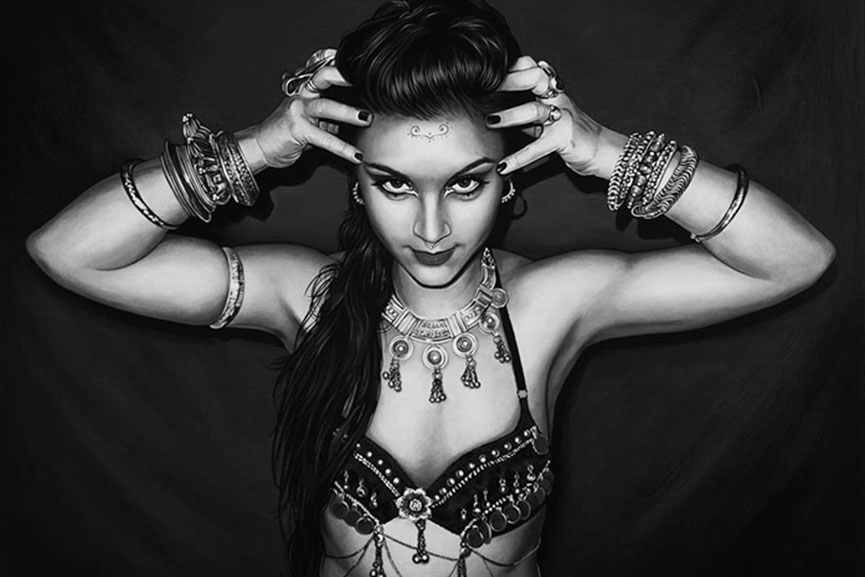 Gauntlet Gallery
The Gauntlet Gallery opened 2012 in the Tenderloin District, an area that has become a hotbed for artistic practices. The gallery aims to work with emerging and established artists in an approachable and engaging manner. Gauntlet Gallery can be found at 1040 Larkin Street, San Francisco, 94190. Stealing Time by Alec Huxley and Monty Guy was exhibited November 8th 2014 until December 3rd 2014.
Steal some more time and sign up for My Widewalls today!