Hauser & Wirth gallery in New York is about to present the Stefan Brüggemann exhibition of new paintings and installations by this well-known artist , who is based both in Mexico City and in London. Brüggemann is famous  for his conceptual artistic approach with a specific post-pop aesthetics. His original installations that usually include sculptures, paintings, drawings, and video production, sometimes even combining some of those mediums. There will be no exception this time because the upcoming solo show will bring the newest pieces and site-specific extensions of the renown ongoing series by Stefan Brüggemann - Headlines and Last Line in the Movies and Timeless, and it will stretch over three floors of the Hauser & Wirth gallery's townhouse.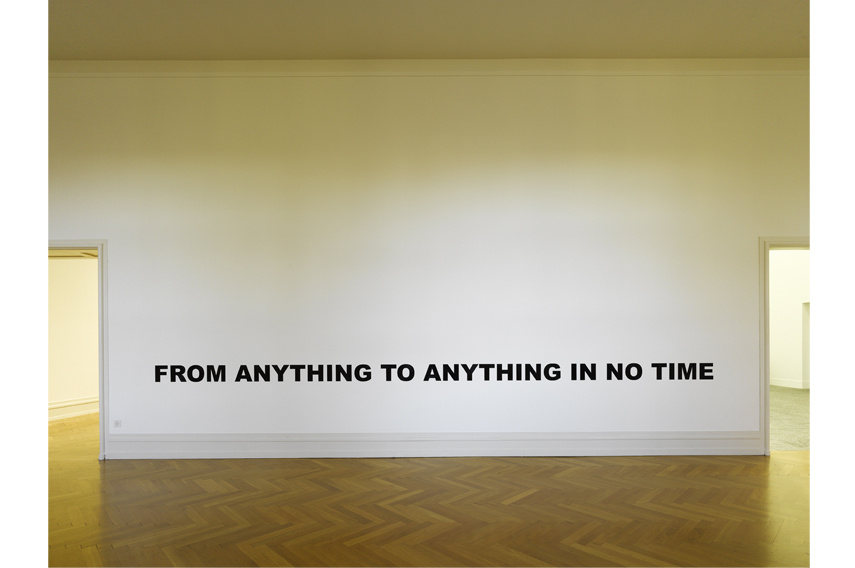 Mixing News Media and Movie Industry
The first floor of the gallery's townhouse will house the installed specific art piece - Headlines and Last Line in the Movies (Wall) from 2016, as the newest work within the series Headlines and Last Line in the Movies, ongoing since 2009. The inspiration for this particular series the artist had found in the dialogues and list lines of the classic movies, such as Citizen Kane from 1941. Those lines are sprayed over the contractual mirror-surface panels but then overwritten with news headlines published by the mainstream media during the week of the each piece's production. A similar installation will be placed on the third floor of the exhibition space. That one will present marble panels with written lines on it. Altogether, the artist's idea was to bring up the concept of reflection that fiction scenarios have in relation to the real life, by mixing the products of news media and a movie industry.

Criticizing Today's Society
The second floor of the gallery for the Stefan Brüggemann exhibition will be reserved for the artworks from the artist's Timeless series. To be more precise, his newest piece Timeless (69th Street, NYC) from 2016, will be on display here. As the latest addition to another Brüggemann's conceptual series entitled Timeless. Those Time Paintings represent a line of individual mirrors with black and white vinyl texts applied, and clearly state the artist's critique of today's society for its seemingly uplifting the time itself to the heights where it is no longer considered as linear, but as an abstract form. On those mirrors, original artist's text is written in black letters, in the Arial font. It is accompanied by appropriate handwritten text covered with aluminum paint.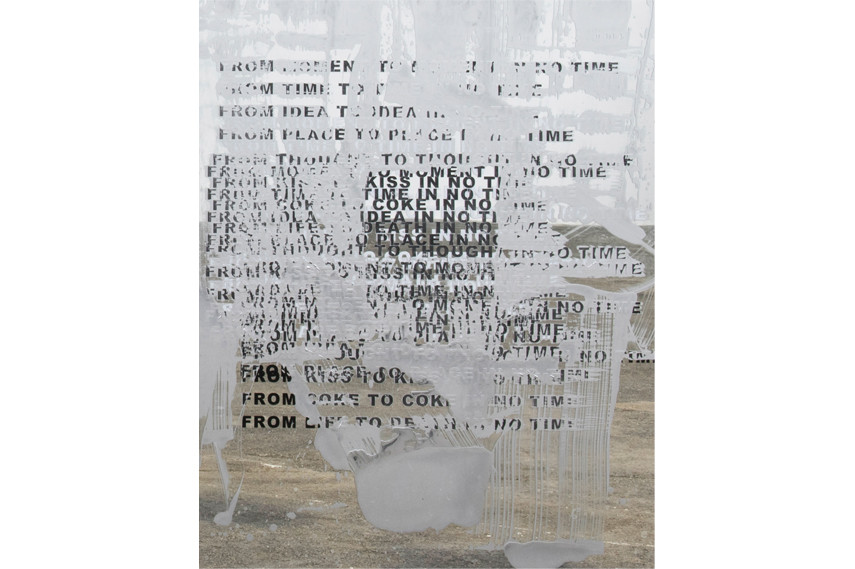 Stefan Brüggemann Exhibition at Hauser & Wirth
The upcoming solo show at the New York's gallery Hauser & Wirth will present the latest artworks by the artist Stefan Brüggemann. His installations that play with reality and fiction, and reflect on manipulation and distortion of our comprehension of the contemporary society, will be on view from June 29 until July 29, 2016. The opening ceremony is scheduled for the June 29, from 6 pm to 8 pm.
Featured image: Stefan Brüggemann - Headlines and Last Lines in the Movies (Fluorescent), 2014 (detail)
All images: © The Artist. Courtesy Hauser & Wirth