In June 2020, the blockchain-based luxury asset ecosystem Idoneus made headlines when they bought a work of art using their native cryptocurrency, the IDON token. The purchase of the artwork, Pablo Picasso's Danse du ventre devant homme impassible, happened before the IDON Tokens entered public exchange, proving the level of trust that the seller had in Idoneus.
While the blockchain technology and cryptocurrencies on the art market isn't news, they are not exactly widely used yet, and the reasons for that vary - one of them being the aforementioned trust, or the lack thereof, in new, digital technologies. Perhaps it's more about the unwillingness to give the art market the much-needed transparency, which currently works in favor of its top players. But aside from that, there are plenty more pros to cons when it comes to using blockchain and cryptocurrency in the art business - just ask Stefania Minutaglio.
Minutaglio, granted, is the Senior Advisor in the Fine Art department at Idoneus, but she is also an Art dealer and Advisor herself, as well as Member of UEEA (Unione Europea Esperti Arte), CEA (Concilio Europeo Arte), IACCSE (Italy – America Chamber of Commerce SouthEast), and BNI (Business Network International). Her own space, the 11 [HH] Art Gallery based in Rome and Miami, is one of the first art galleries to accept cryptocurrency.
From this experience, Minutaglio points out the good sides of the blockchain technology, why cryptocurrency shouldn't be a taboo, and why she recommends Idoneus as partners on this adventure.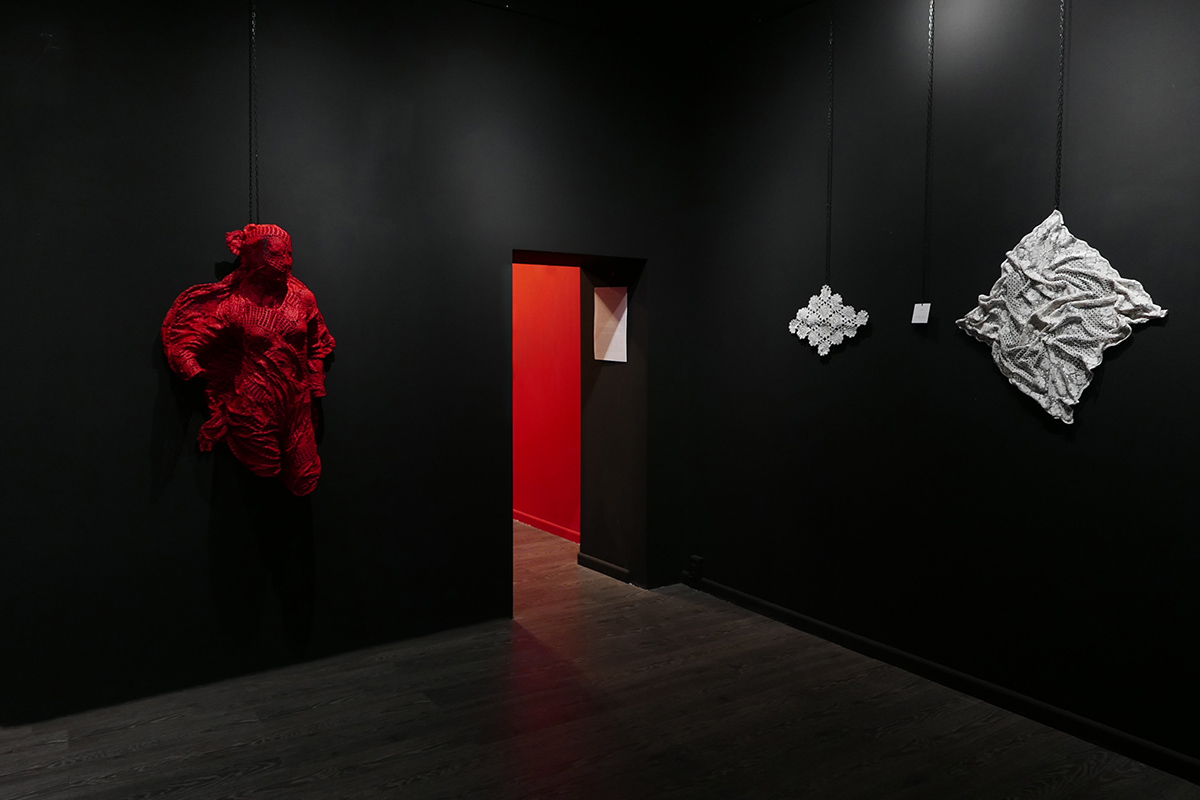 Blockchain in Art Market as a Revolution
Widewalls: 11 [HH] Art Gallery is one of the very first in Italy to accept cryptocurrency. What does this mean in the practical sense? What do these transactions look like and what are their advantages?
Stefania Minutaglio: In our industry, cryptocurrency is looked at with suspicion, because it is still an emerging industry. Our Gallery is a pioneer in the art world.
In a practical sense, this means that a deal (a purchase agreement, with transfer of value) is registered in a public and distributed ledger called blockchain. Basically, a blockchain is a list of records called "blocks". Any transaction is validated publicly and transparently by a chain of several thousands of nodes worldwide. The information passing from one node to another cannot in any way be altered, manipulated or overwritten.
What is in the blockchain remains there forever. A blockchain transaction is immune from counterfeiting due to the security mechanism hard-wired into the protocol. The process underlying the validation is such as to prevent any type of interference. Transaction information stored in the blockchain is protected from tampering, that is, rewriting the transaction record comes at a prohibitively large cost.
Also, through this public ledger, you can track any operation. Blockchain is the best option in order to guarantee transparency and trust.
Widewalls: How did you get involved in the world of blockchain and cryptocurrency?
SM: Well, I am not a kind of a tech "nerd" nor a financial analyst of course. As an art dealer, from the very beginning, the most relevant question for me was: what do cryptocurrencies have to do with the art world?
I just did a bit of research, and I got the clear perception that, albeit quietly, the art business is rapidly adapting to the new gold rush. Of course, when everyone starts talking about the "new" thing, that thing is no longer so new. So I started with crypto for a basic, simple reason: I don't want to be left behind.
Widewalls: In your experience, what are the concerns that people might have with blockchain and cryptocurrency? What is it that blocks the art market from adopting it right now?
SM: People do not trust something they do not understand. Many believe crypto to be unsafe, others a passing fad. Perplexities remain among users, and actually there are some tangible risks in using crypto, concerning the extreme volatility of most digital currencies.
Also, using crypto is not user-friendly, not enough, at least. Not only the user interfaces but the entire workflow of the onboarding process - which now forces you to jump between one or more trust wallets and an indefinite number of exchange platforms - must become easier and leaner. Procedures can be long and complex, and it may result in a deterrent for user adoption. The user experience may not be as friendly, especially if you think it's going to be as easy as opening your Paypal account.
Unfortunately, this is not the case, and the learning curve for getting through all of this may still be too high for the average user. In my opinion, this is the main concern today.
Widewalls: Do you think the ongoing pandemic will give blockchain and cryptocurrency a push? In what way?
SM: I think so. The global pandemic has impacted global finance and payment systems. Credit cards are now perceived as preferable to the classic (dirty, unsafe) banknote. Cash is still very common of course, but there have been significant developments in digital payments, especially because retailers themselves have urged consumers to avoid cash in an attempt to minimize physical contact.
The pandemic has opened the doors to a new perception of digital currency. Crypto is also perceived as a lifebelt to protect savings against inflation, so no wonder if cryptocurrency is now being perceived as a store of value.

Why Idoneus?
Widewalls: Why do you recommend Idoneus as one of the platforms art galleries should use?
SM: Idoneus is one of the first and very few up to now, platforms dealing with luxury assets, and among these fine art of course has an extremely important place. Idoneus takes asset trading to a whole new level with the introduction of blockchain and cryptocurrency. The tokenization of the underlying assets offers asset owners a variety of choices.
Idoneus has created a payment token (IDON) on the Ethereum blockchain, that allows owners to move seamlessly and easily from one asset to another. Value can be transformed directly into tokens and then used to purchase assets on the platform.
As a gallerist, I use IDON in order to offer more choices and more value to my clients for their needs.
Widewalls: How does their platform connect art with other luxuries?
SM: Idoneus provides an ecosystem where owners of luxury goods may divest their item of value and access a different asset class. Using blockchain technology, Idoneus offers an efficient, safe and transparent technical solution.
The most interesting aspect is that the IDON Token is centered on assets from the very beginning. The Idoneus Platform makes it possible to trade, sell or rent a wide range of artwork, yachts, private villas, fine jewelry, boutique hotels, luxury condominiums and other high-value assets.
Idoneus is a leader in the new era of barter, which is a payment mechanism as old as the world: barter.
Widewalls: As one of the strong supporters and connoisseurs of cryptocurrencies and blockchain, do you think the art market will embrace it? Will those in control of it allow this to happen, in your opinion?
SM: I find IDON a very flexible tool, given the particularity of my business. You can literally swap your asset for another (a house, a painting, a car, a diamond) without even going through an exchange and without any need to convert into currency, whether fiat or another digital currency.
This is a very interesting option offered by this specific token, but the use of cryptocurrencies in the art market are numerous and varied. No doubt this new technology is largely underused in the art market and that's a shame, given its enormous potential. Blockchain may put an end to the main two traditional concerns with the art system: opacity and information asymmetry. The major galleries and auctions have a somewhat dubious reputation characterized by a notable opacity.
On the other hand, blockchain in the art market promises that, for instance, within the context of auctioneering, there will never be a concern as to whether a potential bidder has funds to actually obtain a piece she has bought.
The use of cryptocurrencies in the art market are numerous. Blockchain can democratize fine art investment, improving provenance and reducing forgery. It can secure more trustful relationships between participants and create a more ethical way to pay artists. Tokenizing artwork is also a very good option to ensure liquidity and to open the market to new investors.
Featured image: Stefania Minutaglio, Owner of 11 HH Art Gallery and Senior Advisor, Fine Art at Idoneus.